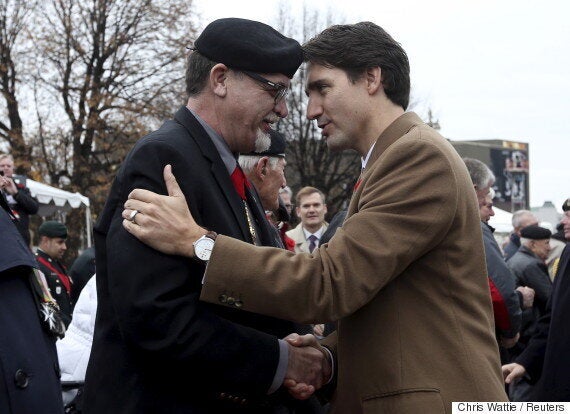 Six years ago, I had the privilege to address the first event of the first-ever protest by Canada's veterans.
Just months prior, Canada's first-ever veterans' ombudsman, Colonel Pat Stogran, committed another first by holding a press conference to tell Canadians how badly veterans are treated. In so doing, Pat broke a number of unwritten rules. He was speaking out of turn by discussing military matters in public. He was speaking out of turn as ombudsman by talking about the barriers to fixing the problems. And he committed career suicide by publicly shaming his employer -- the Harper government.
That press conference and Pat's termination -- "non-renewal of contract" -- triggered events which are still ongoing. Watching him speak that day, I was shocked. I'd been a news junkie ever since I worked in broadcasting and couldn't believe that I had never heard anything about veterans being mistreated. If the news junkies didn't know, what were the chances for the average person? Within 24 hours, I had contacted Pat to ask how I could help. "Tell people," he said.
Comparing then and now, there hasn't been much progress on the veterans' portfolio.
In the month following, while I was setting up a citizen-based group to advocate for veterans, a host of other veterans' groups sprung up. Mike Blais founded Canadian Veterans' Advocacy and by late August, he was organizing a national protest. Mike asked me to head-up the Newfoundland & Labrador region. As I met with veterans to organize speakers, they all told me that they had my back, that they supported me, that they were all behind me. (That, it turned out, meant I was being shoved out in front to speak.)
Comparing then and now, there hasn't been much progress on the veterans' portfolio. Some programs have received increased funding. The minimums for benefits have been raised, lifting some veterans out of sub-welfare poverty. The issue of homeless veterans has started to be addressed (a big Bravo Zulu to Veterans Emergency Transition Services for truly leading the way on this; VETS also started in 2010). But qualifying for benefits is still a long and frustrating process. Often, even finding out about the programs is very difficult.
There has also been shady dealings. Early on, we were rocked by revelations that government was using his VAC file to try to discredit Sean Bruyea. Numerous other high-profile veterans, including Stogran himself, suffered similar breeches of privacy. Pascal Lacoste went on hunger strike to get action on the health effects of exposure to depleted uranium -- government announced a scientific panel, ending Lacoste's hunger, but the conclusion that DU is safe came back so fast that it's hard to believe the issue was taken seriously.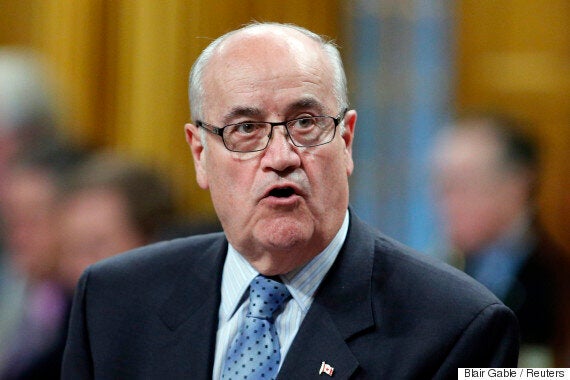 There was the ludicrous -- and brief -- tenure of Julian Fantino as minister of veterans affairs that began with Julian declaring himself "kind of a veteran;" running from the wife of a vet who just wanted his help; and reducing a decorated war vet to tears during a shouting match that resulted when Fantino failed to appear at a scheduled meeting, then arrived very late and attacked the veterans.
We'd all hoped, trusted, wanted to believe Trudeau's campaign promises on the veteran's files. As the VAC offices began to re-open, we thought the battle may be nearing its end. But that's not the case.
In 2011, a group of disabled veterans filed suit against Ottawa over the New Veterans' Charter, specifically, over the replacing of lifetime pensions with much smaller lump-sum awards. Anger hit new highs when Harper government lawyers argued that Ottawa is under no obligation to provide for veterans. The lawsuit paused for negotiations in the run-up to Election 42, but resumed last spring when negotiations failed.
So far, Trudeau has only delivered on the low-cost, public image sustaining promises.
Trudeau declared over and over that he wanted to end veterans having to sue for their benefits -- he even put it in the mandate letter to Minister Kent Hehr -- yet more veterans are suing over long-standing issues like pension and compensation claw backs, and individuals are still in court trying to prove that the work injury which got them booted from the Forces is actually a work injury.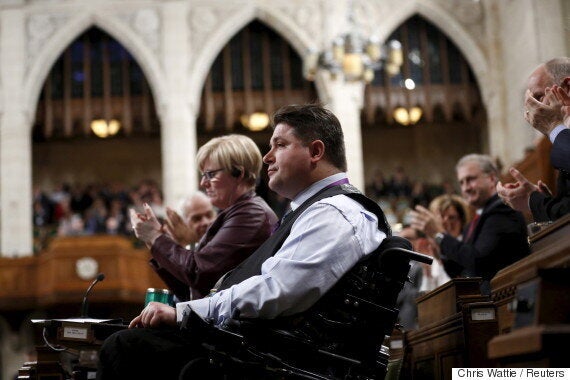 Hopes were high. That mandate letter raised them higher. But so far, Trudeau has only delivered on the low-cost, public image sustaining promises like re-opening offices and boosting program funding. The bigger problems -- inability of veterans to access programs; the appeals board refusing to accept medical evidence; the several ways veterans are paid from one program only to have the funds taken back from another; the return of true lifelong pensions for the wounded; and many others -- these are still waiting to be sorted.
Some issues could be fixed with a simple directive from minister Hehr. Others may require new legislation. But we all know where the problems are. Disappointingly, the Trudeau government is using the same delaying tactics of its predecessors: launch consultations, only invite comment from those who will say everything is fine, ignore any critics who may happen to slip through and drag out the lawsuits in hopes the public will forget. Present the issues in such a complicated way that the public tunes out.
Government would do better to rapidly address the issues instead of trying to sweep them back under the rug.
Canadians won't ignore this. Veterans were a key issue in the last election and will continue to be until they are treated with respect and compassion. Government would do better to rapidly address the issues instead of trying to sweep them back under the rug.
This Remembrance Day, consider emailing your MP a reminder about that. That would be a good way of honouring our living veterans while we remember the Fallen.
Follow HuffPost Canada Blogs on Facebook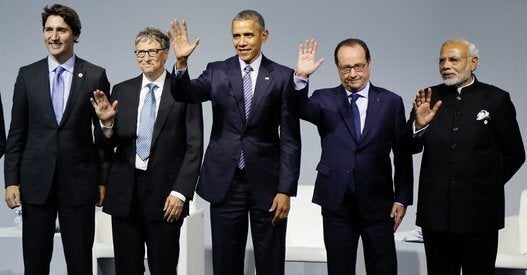 Trudeau's International Debut