U.S. President Donald J. Trump made it very clear through his election campaign and inaugural address that "from now on it will be America first." So far that has meant tearing up or renegotiating trade deals to further American interests, trying to take charge of the UN, making demands of NATO allies, and cutting off flows of refugees and immigrants.
When Trump issued an executive order over the weekend to ban all travellers from seven Muslim-majority nations, including those who had already been issued green cards and visas, the reaction was immediate: enormous protests outside of international airports throughout the U.S., and a tidal wave of outrage on social media.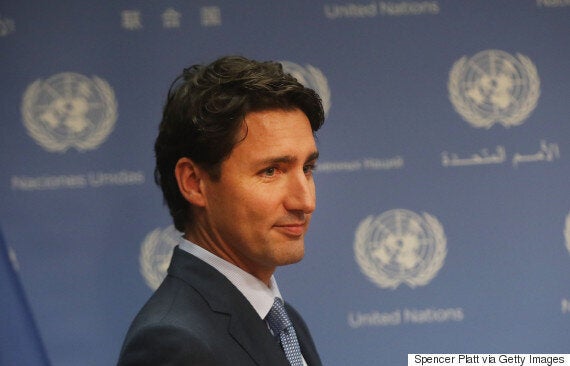 Justin Trudeau, who is at his best when he's a little bit cheeky, took the opportunity to tweet that refugees are welcome in Canada regardless of their faith. While he certainly drew the most attention in the press for the tweet, which has been characterized as "trolling Trump" by some, he was not alone.
A message from Pope Francis from last fall urging acceptance of refugees made the rounds from numerous sources, TED retweeted every TED Talk they have about islamophobia, and Canadian politicians from all parties at all levels chimed in with statements renewing their commitment to accepting refugees and reaffirming the positive role of immigrants in our society and economy. Few of these "trolls" directly referenced Trump or the so-called #muslimban, but the unspoken reference is impossible to miss.
Pundits warn about antagonizing Trump, and emphasize that every nation is entitled to set their own immigration policies; it is inappropriate for Canada to criticize our closest ally and trading partner. The question of the day on CBC's The Current Tuesday morning was whether or not Canada should draft policies in response to -- even in contradiction to -- American policies.
Despite their bickering on air over fine details, all three MPs presented more or less the same strategy of focusing on writing and implementing policies that reflect our own values rather than reacting to America. Nonetheless, Tuesday's Question Period and Tuesday night's special debate on the #muslimban filled the House of Commons with echoes of call after call to outright denounce Trump's executive order.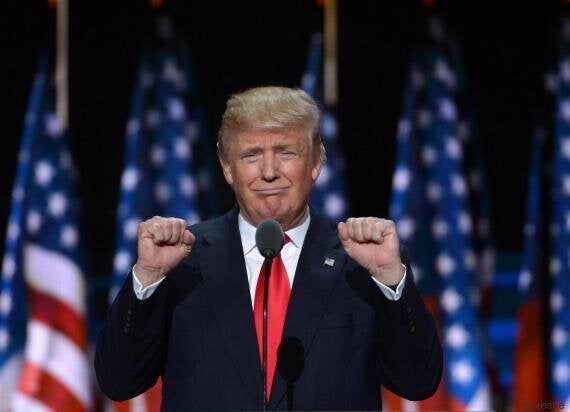 So, is this approach of refusing to criticize our neighbours while vocally contradicting them a form of passive trolling, or is it clever diplomacy? By avoiding directly criticizing the policy and instead focusing on presenting our own values -- and backing up those values with our own effective immigration policy -- Canadian politicians are staying well within their own mandate. This is not only wise, it is an example of Canada taking global leadership: a truly Canada-first diplomacy.
While president Trump's America-first policies focus on turning inwardly to protect, promote and privilege Americans, a Canada-first approach to international relations does the opposite. The overwhelming response over the weekend from all parties pledging hospitality toward newcomers shows that, whatever some Conservative politicians promote as "Canadian values," Canadians value hospitality, diversity and internationalism.
America is our closest ally and trading partner, not our big brother.
A Canada-first diplomacy, then, means that Canada will be Canada on the international stage, not to protect and promote our own people so much as to fulfill and promote our values, without reference to or permission from America.
America is our closest ally and trading partner, not our big brother; we don't need to imitate them or take our cues from them in order to maintain a close and respectful relationship. Canadians all too often define ourselves as not being Americans, and our diplomacy must recognize that there is strength in Canada being, first and foremost, Canada.
Follow HuffPost Canada Blogs on Facebook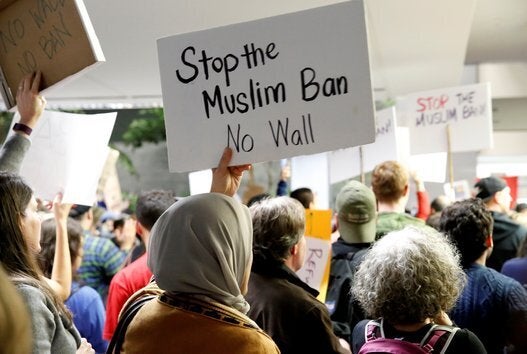 Trump Immigration Ban Sparks Protests