While we don't yet know the U.S. President Donald Trump administration's strategy for renegotiating NAFTA, so far all indications point to him attempting to pull as many factories back to America as possible. Even aside from the potentially disastrous effects that that could have on supply chains that are integrated across North America, it misses a big prize: research, innovation and technology. It's where experts say our economy is headed anyway, and Trump's disruption of the status quo might help us get there faster.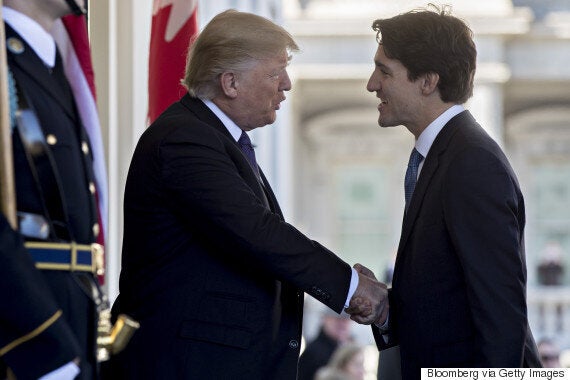 Computers and iPhones may be manufactured in China, but the companies who design them and the apps they run are largely headquartered in the U.S. They are largely staffed by immigrants, many of whom came to the U.S. to further their education and were then recruited to the tech sector. President Trump's vilification of immigrants, including a restriction on their movements in the form of a travel ban for people from seven Muslim-majority nations, leaves many genius researchers, engineers and entrepreneurs feeling unwelcome in the U.S. even if they are allowed in.
The tech sector is the largest part of the American stock market, and while Canada's tech sector is not as large, it was still responsible for $117 billion in 2015, or 7.1 per cent of Canada's economy. Any opportunity to draw some of Silicon Valley's capital (and particularly, human capital) northward is positive.
Canada competes with the United States in the tech sector, and we've just gained a major advantage. The question is, how much will we capitalize on it? Tech companies themselves, as well as governments at all levels, are trying to figure that out -- but they may be missing a big piece of the puzzle: education.
The first thing we need to do is keep doing what we're doing.
The post-secondary education sector amounted to 16 per cent of government expenditures in 2006, representing over $30 billion (not including tuition fees) to our economy. By investing in post-secondary education in order to further open it to international students, and target it to innovation in fields such as technology and environment, Canada stands to not only draw international talent to our education sector but also provide a more competitive environment for the tech industry.
There are three crucial steps to bring together these crucial factors of immigration, innovation and education. The first thing we need to do is keep doing what we're doing. Canada's immigration policy is among the best in the world, encouraging immigrants who will be of high value to our economy while still being generous to refugees. While we have our own long history of racism, we are far from the xenophobia exhibited south of the border, and for the most part newcomers feel safe and welcome here.
The next step is a major investment in post-secondary education. Canada already has a few world-class universities, but we have many excellent institutions that would join the top global ranks with an influx of funding. The Green Party has long proposed free post-secondary education, the NDP is vowing to eliminate tuition, and there are several nations in Europe that offer free tuition for all, including international students. Memorial University in Newfoundland has cut application fees for international students in the wake of Trump's travel ban, and has had an enormous response; clearly, even modest action can have a big impact, and there is no shortage of international students looking to study in Canada.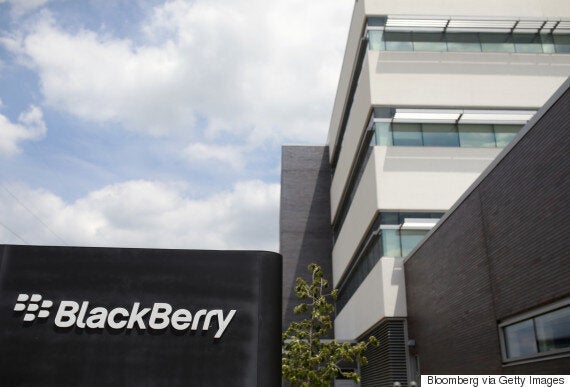 Investment in post-secondary education can have a greater impact if it is targeted at research and innovation in growing sectors. That Canada's tech sector is centred around Waterloo, Ont. is not an accident, and the University of Waterloo focuses on innovation, with many ties to the emerging industry there. The reality, particularly for international students, is that graduates tend to stay in the area in which they study -- whether that means getting hired out of their summer internship or co-op program, or collaborating with classmates to launch new businesses.
Trent University in Peterborough, Ont. recognizes this and is in the process of building a research and innovation park to nurture emerging researchers and entrepreneurs, particularly in Trent's specialty area of environmental studies -- a field which has an estimated $30 trillion value worldwide as economies around the world transition off of fossil fuels. If tuition were no object, students would be more free to choose a university that specializes in a field of their choice, allowing universities to differentiate themselves on the domestic and global markets.
Building our excellent international reputation will improve immigrant settlement and funnel new ideas into our economy - while America does the opposite.
The third important point is that we need to recognize the skills and knowledge of Canadians. Immigration agencies often use Recognition of Prior Learning (RPL) to determine the skills and validate the credentials of new Canadians, but universities and colleges do not always recognize foreign credentials, much less informal or non-formal learning. We often hear that immigration drives our economy, but how many immigrant doctors are driving cabs even in the midst of a national doctor shortage?
Tuition-free education must begin with programs to recognize informal learning and foreign credentials and update them to Canadian credential standards, to reduce the amount of under-employment in Canada. RPL can also help people laid off in the manufacturing sector to achieve credentials they already or nearly qualify for, softening the blow of any coming trade wars with the U.S.
Building on our excellent immigration policies and international reputation by bolstering our education system will improve immigrant settlement, draw thousands of students from abroad, and funnel new ideas and perspectives into our economy -- while America does the opposite. Then whatever happens with NAFTA, we may come out ahead economically. But more than that, we will further fill the global leadership vacuum that is opening up as America shuns internationalism.
Follow HuffPost Canada Blogs on Facebook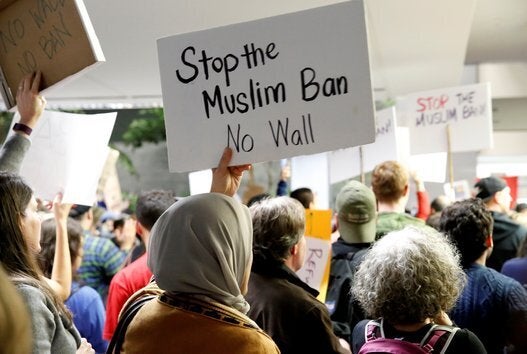 Trump Immigration Ban Sparks Protests