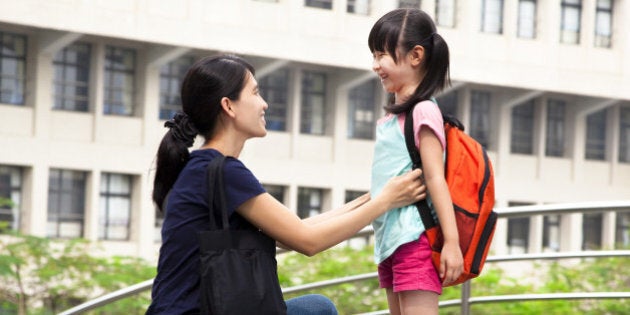 I understand what you're feeling this time of year. I am a parent too. Some of you may be excited for your kids to head back to school; some of you may be scared little Johnny is heading to kindergarten for the first time; while others are wondering how much you will spend for back-to-school shopping this year. Well, your excitement and concerns are natural. I can tell you Little Johnny will be fine on his first day and it is a good idea to not break the bank with your child's back-to-school shopping too.
How can you do this? Start by creating a plan and stick to it.
Here's how you can get started on the right track with your back-to-school shopping this year so you can avoid turning to high-interest rate credit card debt:
1.Hold on, time to take stock! Before you head out for back-to-school shopping, take a look at what kinds of supplies you may already have at home. When you take stock of your child's supplies from last year, you may discover you only need a few items for school. That's a win, win for you!
2.Don't shop on the fly -- it's no good for your wallet anyways. When you shop without creating a plan or having an understanding of how much you can realistically afford -- you're setting yourself up to overspend and turn to debt. Stay ahead of the back-to-school shopping game by creating a budget.
3.Shop online. Dodge the long back to school line-ups and the various in-store sales encouraging you to spend, spend and then spend some more. And the big advantage to shopping online -- you can do it whenever you want and straight from your smart device.
The reality of back-to-school shopping is it is a different experience for everyone.
4.Say no to a new wardrobe. Yes, little Sally would look cute in a brand new fall wardrobe however the reality of the situation is does she need a completely new wardrobe? Even if you look at your own wardrobe, you will realize you only buy a few pieces of clothing throughout the year. So why have a sudden urge to purchase your child a completely new set of duds? Don't do it. Kids grow faster than any tumbleweed would in your garden. So shop smart and only buy what your child needs.
5. Money lesson time! Back-to-school shopping is the perfect opportunity to show your kids the money! Give them a budget and allowance and let them purchase their clothes and supplies. If your children are too young to grasp budgeting -- you can teach them the importance of creating and sticking to a shopping list. If they do not understand the concept now -- one day they will!
6. Let's swap! Now here's a good opportunity to get some friends together to swap clothes, books, supplies and toys! Invite parents with children of different ages than yours and encourage everyone to bring items suitable to swap. When your swap party is done, you'll have a pile of like new items and you'll save a bundle!
The reality of back-to-school shopping is it is a different experience for everyone. You have to see what works for you. To get started on the right track, create a budget and take stock of what you already have in your home and plan what you'll need from there.
Follow HuffPost Canada Blogs on Facebook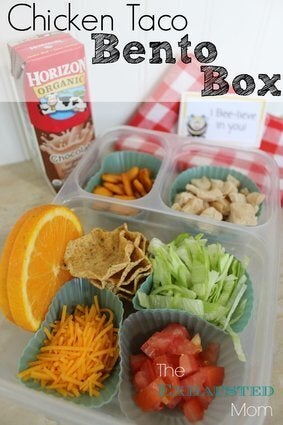 Back-To-School Lunch Hacks For The Frugal Parent