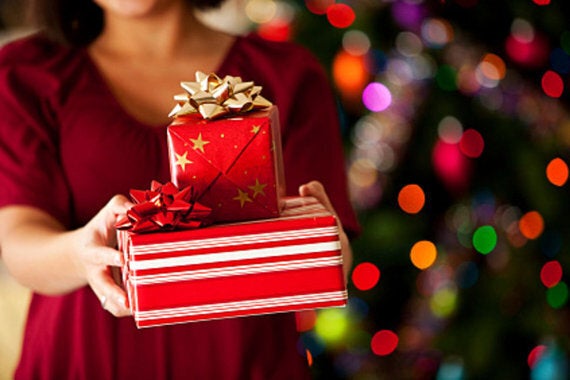 Holiday gift giving can be really stressful, so now it's time to take a different approach. Let's take a step back this year and take a frugal approach to the holidays. I know when it comes to gift-giving; the holidays are filled with some rather large expectations. And it can be very hard to say no for fear of offending someone. However the reality is if you don't have a plan to control your spending - you will pay for it later in the New Year. No one wants to start their year off battling debt so take a stance this year to get a grip of your finances!
Create your holiday shopping list and include all of the names you hope to buy gifts for.
Review your list again and remove all those who are not close to you. Buying gifts for a cousin twice removed from your family is not a good idea. Instead buy for those who mean the world to you.
The reality is you know this time of year can be very stressful on your wallet and another way to remove some of your stress is to stop bringing gifts to all of the holiday parties you attend. The holidays are about sharing experiences with family and friends - not about who can give the most gifts.
Shift some of those on your gift-giving list to your "card only" list. You can create a thoughtful card for your neighbours or paper route carrier. Again it's the thought that counts this time of year - not about giving gifts to everyone under the sun.
Consider making a charitable donation to a worthy cause on behalf of your family. You can let other friends and family know, in lieu of gifts, you've made a donation to a specific charity.
Sometimes it's best to not beat around the bush. If you're unable to buy gifts for certain family members this year - just tell them. Another option, if you have a unique talent, now would be a good time to share it with your friends and family. You can use your talent as your gift.
This year you can keep your holiday budget low without breaking the bank. Once you create your holiday gift list, make the necessary changes you have to. When the New Year comes, you will be relieved that you didn't go overboard for the holidays.
All the best to you and your family during this holiday season!