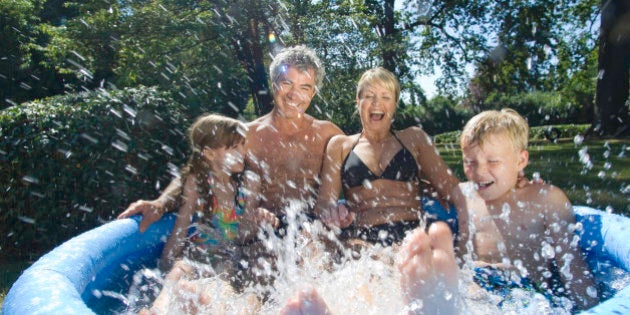 Summer is here. It is the time of year when many Canadians let their guards down and sometimes spend more money than planned on a variety of expenses from impromptu road trips to hosting various summer parties.
In the midst of all of your spending, you may have been watching your bank account and you've noticed how quickly it shrinks in size from your pay day. Every month you may even tell yourself, you will promise to do better and spend less and save more however somehow it doesn't work out the way you've planned. Well you are not alone. We live in a society where buy now, pay later is a mantra to live by. However you can change your spending habits and put money back into your wallet again. Here are some tips to help you add some funds back into your bank account:
Reduce the urge to splurge
Create a budget to help you understand what is coming in from going out. A budget will help you determine how much money you can spend on a monthly basis. When you are creating your budget, include all of your expenses from how much you plan to spend on entertainment to the approximate cost of your utility bill. The more detailed you are with your monthly expenses, the more understanding you will gain from your overall financial picture. Be patient with yourself, with practice you will master your budget.
Hold on to your nickels and dimes
For some consumers, it is tempting to put your loose change down just about anywhere, but your wallet. If you go to a fast food drive-through and you are in a rush, you may even put your loose change inside of your car. Well, money is money and it all adds up. To put your loose change to use, let me encourage you to save all of your loose change and put it into a jar. Watch your jar grow from simple dollars and cents to an impromptu savings jar. When you've filled the jar to the top, deposit it into your savings account or emergency fund at the bank. You may be surprised at how much money you saved!
Reduce your commute expenses
Take advantage of popular apps to ensure you are getting the best deals for gas for where you live. Downloading an app that monitors gas prices may be worth your while. If you drive to work every day, reducing the cost of your gas will stretch your dollar further.
You can also look at other options to get to work. Consider public transit or create a car pooling initiative among your colleagues at work. The options are endless. You decide what will work the best for you.
Your morning ritual of going to your favourite coffee shop for a cup of coffee with a breakfast sandwich and/or sweet treat -- is taking money away from your bank account. Every coffee purchase adds up. For instance, if you spent, more than $5 every single day for coffee and a breakfast sandwich, you would be spending more than $1300 a year. However, you can keep your money in your wallet by making your own coffee and breakfast sandwich at home before you leave for work. Making some time to prepare your breakfast and coffee may require some coordination. You may have to wake up earlier or do some meal preparation from the night before. Nevertheless, think about where that extra money might help you with your financial picture.
When you are trying to cut back on overspending, it is a good idea to adapt a cash only lifestyle. This way you will spend only the money you have without going over. When you pay for your purchases with cash, you may end up spending less. Believe me, it is a lot easier to spend $100 with a credit card than taking $100 cash from your wallet.
It may be time to say good bye to your home phone. Before you do it, consider the pros and cons of having a landline vs. having a cell phone only. If you rarely use your home phone, it may be time to get rid of it. However be mindful if your landline is a part of a cable package bundle service -- you may lose your discount, if you choose to cancel.
Now that summer is here, you can create ways to save money. The most important thing is to start with a budget and understand your whole financial picture. From there, you will be able to stay accountable and on top of your summer purchases without overspending. It may take some time however it can be done.
Follow HuffPost Canada Blogs on Facebook