Much has happened since I wrote those first two articles, including a great resale home being listed for sale -- and on my birthday, no less! Was it a sign from the heavens that the house was meant for me? After a weekend-long bidding war and negotiations flying back and forth, I would say it was sheer luck that the house was put up for sale on a long weekend -- during which time much of my competition was out of the city.
After 32 months of house hunting in Toronto, I finally "won" a home bidding war -- and was then handed the unsavoury task of selling my previous house. I grumbled to my husband that real estate sales in our area had slowed to the crawl, and that summer was the worst time to sell our home. On our own street, three houses had recently been listed for sale, with only one selling fairly quickly.
Wishing to up our chances at a quick sale, I called in the troops: the painter, electrician and plumber. I wanted to put my home up for sale free of any issues, and offer it in move-in condition. The plumber installed a new tap in our basement kitchen, the electrician properly installed some new light fixtures, and the painter put a fresh coat of paint in each and every room of my house.
While making conversation with the electrician, I learned that he was looking to purchase a home for his son. He was a charming man, so I gave him a tour of my home when he asked to look around.
When deciding on pricing strategy, I asked my real estate agent to price our house fairly. As a former house hunter, I had been so frustrated by sellers pricing themselves well below market value in order to start a bidding war. I priced our house lower than some smaller houses in our area that I believed were asking too much, however, I asked for an amount that I would accept should a potential buyer offer my asking price.
I not only took care of the minor household repairs, but also de-cluttered the entire house, cleaned it from top to button, donated unwanted items to charity, and recycled or junked the rest. I purchased clean white towels, tablecloths, and some modern bedsheets with throw cushions for some of the bedrooms, to give our older home a more contemporary flare. I decided to invest a few hundred dollars toward accessorizing my house, rather than paying someone to stage it for me.
Did I mention that all this was done in under one week? Against all odds, we had already planned a family vacation more than one year in advance -- that just happened to coincidence with the week that we wanted to put our house up for sale. The timing could not have been better: the house was clean and uninhabited while close to 70 agents and their clients toured our home! Envision this same scenario with our five kids aged eight-years and younger underfoot!
The second day that we were away on vacation, we received a message from our real estate agent: two families wanted to put in offers on our home! My husband and I were thrilled for the potential offers, but we were away in cottage country and could not sign back offers. We arranged with our agent to accept offers on the day that we were to return from vacation.
Upon our return, every agent and potential buyer in Toronto had been through our home. Now that we were back in the city, we had hoped that we would receive offers on our home. Our real estate agent planned to present offers to us that evening, so that my husband and I would be together for offer presentation.
Imagine our surprise when we learned that there were SEVEN registered offers on our home! As I looked outside to the street from my front door, I saw that my street was a traffic jam of cars, agents, their clients, and extended family members. I cringed, having been in an opposite scenario only two weeks earlier.
Surprise turned to disbelief when there on my front lawn, my electrician stood smiling and waving to me! Yes, the same electrician I had hired randomly on Kijiji to get my electrical in order, was putting in an offer on my house! The irony: I had hired him so that my house would be in fully working order for the next home owner!
The offers were presented to my husband and I one by one by the various agents. There was not one offer below asking price, and all were excellent offers. Four offers were virtually identical at 104 per cent of asking. However, the electrician had waived all conditions including financing and a home inspection, and had accepted our quick closing date. To sweeten the deal, the electrician was a very affable man, which makes a difference in my books. We sold the house to the electrician!
What do you think of the current housing situation in Toronto and the GTA? Do you think that it was coincidence or fate that brought the electrician and I together?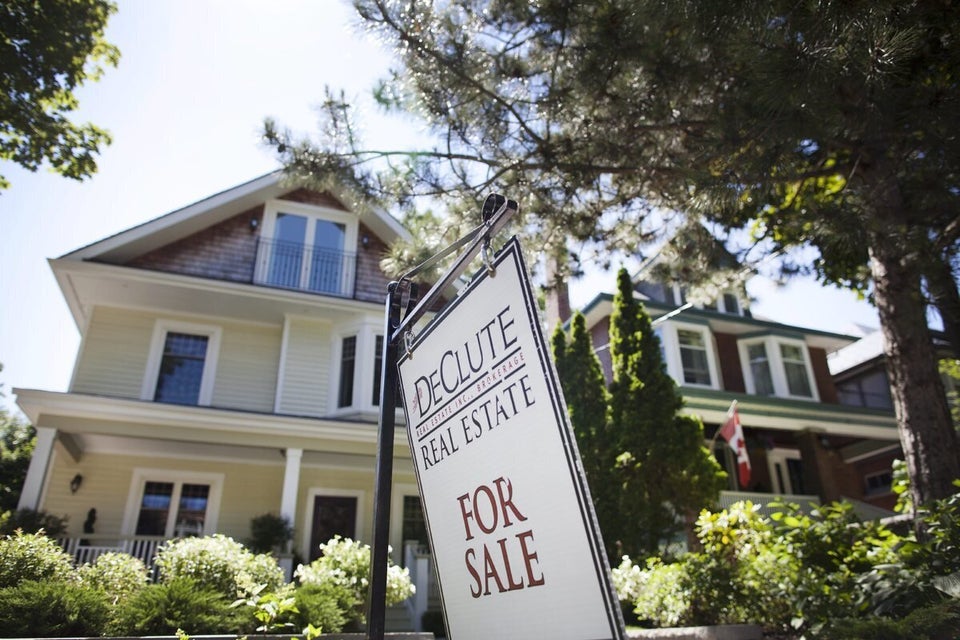 Biggest House Price Hikes In Greater Toronto