Getty Images/Flickr RF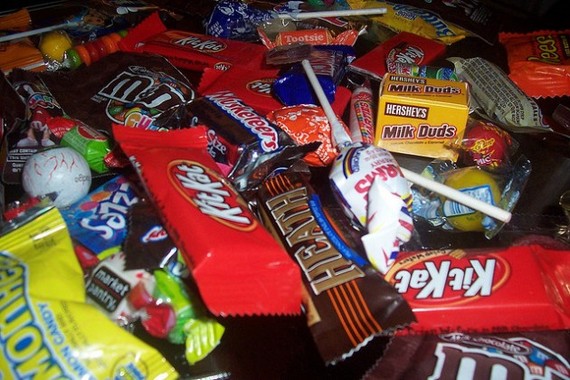 Every year, it seems like kids' candy bags for Halloween are getting bigger and bigger. Between treats at schools, parties and trick-or-treating, I'm always concerned about the amount of sugar they're getting this time of year. (A few years ago, my daughter, Finley, hid her candy consumption from me and managed to throw up before bedtime!)
Obviously I'm not going to try to convince my kids NOT to dress up and miss out on an experience that they look forward to with friends. I'm also not the house that hands out toothbrushes or apples in an effort to deprive the neighbourhood kids of their sugar conquest (no crying on my stoop, thank you).
Enter the Halloween Switch Witch, a compromise and a much-loved tradition in my household. Here's how she works: My kids have fun picking out 10 to 15 of their favourite treats to keep from their Halloween stash. They leave the rest of their candy next to the fireplace. The Halloween Switch Witch comes when the kids go to sleep and exchanges their bag of candy for a gift they've asked for. One tip for those parents with stubborn kids -- make the prize contingent on the amount of candy sacrificed.
I knew it was a success a few years ago when, after overhearing Finley bragging about the Switch Witch to her friend, I received a call from the friend's mom asking me to fill her in. After she incredulously repeated the part where my kids willingly give up the bulk of their Halloween treats we both had a long laugh.
MORE ON HUFFPOST: