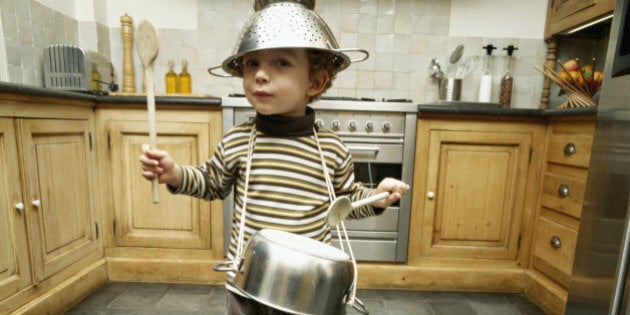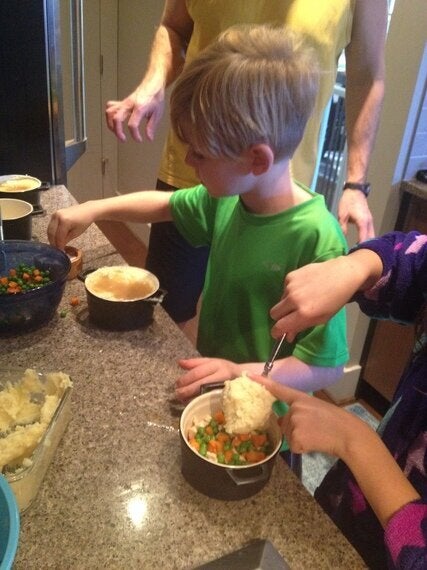 Jen's son Eamon helping out with a potpie dinner.
I was inspired to do this post for two reasons. First, because of all the kids cooking competition shows that have popped up over the past couple of years and secondly, who doesn't want their kids to learn how to cook gourmet meals for them?
I can't get enough of Food Network's Rachael vs. Guy: Kids Cook-Off and Fox Network's Master Chef Jr. Every time I watch, I'm amazed on how talented, mature and trained these youngsters are. As these competitions prove, it's never too early to teach kids their way around the kitchen. Here are some tips to inspire your own budding chef:
• Take baby steps. Start off by having your kid help you choose, measure and stir ingredients. This familiarizes them with the process without introducing the dangers of the kitchen and can happen as early as the toddler stage.
• Safety first. After your toddler masters the art of mixing and measuring, it's time to talk about the importance of safety in the kitchen. Clearly explain the dangers of handling sharp objects and heat sources, and then demonstrate best practices. Make sure to repeat these warnings and demos often.
When they are a little older, let them practice using a cheese or veggie grater, then move on to a simple knife. At the same time, you can show them how to operate a stovetop and turn on the oven.
• Try these first foods. When introducing heat sources, I recommend starting with toast, followed by scrambled eggs and pancakes.
• Encourage creativity. Start with easy recipes or make them up. I ask my kids what they are hungry for and let them take it from there.
• Kids love baking and breakfast. I have found that kids love to bake, whether it is muffins, cookies, loaves or cakes. Overall, baking is a good way to introduce the use of the oven.
My kids also love to make me breakfast in bed! Eggs, toast, pancakes and yogurt parfaits are all relatively easy introductions into food preparation. This not only teaches them basic cooking techniques, but also gives them the responsibility to work alone in the kitchen, make coffee, plate the meal and, of course, clean up.
• Cleanliness is key. The mess can be one of the biggest obstacles when honing kitchen skills. Always teach kids the importance of a clean workspace.
How do these mini competitors get trained? These are kids with a passion for food, are highly creative, and have been given the freedom to experiment in the kitchen. I say if your kids are interested in cooking, then give them the opportunity to create!
Please share your own tips in the comments below!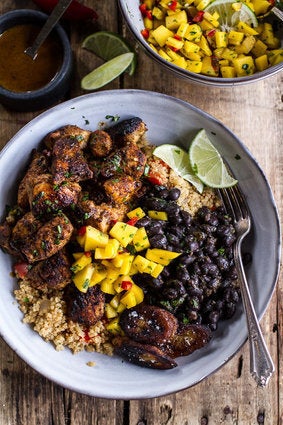 Awesome Recipes That Happen To Be Healthy