Today, the NDP is gathering in Saskatoon, for the party's annual summer caucus retreat. The two-day meeting is to gear up for the (prorogued) fall session of Parliament, focusing on policy issues including household debt, seniors' poverty, and inter-generational equity.
On Wednesday, Statistics Canada will release the delayed National Household Survey data, which highlights income and housing issues across our diverse nation. The one question on everyone's mind will be "where have all the good jobs gone?"
Globalization and technological changes have created new challenges for workers, and as jobs continue to be outsourced overseas, workers now know they have to compete globally. Specialized and skilled work becomes highly desirable, as do any opportunities which provide longer-term job security, yet these roles are becoming increasingly scarce. One in 10 Canadians earn only the minimum wage, which is more than double the number 10 years ago. Half of those workers are in Ontario. A depressing fact for young people is that despite being twice as likely as their parents to have a post-secondary education, the earnings of younger Canadians have dropped by 11 per cent since 1976. And the unemployment rate hits youth disproportionately at almost 15 per cent, double that of the general Canadian population.
Canada is supposed to be one of the world's strongest and most resilient economies, so what's behind these numbers? There is little doubt that education and training need to be better connected to employment opportunities, but employers also need to invest in Canada's social and economic futures. There has been a noticeable shift in the way employers approach staffing, with many companies now feeling little obligation to train or invest in upskilling long-time employees, yet alone recent graduates.
But for those entering the workforce, gaining that job-specific experience becomes difficult: how do you get work experience if no one will hire you? Older generations might be surprised to learn that young people are often now expected to fund their own on-the-job training, hence the widening phenomenon of the unpaid internship. Canada increasingly has an economy where the burden of investing in company or industry-specific skills falls to workers, rather than the companies which desire them and profit from them.
The economic and social consequences of this are enormous. Many people in downtown Toronto, especially those under 40, work in part-time, contract, or freelance positions, without the protection of benefits and pensions. While flexibility in employment is welcomed by many workers, it is essential that there are policies to protect urban workers, young and old, in the new employment landscape. This means strengthening employment laws so that workers are paid fair wages and benefits, and improving Employment Insurance so that it delivers proper support when workers need it.
The outlook for jobs isn't entirely doom and gloom however. Some technological changes are also presenting potentially strong economic opportunities for younger workers in particular, who are most likely to be digital natives, quick to embrace and willing to explore technology that intimidates and confuses most.
Technology is capable of creating excellent opportunities for sustainable economic growth, and Canada's "startup north" community is one to watch closely. Canada can nurture and retain talent, and position itself as an innovator and leader in the tech space by investing in STEM (Science Technology Engineering Math) education, incubators, research and development, and young companies. By creating new incentives and opportunities, especially through spaces for women in STEM and a sharp focus on green innovation, home-grown tech talent can flourish. This offers new and creative ways to improve business, government, the environment, and communications, ensuring Canada's global leadership for many generations to come.
But in order to do this, business and government must keep in mind that talent needs investment, and that the skilling of Canada's labour force isn't just another job for the workers.
Jennifer Hollett is an award-winning journalist, social justice advocate, and is currently seeking the federal NDP nomination in Toronto Centre. She has her Master in Public Administration from Harvard University.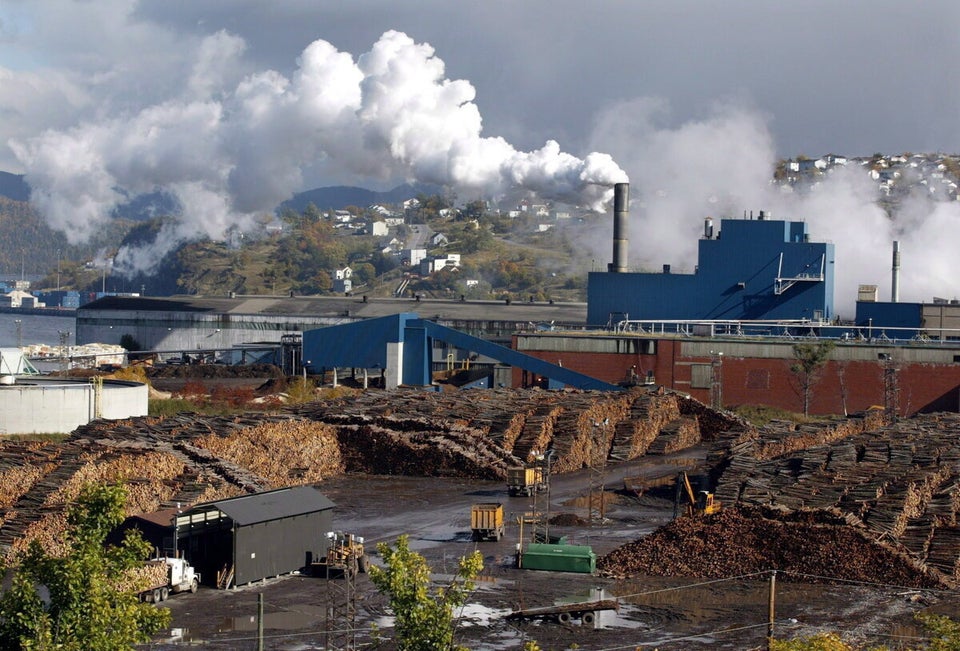 Cities With Fewer Jobs Than Before Recession