A company's website is an essential aspect of branding their business. It is the digital first impression potential customers will get when searching for a service provider, and is the source of vital information that will influence their decision-making (that means purchasing) process.
As website trends change fast, you want to make sure that your site keeps pace. One of the keys to maximizing your potential impact in the digital realm is to keep up with content management system (CMS) updates to ensure you are delivering the best user experience possible.
Not every company can afford a full-time web development team, so outsourcing this aspect of your business to a professional is a logical way to achieve high-quality content organization without the hassle of learning to code. Once you have someone in charge of communicating with your end-user, someone who knows what to do to affect the way your business is perceived online that's great - but you don't know how they do it, this is where a potentially problematic disconnect lies.
It is important to know how to communicate with your developer so that your business objectives will be reflected in your online presence. The 10 questions below will give you an overview of what to ask in order to keep a grasp on your website's redesign.
1. What CMS will the website be built in, and what version?
It's important to be clear on what CMS system your developer will use to house your content. Make sure to ask how much experience he/she possesses building websites in the chosen system; this will make a difference when updating features.
2. Who will be responsible for setting up and mapping 301 redirects?
A 301 redirect is a permanent redirect from one URL to the other. In updating and changing links, it is important to have a strong 301 redirect strategy to ensure search engines transfer link authority to the new URLs. Outlining who is responsible for implementing this strategy is a vital part of retaining existing SEO rank. If 301 redirects are not set up on your site, you risk losing valuable organic rankings.
3. Who will be migrating content?
Being clear on who will have to migrate content from an old website to the new redesign is extremely important. Setting developer guidelines early in a redesign will ensure a smooth transition. Sometimes, it's not clear in the contract who is doing the content migration - and if it's not in the contract, it's almost certainly your job.
4. Will there be new site architecture, or will the website simply be a new look layered on the existing content and page structure?
If you are just doing a redesign and the content and pages are not being changed at all, then there is no need to do new site architecture. However, redoing your existing site offers a good opportunity to review and overhaul pages, improve navigation and layout.
If you are opting for a complete overhaul, keep in mind that even with a perfectly executed URL change with 301 redirects, it is still going to take time for Google to adjust and your SEO may be disrupted.
5. Will the overall site comply with SEO best practices?
There's nothing worse than launching a new website and then seeing search engine visibility, traffic and business leads drop. Having to roll back a site to a previous version to do SEO retrofitting is not only expensive, it's extremely disruptive. Make sure that your web developer is experienced in building websites that rank well - ask for recent examples of sites they've built and check that the sites are ranking well.
6. What kind of security will be set up on the site?
You may think your website does not run the risk of a security breach, but think again. With the recent public security breaches of popular websites, it is time to reexamine your security measures and ensure you have the proper tactics set in place.
7. Will the old site be backed up somewhere for reference?
If information doesn't get transferred properly or there is another disruption in the website redesign process, it is good to know if your old website will be backed up somewhere and if it is available to reference.
8. Will Google Analytics, Webmaster Tools, and other tools be set up on the new site?
At the end of the day, business owners are the ones who will leverage the data found through analytics and use it to better refine their practices. Knowing how many tools are available for you to track conversion and manipulate data will be imperative in making sure your business aligns with your results. Make sure that all your analytics tracking and tools are migrated into your new website along with your content.
9. What will happen if the client is late on their deliverables, like content writing and approvals -- are there any financial penalties?
Deadlines sometimes fluctuate; outline repercussions for lost deliverables in contracts before any work has begun. Read your contract, and don't be surprised by any penalties associated with being late on giving feedback and approvals to the web developer.
10. Will the website be responsive?
Mobile functionality is now imperative for a website to maximize traffic. Over the past two years alone, mobile search traffic has increased five-fold. Make sure your site is tested on multiple devices and is user-friendly on all platforms.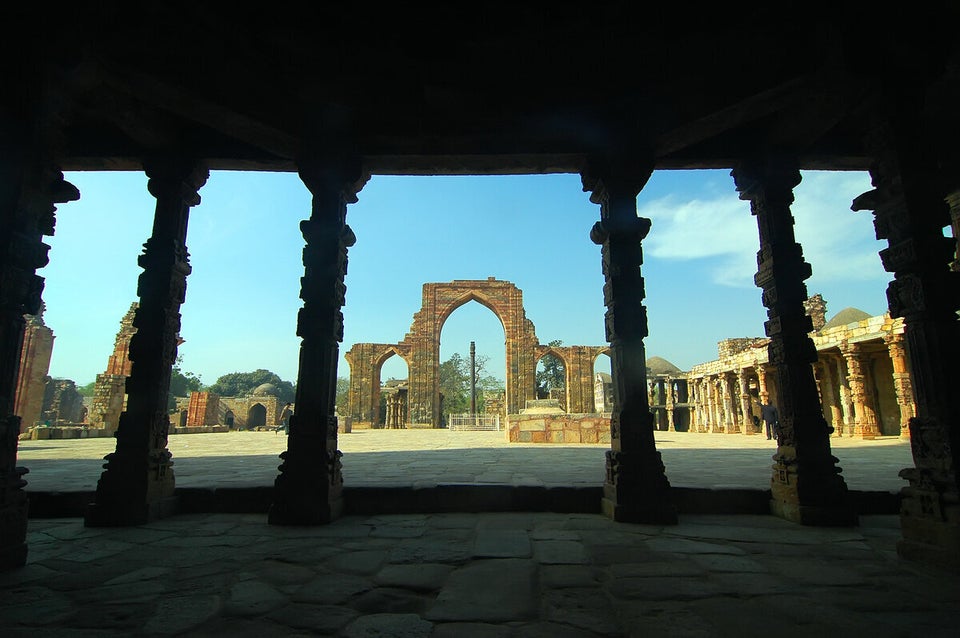 Who Spends The Most Time On The Internet?