 A little more than a month ago, my friend Denise posted a picture of the most amazing ass you've ever seen on her Facebook page. Not her own derriere (although she is in incredible shape), but one she and others could aspire to through a 30-day squat program.
Day One -- 50 squats. Day 30 -- 250. In all, an astounding (sorry) 4,400 squats.
She tossed out a casual "Anyone up for this?" and despite the seemingly daunting task, one by one, 24 women (including three of us who first met inside Ryerson's tiny journalism building on Gould Street in 1986), jumped on board.
With that, Squat Club was born.
The premise was simple: Follow the chart -- three days of incrementally increasing squats then a day of rest -- for the next month, and together we'd get to the other side.
What's remarkable isn't that we made it through the challenge; that was a foregone conclusion. It's that a completely disparate group of women -- all of different ages, backgrounds and with varying levels of fitness -- came together to cheer each other on when we had a breakthrough and to help each other through days when couch surfing with a bag of Doritos was a far more appealing option.
That isn't always the way, especially when it comes to women and weight and fitness.
A few years ago, a friend came to me saying she wanted to lose the weight she gained during two pregnancies. I was carrying more weight than I should have been as well -- and didn't have a recent pregnancy as an excuse, since my daughter was 12 -- so we committed ourselves to WeightWatchers, eager to be in short-shape by the following summer.
Over the next nine months, I lost 25 pounds. That may not sound impressive, until you take into account that, at four feet, nine (and a half) inches tall, 25 pounds on me looks like 40 or 50 on someone who doesn't have to get their petite pants shortened.
Throughout that first winter, my friend and I planned weekly menus Saturday nights, shopped together Sunday mornings and cooked a week's worth of meals (for two households) Sunday afternoon as we got into our regime. The buddy system helped us lose the weight and keep it off for two years.
An added bonus -- we doubled our wardrobes!
But not all friends are that supportive. Some will offer you backhanded compliments, with the singular goal of having you fall back into your old habits, while others will skip the passive part of passive-aggressive behaviour and go straight to the snark.
Like this comment from a (now former) friend not long after I'd reached my goal. She had her own weight issues, and I think she secretly liked that the last time she'd seen me, I still fell squarely into the category of chubby, even though I was smaller than her.
Then I went and wrecked things by getting healthy.
"So", she sniffed, "what size are you now? Like a double 0 or something? You know, skinny women look older than women with a couple of extra pounds on them. I suppose you're one of those fitness nuts now, too."
In that moment, I realized two things:One, some women cannot be happy for another woman's success because it forces them to look at their own failures and two; that the friendship really wasn't worth salvaging.
It's not like that for the Squat Sisters.
I have seen my three university friends exactly once since we graduated from school. I have never met most of the women in the group. They're friends and family and co-workers of my friends. But it quickly became apparent that it didn't matter how long it had been since we'd seen each other, or whether we had actually met in person. We were there for each other in a way that many of the friends we see every day might not be. Bad day? We'll boost you up. Bust a plateau? We'll celebrate with you. Got a great recipe, fitness tip or idea to share, pass it on!
We're a week into our second month of workouts, Bombshell Beauties, and we've picked up a few new members along the way. We've modified and amplified our workouts since we started in April and we're already looking toward June's program. I've suggested we call it Absolutely Fabulous, not just because it will focus on our abs in time for swimsuit season, but because we are.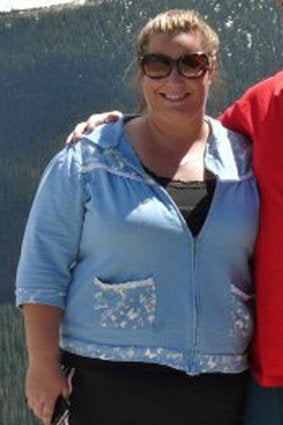 Weight Loss Success Stories