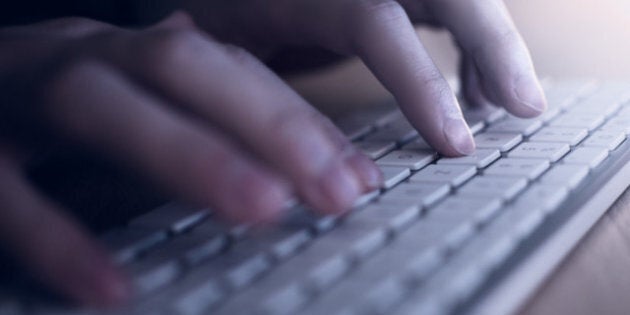 I have sent the following open letter to the Minister of Public Safety Vic Toews:
As you are aware, a growing number of questions are being raised -- in Parliament, in legal circles and in the media -- about potential lawful access legislation. I recognize that rapid developments in communication technologies are creating new challenges for law enforcement and national security authorities and that the Internet cannot be a lawless zone. However, in light of this recent public discussion, I feel it is important to set out once more my Office's own deep concerns prior to the reintroduction of legislation. This is why I have decided to write a letter to you, which I am making public.
My provincial and territorial privacy colleagues have also been seized by this issue and together we have called upon the federal government in 2009 and in 2011 to take a cautious approach to legislative proposals to create an expanded surveillance regime that would have serious repercussions for privacy rights. As your government prepares to bring forward legislation, I believe I have an obligation to outline my concerns about the potential impact on the privacy of Canadians.
Read together, the provisions of the lawful access bills from the last session of Parliament (C-50, C-51, and C-52) would have had a significant impact on our privacy rights. By expanding the legal tools of the state to conduct surveillance and access private information, and by reducing the depth of judicial scrutiny, the previous bills would have allowed government to subject more individuals to surveillance and scrutiny. In brief, these bills went far beyond simply maintaining investigative capacity or modernizing search powers. Rather, they added significant new capabilities for investigators to track, and search and seize digital information about individuals.
Canadians expect their government to respect their fundamental rights and freedoms. Your government has made firm and repeated commitments to the importance of privacy. Consequently, when new surveillance powers are proposed in law, the burden of proof is with government to demonstrate the necessity, legal proportionality and practical effectiveness of these new powers. The government must also be prepared to demonstrate how the model it is proposing is the least privacy-invasive alternative possible.
Despite repeated calls, no systematic case has yet been made to justify the extent of the new investigative capabilities that would have been created by the bills. Canadian authorities have yet to provide the public with evidence to suggest that CSIS or Canadian police cannot perform their duties under the current regime. One-off cases and isolated incidents should not prove the rule, nor should exigent or emergency circumstances, for which there are already Criminal Code provisions.
As well, if the concern of law enforcement agencies is that it is difficult to obtain warrants or judicial authorization in a timely way, these administrative challenges should be addressed by administrative solutions rather than by weakening long-standing legal principles that uphold Canadians' fundamental freedoms.
I am also concerned about the adoption of lower thresholds for obtaining personal information from commercial enterprises. The new powers envisaged are not limited to specific, serious offences or urgent or exceptional situations. In the case of access to subscriber data, there is not even a requirement for the commission of a crime to justify access to personal information -- real names, home address, unlisted numbers, email addresses, IP addresses and much more -- without a warrant. Only prior court authorization provides the rigorous privacy protection Canadians expect.
In my view, the government has not convincingly demonstrated that there are no less privacy-invasive alternatives available to achieve its stated purpose.
Should Parliament ultimately opt to allow law enforcement and national security authorities to circumvent the courts to obtain personal information, we believe the oversight and reporting safeguards must be significantly strengthened.
The true importance of privacy protection is that it underpins our democratic freedoms. It allows us to exercise these freedoms openly, without fear, mistrust or censorship. This is why caution is so critical, to avoid the possible erosion of our free, open society.
To date, Canadians have not been given sufficient justification for the new powers when other, less intrusive alternatives could be explored. A focussed, tailored approach is vital.
As the government considers the reintroduction of the lawful access legislation I would respectfully ask that you take these comments into consideration.
Privacy Commissioner of Canada