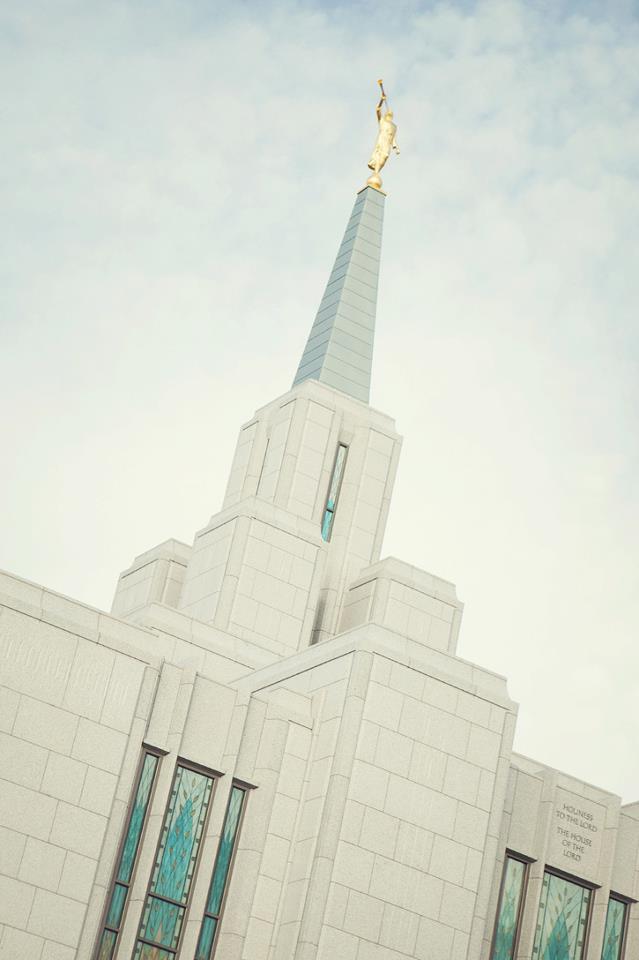 Hi, I'm Jerry. And I'm a Mormon. Incidentally, so is a certain American man running to be the President of that grand country. For one reason or another, the subject of his underwear has become a topic of discussion. To be fair to comedians, bloggers, and other interested parties, I decided to discuss the matter openly, rather than take a defensive stance. Anyone can go search online to learn about the garment, but if you do, don't expect to find favorable commentary on the subject, as most of the people you'll find online talking about them isn't exactly a fan or Mormonism (we sure seem to have a lot of enemies, it seems).
Why Underwear?
Admittedly, a church that prescribes the clothes you wear does come off as a little odd. So, why in the world does the Church of Jesus Christ of Latter-day Saints want its members to wear the same white undies? Symbolism plays a major role in this religion, as with most others. Going back to the first book of the Bible, you can read about coats of skins that God gave Adam and Eve. They soon realized that they were naked, and this was the solution. The modern-day garments that we wear serve a similar purpose. Although they are obviously not the only layer of clothing we wear, they do encourage modesty and self-respect. You may have noticed your Mormon friends tend to show less skin than the general population. It's mostly because of garments. They basically cover from the shoulder to the knee on both men and women. They are white. We are not the only religion that has special clothing. Many Priests and Rabbis have special robes, hats, etc., that are worn on the inside. Some people wear a veil. Others wear a turban. There are many ways to incorporate dress into one's faith. Ours are simply worn underneath. They aren't showy. In fact, they are rather plain.
Sacred vs. Secret
The thing that bothers me the most when people make a mockery of garments (or anything related to religion for that matter), is that it can quickly go too far. I'm not likely to be offended if you make some lame joke about having 15 wives (come on, I already have 4 children with only 1 wife--does this world need 60 little Zooms running around?), but it all depends on the spirit of it. I disagree with the "nothing is sacred" mentality. I don't think a comedian needs that as a personal motto in order to make people laugh.
What goes on in the temple is sacred. There are marriage ceremonies (my wife and I were sealed--that's Mormon for married--in the Cardston Alberta temple), baptisms, and group worship sessions. The finer details of these rites and ceremonies are so sacred that not even members discuss them outside the temple. The ultimate goal of the temple is to unite families. I emphasize the fact that they are sacred and not secret simply because everyone can learn first-hand about these things, but it kind of requires joining the church and following a number of commandments, paying tithing, etc. But hey, it's open to all who want it, it just takes a lot of commitment. By discussing temple ceremonies exclusively inside the walls of a dedicated edifice, we are able to keep sacred things sacred. As you enter the temple, you will see the words "Holiness to the Lord, the House of the Lord".
Open House
Alberta currently has 2 Latter-day Saint temples (not to be confused with our regular chapels used for Sunday worship meetings). One in Edmonton and one in Cardston. Not-to-be-outdone, Calgary is now completing construction on a third temple (and it's bigger than Edmonton's, not that we're jealous). In what is likely a once-in-a-lifetime opportunity, there is a public open house of the building leading up to its dedication. Details and schedules can be found at CalgaryMormonTemple.org. You are strongly urged to reserve a tour well in advance through that website, as public demand will be high. My family is even driving down, and we already have tickets. Even if you are an atheist, you have got to come see the architecture and beauty of this building. I don't think there's another one in Calgary that comes close to it. I'd love to see you there.
Conclusion
One of our beliefs is that everyone has the right to worship freely. That's one of the great freedoms of this land. So the next time you hear talk of magic Mormon underwear, I hope you'll keep in mind that they are sacred, at least for some.