From the federal government to community groups and volunteers, we can be rightfully proud of the work done across Canada to help Syrian refugees come here.
Doors were opened late in 2015 to let thousands of refugees in to start a new life as they escaped the war that was and continues to rip apart Syria.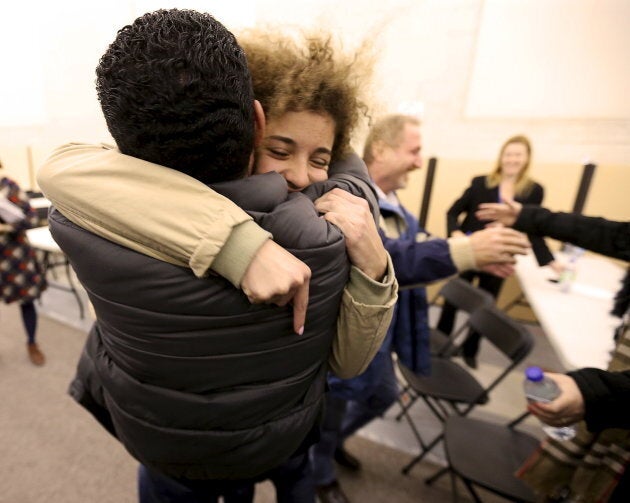 Since 2011, the war has killed more than 340,000 people, including more than 100,000 civilians. Many more have been left without a home, forced to flee to camps in neighbouring countries or to make their way to Europe.
When the extent of the crisis gained widespread attention during the 2015 federal election following the death of three-year-old Alan Kurdi, Canada elected a government that committed to helping the people of Syria escape the war.
More than two years later, that moment when Prime Minister Justin Trudeau placed a parka on a young Syrian girl from one of the first planes to arrive remains a source of pride for many people across Canada.
My own union, Unifor, committed to helping families escaping the war in Syria to settle here, and dozens of members volunteered in the effort, offering both their time and the resources needed for Syrian families to settle here. Much of this work continues to this day, far away from the headlines made when the effort began.
It is important that each of us works to make the world a better place for all, and that includes opening our doors to help others enjoy what we have here in Canada. For unions, such international solidarity helps all working people build better lives.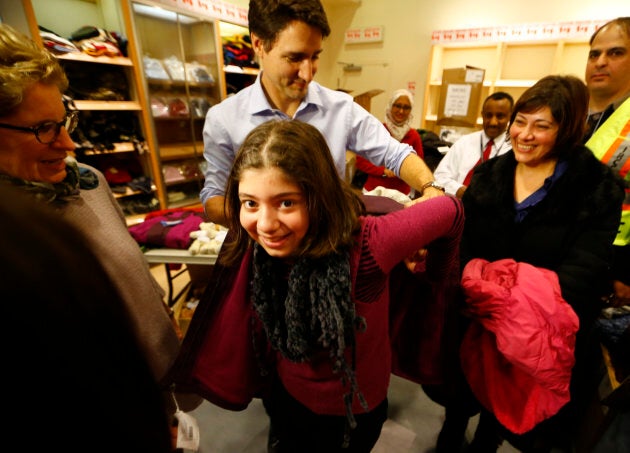 Too often those touched by war — or natural disaster and economic turmoil, for that matter — are working-class people. For that reason, working people must join together across borders, not divide ourselves along them. The heartfelt efforts of working people in Canada to help Syrian refugees were a reflection of that need.
It has been easy to feel good about the work many have done to provide a safe haven for these families. In fact, it is easy to look to our neighbours to the south and pat ourselves on the back for the good work we have done, but the question should be can we not do more.
Even before Donald Trump became U.S. president a little over a year ago, the U.S. was doing less for Syrian refugees than we were in Canada, and much less than many other nations around the world, particularly in Europe.
As well, under Trump, the general American response to the ongoing crisis and to the real needs of those suffering from war in the Arab world has gotten even worse.
While Canada has opened its doors to Syrian refugees, although with a strict screening process, the U.S. under Trump has slammed the door shut. Canada has chosen to believe that there are good people in Syria who just need a chance to rebuild their lives, while the U.S. has chosen to succumb to its worst fears and reinvigorate racist stereotypes.
After three tries at bringing in a Muslim ban, the Trump administration finally got a version of the bill through the Supreme Court late last year to refuse entry to the United States for almost everyone arriving from seven countries — six of them predominantly Muslim: Iran, Libya, Syria, Yemen, Somalia, Chad and North Korea — barred from entering the United States. As well, some groups from Venezuela will be denied entry.
On top of that, Trump has specifically refused to admit Syrian refugees to the United States. It is a heartless move in the face of a historic humanitarian tragedy.
On top of those killed in the conflict, three million children no longer attend school — which is not surprising, considering that an estimated half of all Syrians have been displaced by the war, with more than five million as refugees.
Given the horror faced by the people of Syria, it is not surprising that Canadians opened their hearts, their homes and their wallets to offer some relief. Given the heartless response from our American neighbours, it is easy for Canadians to feel smug about what help we have offered.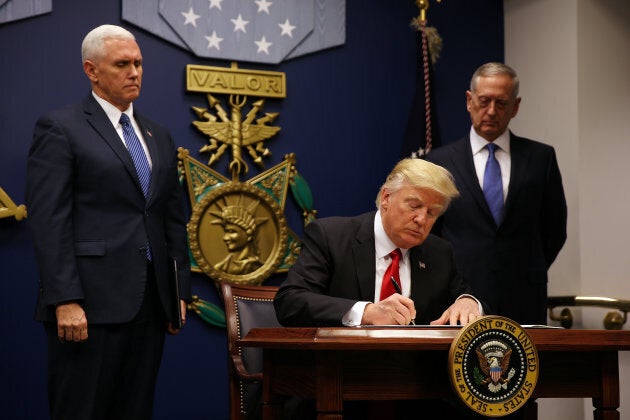 We must not do that, however.
The fact is life has been hard for many Syrians as they resettled in Canada.
Amid the stories of Syrian families rebuilding their lost chocolate-making business to others starting a newspaper, many have struggled to find their footing in a much colder climate while navigating racism and cultural differences, learning a new language and finding jobs and an affordable place to live.
It serves all our needs to help ensure that anyone who comes to Canada — as refugees or otherwise — is able to build a better life for their families when they arrive.
We have done great work in Canada to welcome Syrian refugees to Canada, but our international solidarity must be stronger than responding to an urgent crisis.
The work is not yet done, but I know we are up to the job.