I have one message for the Conservatives running to distance themselves from Ezra Levant — one of Canada's biggest idiots — and his racist and sexist Rebel Media: you can run, but you can't hide.
You played with fire, feeding into people's fears and anger in a time of economic insecurity, and now you're getting burned by the monster your policies of inequity have created.
Forgive me if I sound ungracious, but it looks good on you.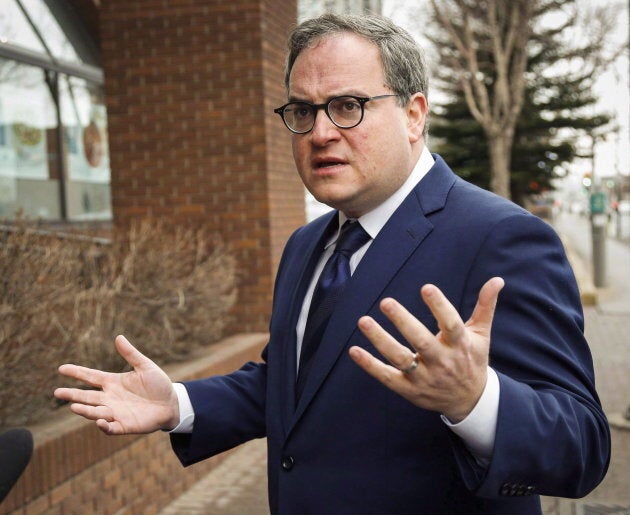 Levant built his media empire out of the ashes of the failed Sun TV Network, after decades on the far right of the Conservative political movement. He got his start with the Reform Party, the right-wing splinter party that, after morphing into the Canadian Alliance, eventually took over the federal Conservative Party, with Stephen Harper as its leader.
This is a man who, despite his "rebel" label and supposed fringe status, has been at the centre of Conservative politics in Canada since his early 20s. Back then, Levant and Harper's future wife Laureen Teskey hosted parties for Conservative devotees in Calgary.
"It was sort of like a who's who in conservative activist circles in Calgary," said Tom Flanagan, a Reform organizer who took a young Levant under his wing and put him front and centre in the push to roll back progressive policies in Canada.
Prominent Conservatives are racing to distance from Levant and his hate-filled media outlet.
Make no mistake, then — Levant is no aberration of the modern Conservative Party. He is a product of it, and now their creation is exposing the Conservative Party and its sycophants for what they are: cynical right-wing populists playing off people's fears to put forward policies that only benefit the rich white folks and the companies they run.
Over the last couple of weeks or so, however, prominent Conservatives are racing to distance from Levant and his hate-filled media outlet. Co-founder Brian Lilley quit, saying the Rebel's coverage of the white supremacist rallies in Charlottesville, Va., went too far by equating the leftist with the Nazis marching openly, saying, "I think we all agree that Nazis are bad."
Elsewhere, conservative National Post columnists Barbara Kay and John Robson also tried to distance themselves from the man and his backward ideas.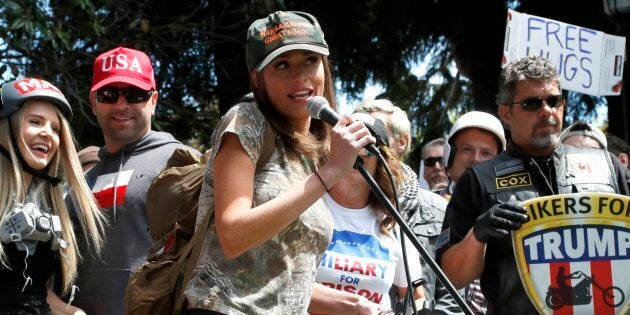 Levant has been panicking ever since firing one of his hosts, Faith Goldy, when the problem at Rebel has always been him and the policies he's been pushing for the last 30 years. Levant now admits he's a "flawed leader" — a vast understatement — and is vowing to try harder to be less offensive in the future. Even Levant, it seems, is trying to hide from Levant, but we all know who he is.
It may have all come too late, as it seems Levant's internet provider has pulled the plug.
To Conservatives running for the exit: the problem isn't that Levant went too far. The problem is that you encouraged and nurtured him for all those years.
To Levant: the problem isn't that Goldie let her hateful mouth run one too many times, the problem is that you hired her in the first place and gave voice to her racist tirades.
The stink that Levant and Rebel Media put on the Conservative movement will not soon be forgotten. Rebel Media, like the fascist and white supremacists marching in the U.S. in the name of Donald Trump and at the urging of Breitbart Media, is what you get when you practice the dangerous politics of division, as the Conservatives in Canada have for the past 20 years.
We need no Breitbart in this country, and we certainly don't need a cheap imitation like Rebel Media.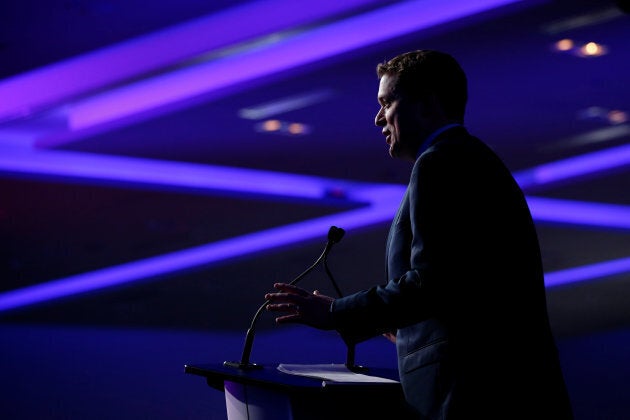 Rebel Media tried pulling the Conservative Party to the fringe, and to force all of Canada to embrace its politics of hate and suspicion.
Canadians rejected that message in the 2015 election. It has taken a few Conservatives two full years to even partially catch up. It still has a regressive leader in Andrew Scheer in place, however, so really nothing has changed.
We've known for a long time now how dangerous the Ezra Levants of the world are.
The rest of Canada is way ahead of them. We already know division and hate will not build a better country. Love and respect will.
Just look at the massive rallies this past weekend in Quebec and Vancouver, where progressive counter protesters outnumbered the racists who tried to jump-start a white power movement in this country.
It didn't happen. And it won't happen, because those of us in the labour movement and other progressive groups will do the hard work needed to make Canada a more equitable society for all.
We've known for a long time now how dangerous the Ezra Levants of the world are.
The fact that a few Conservatives are now starting to realize that he might not be good for their own brand does not excuse them for exploiting the same fear and prejudices as he did for years.
Follow HuffPost Canada Blogs on Facebook