A young father of a little girl. A father of four who died far from home. A father of two who dedicated much of his time to working with his union local to build a stronger community for his family.
These are three of the hundreds of workers killed on the job over the past year. All were members of Unifor, but the tragedy of workers who never come home from a day's labour touched some 17 families a week across Canada in 2016.
Saturday is the national Day of Mourning, when we remember those workers who have died or been injured on the job. The day has been recognized by the Canadian labour movement for the past 34 years, marking the day the Workers Compensation Act was proclaimed in Ontario.
The statistics are nothing less than startling. In 2016, the last year for which figures are available, 905 workers across Canada were killed on the job.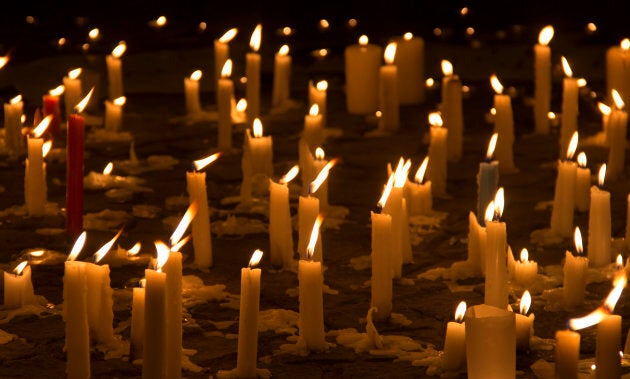 As disturbing as those numbers are, consider that there were six workers between the age of 15 to 19 killed on the job that year, and another 20 between the age of 20 to 24.
Adam Bowden of Bradford, Ontario, was 24 when he died on his way to a worksite for Toromont on January 30, 2018. A member of Unifor Local 112, he left behind a young daughter.
Eric Labelle was far from his Quebec home when he was electrocuted near Peterborough on July 4, 2017. The Unifor Local 8284 member was on assignment in the area with Expertech. The St-Léonard resident left behind four children.
James G. MacLeod of Kamloops died at the Domtar Pulp Mill just over a month before his 30th wedding anniversary on June 29, 2017. The active member of Unifor Local 10-B left behind his wife and two daughters.
Such incidents serve as a stark reminder of how important it is that governments, employers, unions and workers do all we can to make our workplaces as safe as possible. This means ensuring that not only are there strong health and safety laws in place, but that employers are held to account for injuries and fatalities in workplaces.
Many other workers suffer more minor injuries that are never reported
It is worth remembering, as well, that worker fatalities and illnesses can also occur slowly over the years — decades, even — with the pain of the loss compounded by the fight for compensation.
In Peterborough, for example, after years of fighting, compensation is trickling in for some of the workers who suffered from illnesses linked to chemicals at the General Electric plant where they worked.
Too many, however, are still waiting, including the family of Ed Condon, who worked at GE. He died of an inoperable brain tumour in 2012, and yet his family has twice been denied compensation.
"People shouldn't have to die off while they're waiting for the right thing to happen. It doesn't matter whether you're a firefighter, whether you're a rocket scientist or whether you're a factory worker, your life matters," Conlon's daughter Cindy Crossley said.
She is right, of course. While the Ontario government is working to get compensation to affected workers and their families, the pain felt by Crossley and others shows it cannot come fast enough.
In addition to those killed on the job, there were 241,508 worker compensation claims filed for lost-time workplace injuries in 2016, including 29,588 from workers between the age of 15 to 24.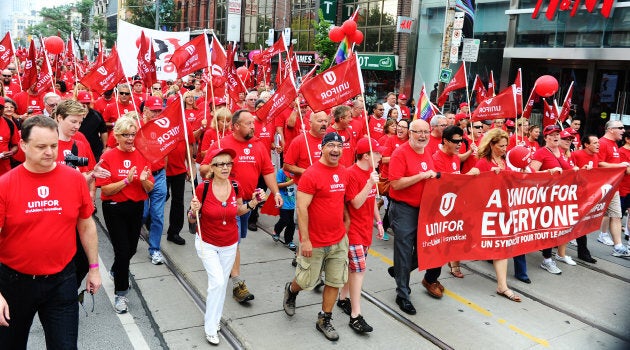 As high as these numbers are, we need to remember that these are just the reported injuries. Many other workers suffer more minor injuries that are never reported, but which can build over time to something more serious.
One good example is hotel workers, where a major issue is room rates for housekeeping staff.
Many hotel rooms today contain a lot of great amenities that can make our stays more pleasurable, including big comforters on the bed, lots of pillows and big pillow-top mattresses.
All these, however, mean more work and more heavy lifting for housekeeping staff. Combined with a fast pace to the work, it's hardly surprising that housekeeping workers consistently list the number of rooms they must clean in a shift as their top issue at the bargaining table.
While I'd certainly like to see more workers unionized to fight for safer workplaces, we must also fight for protections for all workers. Much more needs to be done, for instance, on everything from removing asbestos from workplaces to addressing repetitive strain injuries.
Precarious contract workers, in particular, often find themselves at a double risk for workplace safety. As a ground-breaking series in the Toronto Star published over the past year showed, workers employed through temporary work agencies are often afraid of losing their jobs if they assert their rights on the job and speak out to identify unsafe work conditions.
As well, when temporary workers are injured, the agency they were hired through are held liable, not the workplace where they actually worked. This shields the workplaces from their responsibilities, and cannot be allowed to continue. While Ontario is moving to address this, such legislation is needed across Canada.
This Saturday, we will take a moment to remember those hurt or killed on the job. Monday, we will return to work in their memory to prevent such incidents in the future.