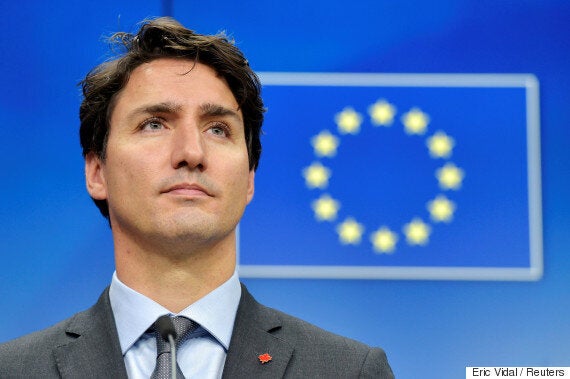 The federal government is ramming ratification of the Comprehensive Economic and Trade Agreement (CETA) through Parliament in a process as undemocratic as the deal itself.
Bill C-30 to implement the trade deal with Europe was brought before Parliament for second reading this week, and is expected to pass by today. Trade committee hearings into the bill, which normally start after second reading, have already begun and are due to wrap up November 29.
That sets the stage for the bill to be passed by Christmas, effectively ratifying CETA with little public consultation. In fact, two days after Prime Minister Justin Trudeau flew to Brussels in October to sign the deal, the committee declared that it would only take input from a list of witnesses that it selected, and would not hear from anyone else -- including the public.
As Angella MacEwen, chief economist for the Canadian Labour Congress said, "This is hardly a shining example of how to govern inclusively, transparently, or progressively."
I couldn't agree more. You might argue that because CETA was discussed three years ago when the former Harper Government brought it forward, we don't need extensive consultations now.
If you thought that, you'd be wrong.
Putting aside for now all the problems with CETA, which we will get to, the world has changed since Harper told Canadians about CETA in 2013.
For one thing, there was the Brexit vote last June, in which the United Kingdom voted to leave the European Union. The pending exit of Canada's largest European trading partner changes the very nature of the deal. How it has changed, exactly, needs to be discussed and debated with business, labour, academia and the public. The question needs to be asked if we even want to be in a trade deal that does not include the U.K.
These are all good questions, and need more discussion than a couple of committee dates crammed in before Christmas with only a select few hand-picked witnesses.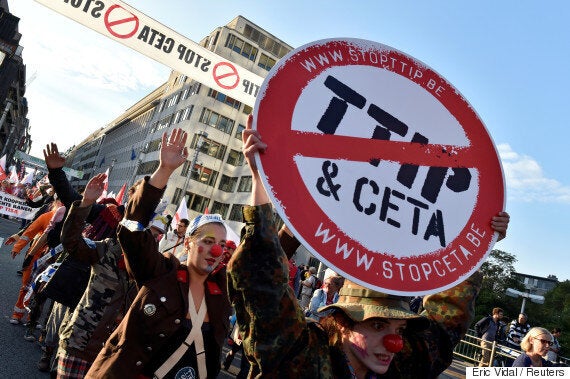 One of the major concerns with CETA, as with the TPP and other trade deals, is its Investor-State Dispute Settlement (ISDS) system. Such systems give corporations the power to sue governments if they pass laws that hurt their profits -- even if those laws are in the public interest.
There was so much concern about this provision that Trade Minister Chrystia Freeland earlier this year used a legal scrubbing of CETA to revise its ISDS provisions, which she said addressed the unease many people had with ISDS.
As Unifor and others have pointed out, however, the changes are largely cosmetic and leave in place the basic threat that corporations could force governments to change laws they don't like. That is a fundamentally undemocratic provision in CETA, and must be debated further. If Freeland or others want to make the case to Canadians that the changes made to ISDS earlier this year substantially change the nature of those provisions, they can do so at public hearings.
There are other concerns with CETA, as well, from the price of medications to the impact on farmers. These worries need to be aired, as well, and debated publicly.
With the election of Donald Trump as president of the United States -- something that seemed inconceivable a month ago, let alone three years ago -- and his America-first policy, the world of trade has changed significantly.
One clear lesson of the Trump election is that working people have had enough of governments who push ahead with policies that only seem to hurt those at the bottom of the economic ladder. In the U.S. they felt like they weren't being heard and supported Trump because they thought he was listening.
By ramming CETA through Parliament with a bare minimum of consultation, Ottawa risks pushing more people into the arms of right-wing ideologues.
We can't let that happen. Trudeau acknowledged over the weekend that trade deals have disproportionately benefited the rich, adding "I think that's wrong."
On that point he is right. To do something about it, we need to step back, consider how the world and CETA have changed over the past three years, and take the time to address the very real concerns Canadians have with this and other trade deals.
Follow HuffPost Canada Blogs on Facebook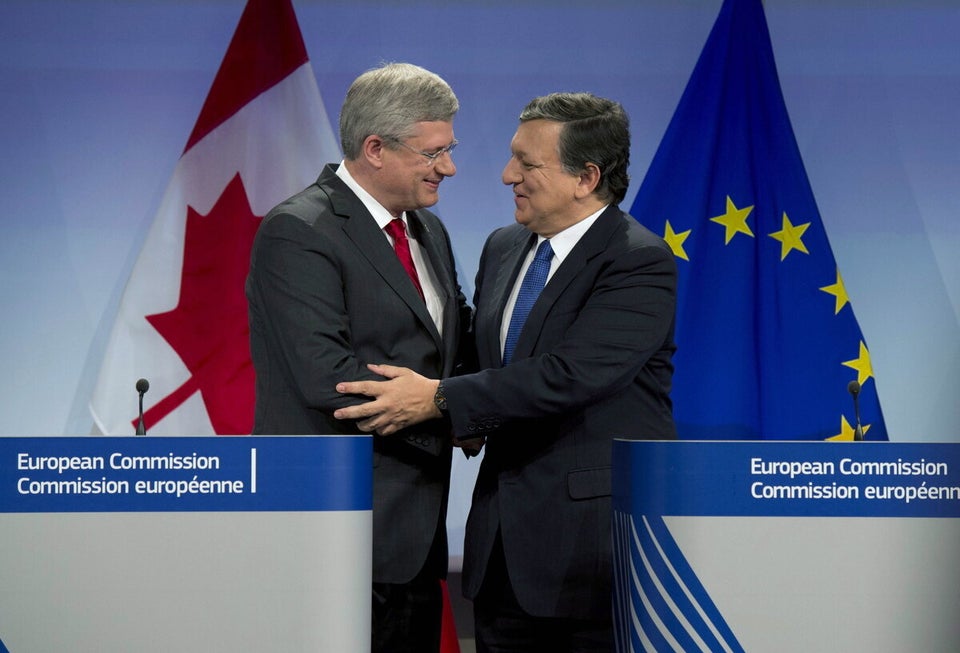 Canada-EU Free Trade Deal: What You Need To Know