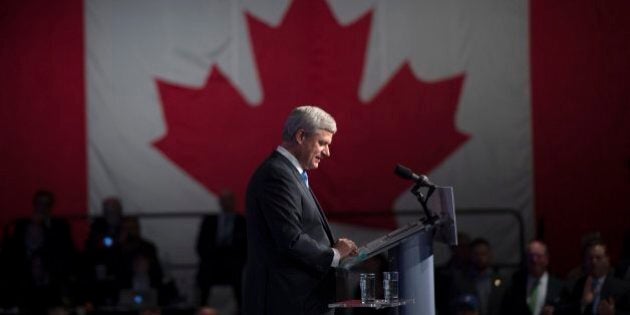 Canada is finally and officially Harper-free. A little over a year after calling Canada's longest election campaign and 10 months after he lost his government, Stephen Harper officially resigned as a Member of Parliament last Friday.
It was a good day for Canada, which now has a government that has begun the process, but is nowhere near done, of reversing the worst of the Harper legacy.
This should be a good day for the Conservative Party, too, which has finally shed an ideologue who concentrated too much power in his office, and whose partisanship made politics in this country much nastier than it needed to be. With Harper gone, you would think the Conservatives could return to providing a reasonable alternative for voters.
If you thought that, you'd be wrong.
Asked last Friday about Harper's legacy, his former top cabinet ministers, still prominent in the Conservative Party and likely to play a strong role in its future, had nothing but glowing words for their former boss.
Here's what Peter MacKay, who is expected to run for the Conservative leadership and held high-profile cabinet posts under Harper, including defence and minister of foreign affairs, had to say: "His mark on the country is indelible, in particular having brought us through a recession and brought us to balance in terms of government financing."
The fact is, Harper ran up massive deficits for most of his time in office, after being handed a $13.8-billion surplus from the previous Liberal government.
Other cronies had equally high praise for Harper. Jason Kenney gushed about Harper's tax cuts while John Baird praised the trade deals negotiated under Harper.
We could go on all day about how Harper's tax cuts for corporations and the rich gutted the social programs and economic development that the rest of us depend on, or how his poorly negotiated trade deals put more power in the hand of corporations at the expense of jobs and a stable future for working Canadians, but the real point here is that these sorts of comments show just how out of touch the Conservative Party has become.
That new government has only begun the work of undoing Harper's most egregious assaults on Canadian values.
Instead of recognizing the opportunity to set a new course for their party after getting rid of Harper -- courtesy of Canadian voters last fall -- top Conservatives are clinging to the failed policies that saw them tossed from power.
Despite all they've lost, from the government to their leader, they still don't get it.
Progressive Canadians, however, do get it. When word went out last Friday that Harper was officially and completely gone, a cheer went up among delegates to Unifor's national convention. Writing for iPolitics, journalist and author Michael Harris described "the bigotry, fear-mongering, divisiveness, scapegoating, and profound anti-democratic impulses that had Canada's entire parliamentary structure tottering" that was the real legacy of Stephen Harper.
We elected a new government last fall to get rid of Harper and his sycophantic cabinet, but that was not enough.
That new government has only begun the work of undoing Harper's most egregious assaults on Canadian values. As Prime Minister Justin Trudeau told Unifor's convention a week ago, his government is repealing Harper's worst labour laws, putting money into union-based apprenticeship training, cut the waiting period for Employment Insurance and signed the International Labour Organization Convention on child labour.
There is much more work to be done. The infrastructure funding is a good start, but that does not meet the need. Support for manufacturing remains woefully inadequate. We still don't have a health accord, and pharmacare remains a vague promise. The destructive trade deals negotiated by Harper remain on the books.
Harper is gone, and good riddance. But too much of his legacy remains, and we must continue to undo the damage his government inflicted on this country.
Follow HuffPost Canada Blogs on Facebook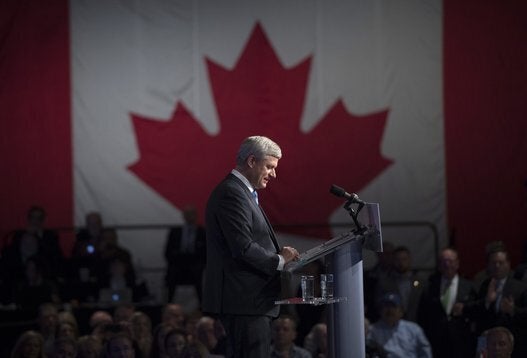 Harper's Legacy: Top Achievements, Failures, According To Poll