This year marks 35 years since the United Nations declared May 3 World Press Freedom Day, a day to celebrate press freedom and to assess the state of press freedom around the world, as well as to defend the media from attacks on their independence and to pay tribute to journalists killed on the job.
At one time, any talk of press freedom meant discussing legal and judicial restrictions on the rights of journalists to do their jobs; there is certainly no shortage of serious challenges on those fronts.
For example, Vice News reporter Ben Makuch is headed to the Supreme Court of Canada over his refusal to comply with a police demand that he hand over his Kik text messages with a source. In Quebec, police admitted to spying on journalists as part of an investigation into labour unions in the province.
Today, however, the threats are often much broader.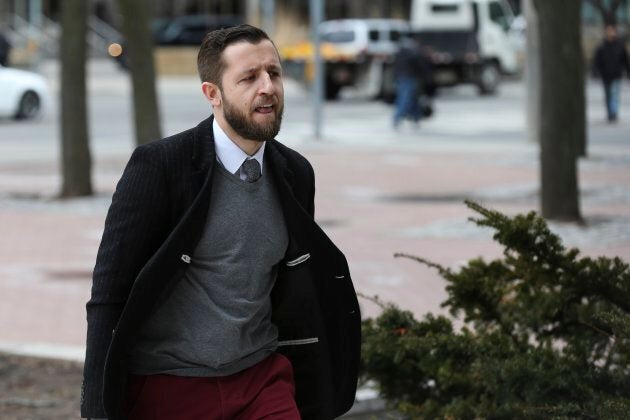 United States President Donald Trump has called out the press as "the enemy of the people," and labelled respected outlets as fake news. Just this week, his White House removed press freedom language from a Justice Department guidebook for U.S. attorneys.
Closer to home, we have seen the rising star of the conservative movement in Canada, Ontario Progressive Conservative Leader, Doug Ford, build much of his brand on attacking the media, calling one reporter a "little bitch" and having described respected journalists doing their job as "pathological liars" on a "witch hunt."
Such attacks on the credibility of journalists from political leaders helps to undermine support for a free press, paving the way for direct attacks on journalism and diminishing public support for the institution as a bulwark of our democracy.
Journalism can also be a dangerous job. Just this week, nine journalists in Kabul, Afghanistan, were killed by a bomber targeting the media. On the same day, a BBC journalist was killed in the eastern Afghanistan province of Khost.
It's up to all of us to support a free and strong media sector
It was the deadliest day for journalists in Afghanistan since the fall of the Taliban, and underlines that the greatest threats to press freedom don't come directly from government or legal restrictions.
The simple fact is that in a very real sense, a free press that does not have the resources to pursue good journalism is just as hampered as it would be by government restrictions.
David Simon, the former Baltimore Sun reporter best known as creator and writer of The Wire, put it best when he pointed out that newsroom cuts have made it impossible for newspapers to cover government as thoroughly as they once did, heralding a potential golden age of corruption for those in authority.
"Oh, to be a state or local official in America over the next 10 to 15 years" he said. "To gambol freely across the wastelands of an American city, as a local politician! It's got to be one of the great dreams in the history of American corruption."
In other words, there's no need to restrict the press through legal measures when their own precarious finances are doing the job handily.
We can't, however, allow our free press to continue to be restricted by the whims of the market, any more than we would allow it to be restricted by law.
It's up to all of us to support a free and strong media sector.
Buy a newspaper. Watch the commercials on TV. And tell your governments you expect them to support good journalism in real and tangible ways, whether that's direct support for journalism or establishing a regulatory regime that helps media outlets remain afloat to continue doing their important work.