Canadians opened their doors a year ago to refugees from Syria.
Bewildered after a long flight, they were handed new winter coats as they arrived at the airport, and across the country Canadians helped them find places to live and to furnish their new homes. Volunteers, including many Unifor members, offered advice on everything from finding a job to using public transit.
It was a great initiative of which all Canadians are rightfully proud. The need was there, and we answered the call.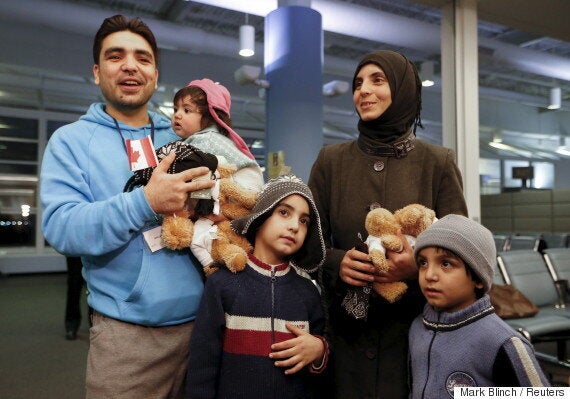 As we prepare to mark International Migrants Day this coming Sunday, many of us -- myself included -- will reflect fondly on how our country responded to the needs of Syrian refugees. I will also be thinking about the ways that Canada can build on the Syrian effort to help others in desperate situations, and maybe even to help prevent people from becoming refugees in the first place.
We have in our midst many newcomers who were forced to flee their homelands, but live in constant fear of being found and forced to return. Their need to escape to this county was just as great as that of the Syrians, and yet that need is often not recognized.
Many migrants come here seeking freedom and opportunity, but end up living largely in hiding for fear they will be sent back while their citizenship status is caught in a long delay. They fear sending their children to school and are often afraid to seek medical help out of a concern that their status situation will be reported to authorities and they will be deported.
No parent should have to live in such conditions while trying to provide for their families.
This kind of isolation leaves such families vulnerable to exploitation from employers and landlords looking to take advantage of this reluctance to speak out. No parent should have to live in such conditions while trying to provide for their families. No children should be denied access to health care and education out of fear of deportation.
There has been some progress, notably in Toronto where the public school board has denied access to schools by immigration officials to question children. This policy change came after children were pulled from class, questioned about the status of their parents, and families deported.
The school board recognized that such actions would discourage some parents from sending their children, often born in Canada, to school out of fear that their status would be discovered. The new policy helps ensure that all children can get the education that kids need and deserve. Likewise, the city of Toronto joined others across Canada in declaring itself a Sanctuary City, giving the city's non-status residents access to city services.
These are positive steps, for sure, but they are local initiatives. When such actions are left to municipalities and school boards, it leads to a patchwork of security across this country, which does little to reduce the risk faced by such families.
Canada must also consider the challenges faced by temporary foreign workers who leave their spouses and children behind to come to Canada in work. Their stay is tied to a specific job, so they live in fear that losing employment will mean both a financial loss and being sent home. The conditions of Canada's temporary foreign worker program, riddled with a lack of standards and enforcement, leaves these workers open to exploitation.
Temporary workers also have limited access to social services while here, and are not eligible to bring their families with them or become full citizens. Some can spend years in Canada working in supposedly temporary contracts that are renewed continuously, and the workers too often spend more time alone in Canada than with their families.
Unifor has long argued that if any person is good enough to work here, they are good enough to stay. In other words, allow them to immigrate with rights and opportunities, given that the work is needed.
Unifor has long argued that if any person is good enough to work here, they are good enough to stay.
Migrants coming to Canada under the temporary foreign workers program or through other means often arrive out of the desperate economic situation of their home countries. Such economic refugees would not come if they could find decent work with a living wage at home. Given the broader crisis in our world, the answer to the crisis is ultimately to fight for a more sustainable world with greater justice, fair trade, human rights and a livable wage for all workers.
We are all richer, both economically and culturally, for the diversity that newcomers bring to this country. As the child of immigrants, I have seen first-hand the deep love and pride for this country among those given the chance to build a new life here.
With the news full of stories this week about the fall of Aleppo, we are all reminded of the war the Syrian refugees are escaping. But with such wars are raging around the globe, each of them is creating more refugees, perhaps the best thing we can do is be advocates of peace.
We need to also remember that the Syrian refugee crisis did not become a major issue that captured the world's attention until three-year-old Alan Kurdi's tiny body washed up on a beach in Turkey. We must not wait until such tragedy occurs again to move us to do the right thing.
The need is all around us.
Follow HuffPost Canada Blogs on Facebook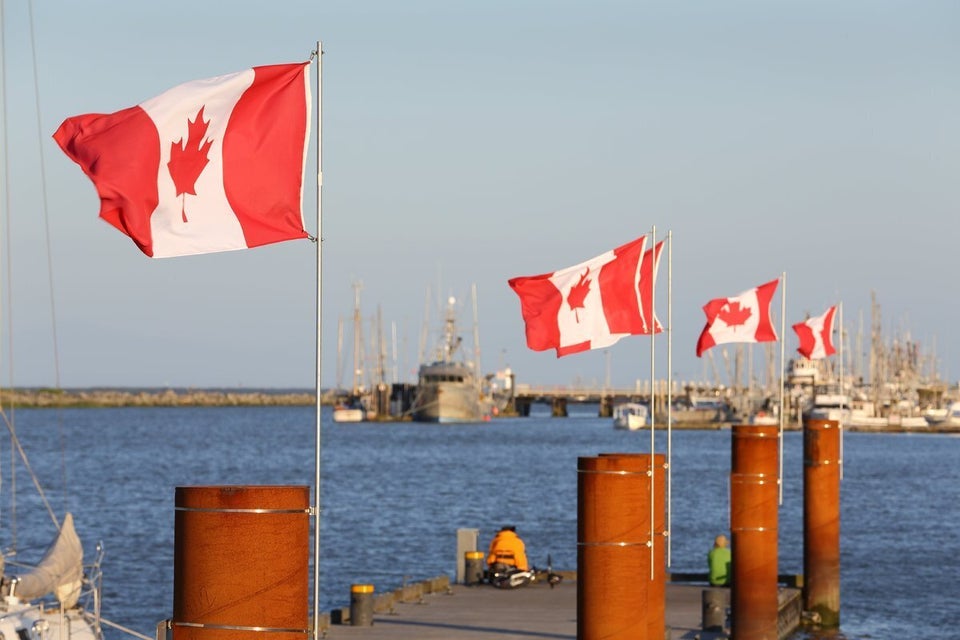 Countries With The Most Immigrants: 24/7 Wall St.