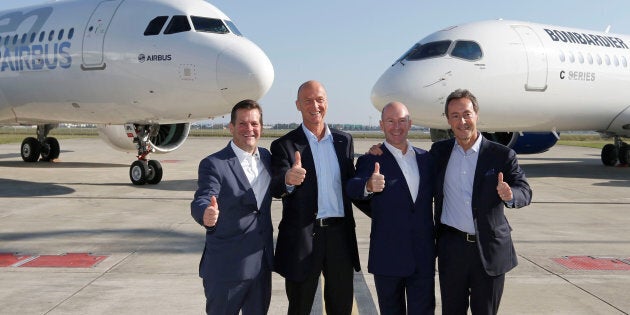 The deal announced early last week that will see European-based Airbus take majority control of Bombardier's C Series airliner leaves me conflicted.
On the one hand, this is a much-needed lifeline for an innovative jet. The deal ensures that while the European aerospace giant Airbus now has control of the program, existing production will remain in Quebec along with the head office for the program.
For the people of Quebec, including Unifor members building engines and other components for the C Series, that is certainly good news.
It is also good news for taxpayers who had invested in making sure the airliner made it to market. Bringing a new aircraft to market takes many years and a lot of money, particularly if it involves a lot of new technology — as the C Series does.
The companies taking on such a challenge, however, see no revenue until the aircraft goes into production, and often there are no profits from the new product for some time after that.
Governments around the world recognize this. They also recognize that the sector creates good jobs and cutting edge technology — and for that reason governments around the world choose to invest in aerospace.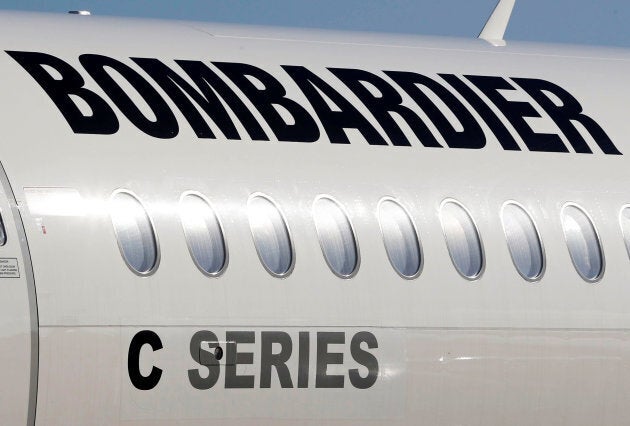 European governments do this with Airbus. Brazil does this with Embraer. The United States does this with Boeing. Russia and China do it with Sukhoi and COMAC. This is the playing field. If Canada wants to have a healthy aerospace sector, all levels of government must be involved.
The payoff is good jobs across Canada and a steady supply chain making high-tech parts for aircraft that are sold and flown around the world.
Which brings me to the part about the Airbus deal that makes me uneasy.
As much as this deal, which will see Airbus take 50.01 per cent of the C Series, brings stability to the program, it also represents yet another instance of a great, high-tech Canadian treasure leaving the country.
Aircraft is an aerospace industry innovation
Consider what the C Series represents, and the big step forward it marks for the aerospace industry.
Its innovative Pratt & Whitney engines, made by Unifor members, use about 20 per cent less fuel than comparable engines.
Using less fuel is a big part of why carbon dioxide output by the C Series is reduced by about 90,000 tons a year — about as much carbon dioxideas a Boeing 747 would put out by flying 118 days nonstop.
With global warming contributing to destructive storms around the world, that kind of environmental advancement is exactly what is needed right now.
There are other innovations as well. A unique seat design not only offers more space and legroom for passengers, but also weighs less. The "whisper jet" design of the fuselage cuts the noise of the jet by half, which is a benefit for anyone living or working near an airport, and its cockpit "designed by pilots for pilots" puts all the information they need to fly the jet before them at a glance.
Canada can rightfully be proud that our country has brought such innovation to the world.
My concern is that because of the Airbus deal, Canada is once again letting incredible aerospace technology slip through our fingers and out of the country.
My concern is that because of the Airbus deal, Canada is once again letting incredible aerospace technology slip through our fingers and out of the country.
It's not the first time. The Avro Arrow was also let go, its prototypes sunk to the bottom of Lake Ontario. Our iconic Canadarm, which flew 90 missions with NASA over 30 years, is slipping into American hands.
When the U.S. Department of Commerce slapped preliminary duties of nearly 300 per cent on the C Series over the last few weeks, it thought it had dealt a severe blow to Canada's foray into the single-aisle airliner market.
Instead, it pushed Bombardier into a partnership that makes it an even stronger force in the global aerospace market. Such a development is good for the company and for the Canadian aerospace sector as a whole.
As a union leader whose members will benefit from the stability that partnership will offer, it's hard to be too critical. Having to once again give up control of innovative technology, however, is an awfully high price to pay.