This International Women's Day, I'm drawing energy from the subversive cross-stitch movement. It's an energy fuelled by my eternal pottymouth and love for all things cheeky.
Could there possibly be a better way to channel my inner rage than a pretty pattern of embroidered expletives?
I'm clearly not alone. These cross-stitched patterns have activated a strong fanbase of women — women who sit in the C-suite by day and break out the needle and thread by night. I'd love to know: what is the secret power of subversive cross-stitch? What can this artsy-folksy craft teach us about the state of the women's movement today?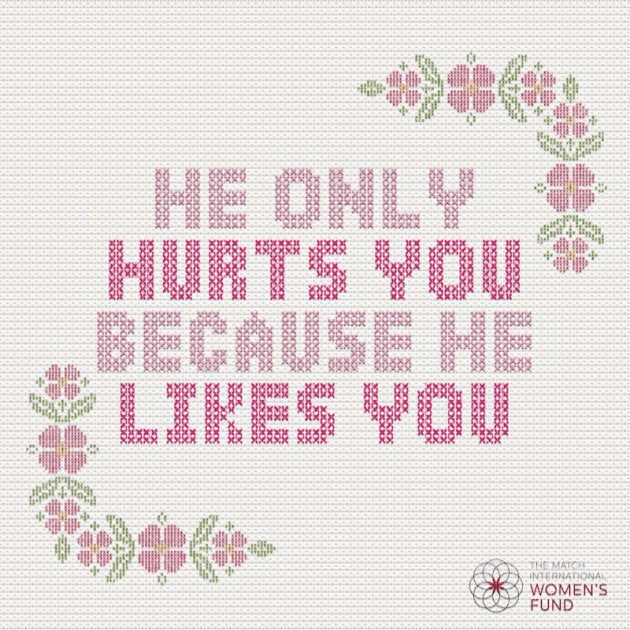 I'm a lifelong feminist, trained from the womb to run fast, work hard and go after my wildest dreams. But, it turns out, that's not the only training I received. When I recently told my own daughter that a certain boy teases her because he likes her, I realized the extent of the patriarchy that lies within.
Do I really believe that boys can do whatever they like to girls? Hell no. But I learned this somewhere. I learned it so deeply that years of activism haven't unlearned it.
I shouldn't be surprised. Like cross-stitching, the oppression of women follows a pattern — one that starts at home. Its multiple threads are stitched into our psyches from a very young age. We hear that "boys will be boys" and that "men have needs." We are told that we could be pretty if only we tried harder, or that we're being "too sensitive" when men bruise or break our bodies or our spirits.
With subversive cross-stitch, women are literally creating new patterns.
This is bullshit. The worst kind.
With subversive cross-stitch, women are literally creating new patterns. This is the work that must be done if we ever hope to see equality for women and girls in our lifetime. And while subversive cross-stitch might be a newer phenomenon, the DIY (do-it-yourself) element of women's movements is not.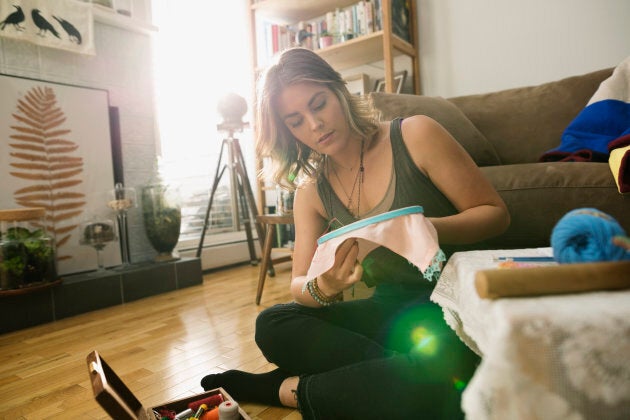 Subversive cross-stitch is just that — a Trojan horse. Women are using the disguise of "feminine" handicrafts to shatter long-held gender norms. And it's brilliant.
This International Women's Day — the biggest day of the year at The MATCH International Women's Fund — we're taking subversive cross-stitch to the next level. Our #RestingStitchFace campaign takes those pernicious phrases ("He only hurts you because he likes you," or "She has resting bitch face") and exposes them for what they are: attitudes and assumptions that are taught, learned, passed down from one generation to the next. They are harmful and they are dangerous.
In this moment when women's movements are coming together, rising up and naming names like never before, we must not forget to examine what we have inherited and what we choose to keep.
Women are, indeed, smashing the patriarchy, one cross-stitch at a time. And this pottymouth couldn't be more $@!# pleased.