Bill Coon
When we try to figure out who and what to go see at jazz festivals, what did we do before the Internet?
I guess you could have chosen to see a group based on being familiar with some of their members, or maybe you heard an artist's latest release on the CBC. But what about musicians you'd never heard of before? All you had in that case was the descriptive blurbs offered up in the festival program.
Using these adjective-laden mini treatises certainly wasn't a scientific method for planning a night out, but it was usually more reliable than the weatherman on your local AM radio station.
Twenty years ago it seemed like there were fewer ways you could describe a band that was appearing at a jazz festival. You had your straight-ahead (bebop) and big bands, your avant-garde groups and maybe some free jazz. Then you had the funk, soul, blues and R&B, and perhaps a little New Orleans vibe. Maybe throw in some world beat for good measure. Oh, and lets not forget fusion (Uzeb anyone?)!
I'm sure I'm using a little selective memory but it all seemed so much simpler then.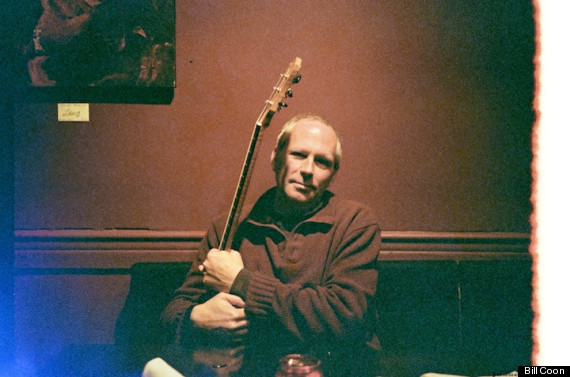 Bill Coon plays more than once during the festival but I highly recommend checking out his trio appearance at Canada Place.
The thing is that jazz festivals - and music festivals of all nomenclatures - present a great opportunity to check out something new and push your own musical boundaries. There's just one problem: when I read the descriptions of unfamiliar groups that I might consider going to see I'm often left thinking, "Gee... that sounds delightful but I think I'll stay home and iron my socks." It's kind of comparable to wine tasting notes, "The nose has hints of kerosene, while the body is robust with leather, sausage, top soil, sawdust, and a hint of fruit to finish." Delicious.
Fortunately, we have the Internet now so everything is cool. You know what I'm talking about. We have the luxury of being able to look everything and everyone up online and to instantly check out their work to see if perhaps it might be to our liking. I will freely admit to reading a description of a band, thinking they sound like they might be totally ridiculous, but then doing a complete 180 after seeing them on YouTube or some other online source.
Anyway this is getting a bit long winded so while "nostalgia isn't what it used to be," some things never go out of style including JC's Jazz Fest Picks.
See you when I see you.
Thursday, June 27
Cory Weeds Quartet with special guest Thomas Marriott "Inspirations"
Friday, June 28
Saturday, June 29
Peter Van Huffel's GORILLA MASK
Sunday, June 30
Monday, July 1
---
Visit www.jessecahill.com for daily Jazz Fest updates.