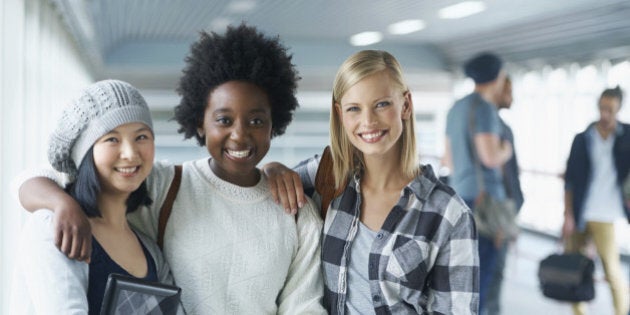 That title may be a little deceiving so I'll elaborate on it for a bit and then maybe you'll understand where I'm coming from and how common it is in this day and age.
So far, for myself personally I've embraced such a wonderful and exciting year, but I've recently lost a good old college buddy in a tragic car accident, and a year before that I lost a really close friend from the same college. In the news, theirs now Anton Yelchin (Star Trek) actor as well who also died in a tragic accident with an automobile, and of course the awful and worst shooting in American history in Orlando.
I'm sitting here writing this and I'm trying to wrap my head around it all because it's so hard to believe that 1. Evil does exist on earth, 2. I've seen so many young adults in their early 20s leave this earth without being able to find what they truly wanted in life. It's a very emotional time for me right now because I'm naturally a sensitive guy so when I hear of this kinda stuff I don't take it lightly.
A good friend of mine recently posted on Facebook that he was sorry that he couldn't take his friendship seriously with the friend that is now deceased and he feels ashamed for taking the friendship for granted and not checking in with him from time to time. I think that's something we all should recognize because it's so important not only with keeping the relationship fresh but just to keep that relationship strong and healthy. Just that one phone call or visit could save someone's life, take him/her out of a bad state of mind, cheer someone up, or just put a smile on their face.
I don't know if it's just me but the age of 27/28 is kind of a scary age for me. I lost Tyler (best friend from Toronto Film School), my brother lost another friend named Tyler at that same age, countless famous musicians (Jimi Hendrix, Janis Joplin, Jim Morrison,) Anton Yelchin and a few others I know as well but can't name. I don't want to freak anyone out if there 26 right now but it's just something that has been on my mind since it started happening around me.
What I want to know is why that is such a common age to pass on at. Is it because from ages 20 to 25 are the hardest years of early adulthood? Is it because some of us just don't know how to deal with our depression? Are we to stressed with life and how fast the world's moving? Or is it just because God has a reason for everything?
I seem to believe that's the right answer but I couldn't imagine the real feelings of the ones who have lost a loved one too young. My heart goes out to the parents of my good friends Ben Leung and Tyler O'Reilly, the parents of all the victims involved in the Orlando shooting, and everyone who has been deeply affected by a loved one leaving this earth at a young age still full of so much wonder.
I think we all have to take this in and begin to live life in the fullest way possible. We all have to take a break from the stress of it all and go on a trip once a month. Let's not worry so much about the little things like bills, work, etc. and make sure to call a loved one or an old college buddy from time to time and just shoot the sh*t. As a matter of fact I'm going to right now...