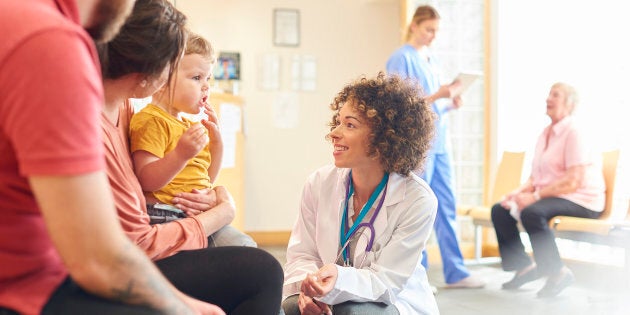 There's a fire at the hospital — is assistance needed?
The text appeared minutes into my vacation, after working a particularly busy summer in our local rural hospital's emergency department. Fire? Smoke, perhaps. A code red is not a rare occurrence in a hospital — it's probably nothing.
Within minutes, though, my phone lit up with another notification. I tapped it to find a Blair Witch-style video of my hospital, surrounded by emergency vehicles, its roof alight with licking flames and billowing black smoke.
What occurred next was a well-executed evacuation by hospital staff, patients and visitors who worked together to protect one another and prevent the sick from getting sicker. Nurses loaded the most critical patients into ambulances and provided care until they were delivered to the welcoming embrace of neighbouring hospitals, despite their already-crowded halls. Doctors helped a brave woman welcome her baby into the world — in the hospital parking lot. Fire crews worked tirelessly into the night.
The next morning, a "CLOSED" notice hung at the hospital; black bags covered signs in town that typically directed patients to its doors. But emergencies don't wait. Wounds continue to bleed and asthmatic airways continue to restrict breathing — inconvenient ER closure be damned. A man having a heart attack arrived at the emergency department mere hours after its closure. The impact of an ER closure in a rural community has far-reaching implications. It can mean the difference between life and death.
As a doctor practicing in a rural setting, I've also learned that our community has a fierce dedication to, and trust in, their doctors and local health services. So, it didn't surprise me when, in the absence of a hospital, patients began to arrive at our walk-in clinic seeking the care to which they were accustomed in our ER. Lacking the proper infrastructure to provide appropriate care, I felt helpless and had to turn my patients away, directing them to the next closest hospital. Our patients were frustrated, as were our doctors.
Now, our small community of 20,000 has rallied for us in the past. When closures threatened, residents fought and fundraised to keep it open. So, just as our community backed us, we took the opportunity to step up for them. We had the expertise, we just needed some equipment and supplies, and a space to deliver our services. But setting up a makeshift emergency room on short notice was uncharted territory.
Under the help of Stephen Gray, our CEO, we petitioned the Ministry of Health and our hospital corporation, Lakeridge Health. We found inspiration from innovative clinics that provide enhanced services in cities with fully functioning hospitals. What treatments did we typically provide in the ER that could be safely and effectively provided out of hospital? Where would our patients seek care, and how could we, as health-care practitioners, adapt or relocate to meet their needs?
As emergency departments get busier and health-care costs rise, we should all explore opportunities to reduce wait times and provide more cost-effective care outside of traditional hospital settings.
Our walk-in clinic could be overhauled, with extended daytime hours to provide much of this care. Higher-risk patients or those requiring after-hours services would need to visit neighbouring hospitals — we negotiated agreements for our doctors to help out during their busiest times.
The result has been extraordinary. Our hospital doors remain closed, and are likely to until summer 2018, but patients can now access many of the same services they did before, at our enhanced urgent-care clinic. Spaces that previously housed physician offices underwent minor renovations and now host stretchers, equipment and supplies that previously resided in our emergency department.
Access to services, such as X-rays, has been extended, bedside ultrasound is utilized where possible and we're exploring point-of-care lab testing. For 12 hours a day, an emergency-trained physician and nurse can assess patients, cast broken limbs, suture bleeding wounds, and administer fluids and medications to treat a host of conditions. It's ER lite.
Patients are already accessing these services. On a recent shift, I sutured, stapled, cared for a mild asthma flare, and treated a teenager in anaphylaxis with potentially life-saving epinephrine.
It took 46 days to open our enhanced clinic. Although that timeline may seem remarkable, every day we were tied up in red tape was a day where my patients were without these services. The Ministry of Health and our hospitals need to learn from this experience. Emergency action plans should be developed for unforeseen interruptions to health care in rural settings; a community's existing resources should be leveraged to expediently reinstate as much care as possible.
We need to take periodic stock of our rural workforce supply and their care demands. We must invest in training rural physicians who work in and out of emergency departments. For communities without a hospital, thinking outside the box about out-of-hospital care could improve access to care, as well as quality. Finally, as emergency departments get busier and health-care costs rise, we should all explore opportunities to reduce wait times and provide more cost-effective care outside of traditional hospital settings.
This story highlights what can be accomplished if we work together with a singular goal, and focus on what should always be our endgame in healthcare: doing what's best for the patient.
As Canadians, we should continue to pride ourselves in our ability to provide universal healthcare — hospital or no hospital.