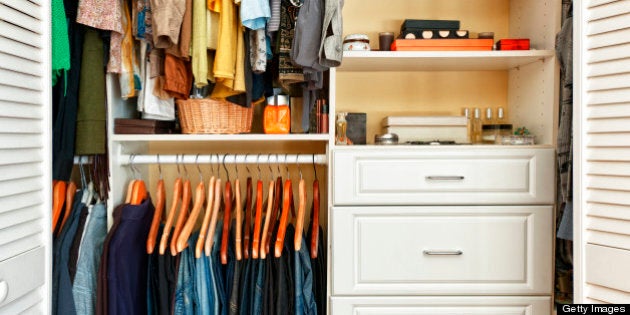 Think of your home as an extension of your body. Do you want to be fit? You have to work out. Do you want to have a streamlined and organized life? You have to do a "stuff workout" on a regular basis. I wish there was a magic bullet. Believe me. But I can't think of many more things more fulfilling than knowing where everything is and knowing that everything you have is something you want and need. And P.S., IKEA did a survey of customers in which 31 per cent reported they were more satisfied after clearing out their closets than they were after sex. Oh yeah.
1. Make your bed every day: This means soon as you get up. A freshly made bed is less of a magnet for discarded jeans, handbags, belts and piles of magazines and newspapers. Think of it like brushing your teeth, you wouldn't leave home without doing it.
2. Put clean garbage bags at the bottom of the garbage can: Bagging and taking out the trash is never fun, but it's a dirty job that somebody has to do. This simple trick removes two or steps from the process. When the garbage is full, just tie the bag, pull it out and pull up a clean one -- all in one go. Admit it, this is genius.
3. Stop junk mail before it gets to your front door: Each year, about 100 million households receive 16.6 billion catalogues -- Direct Mail Association. The average American gets 49,060 pieces of mail in a lifetime, one third of it is junk mail. Sign up for a service that stops unwanted brochures, catalogues and other unsolicited mail from coming to your door and save a couple of trees in the process. There is absolutely no excuse.
4. Create a "life surgery" board and get rid of the junk drawer. Think of it this way, if it's junk, why are you keeping it? Instead, keep a drawer with things you need. Use dividers to make compartments for items like scissors; hair elastics; mints; tape and band aids.
5. Hang a bulletin board to post and keep track of events, happenings and issues. Tack items like concert or theatre tickets, wedding invitations and receipts for items you want to return to the store. Think of it as a revolving inbox.
6. Deal with the garage/attic/basement clutter issues once and for all: Do one area at a time and make the time. Schedule two weekends in a row (winter is optimal so you don't feel like you are missing all the nice weather). It doesn't sound as fun as watching a movie marathon with a giant bowl of popcorn, but it can be way more satisfying than worrying about it for years. Enlist the family, if you need help do a trade with a friend or relative. You will truly enjoy your leisure time (and deserve it) when your mind and attic are clear! To maintain a clutter free existence: try to schedule two weekends in a row every year to deal with the clutter that builds up.
7. Get your documents in order: Make sure wills, living wills, birth certificates and all vital documents are in a safety deposit box. At a time of crisis, having your paperwork all sorted will make all the difference. I would hate to say I told you so.
8. The hook is an invaluable organizational tool: Put them inside of the closet to hang clothes that are worn but not dirty. Put them near your front door to hang keys, near the washing machine to hang wet clothes, towels etc. so you don't mildew up the hamper. LOVE the hook!
9. Invest in a uniform system of hangers for your closet: Duh! It works. You will love how much easier it can be to find something to wear.
10. Get rid of the guilt: I know those pants cost $300 but the tags are still on and they are two sizes too small. It lowers your self-esteem if you look at clothing that doesn't look good. It feels bad knowing that you know you have things in your house that are unused, used to fit, were expensive so you should keep them. Get rid of the guilt and then get rid of them by donating, recycling or tossing. Hallelujah!
11. Go with white: Buy housewares in plain, pure white. No patterns or decorations. This means all paper goods like toilet paper, tissues, paper towels, napkins, and dishtowels. I swear by only white for bath and hand towels and bed linen. It is a clean look and doesn't distract the eye. So fresh.
12. Be media friendly: Get rid of all the audio cassettes and VHS tapes you have been holding on to. Be honest, you don't even own players for them anymore. Also get rid of all the DVD and CD towers. They make you look like you are in your college dorm. Get the media books and put your extensive music collection in the sleeves and recycle all the jewel boxes. No more losing the jewel case, scratching the DVD and having piles and piles gathering dust on top of your stereo and TV. If you want to travel with CDs get a small case and keep them in these and replace when you are done. Keep all the remotes in basket or tray on top of the media centre or on the coffee table. Remind husband daily where they live.
13. Know your hourly wage: Even if you get paid an annual salary, knowing your hourly after tax wage could change the way you think about your spending. Consider this: If you earn $50,000 per year and work an average eight hour work day, you earn approximately $24/hour before taxes. If you pay 30 per cent of your income in taxes, you walk away with about $16/hour. You might still want your morning latte but maybe not that new handbag that's on sale. That way you'll know how much of your day you need to work to pay for it. To determine this number for yourself, figure out how many hours you work in an average week. Multiply that figure by 52, the total number of weeks in one year. Then take your yearly salary and divide it by the number you just calculated. This will tell you how much you make per hour over the course of a year. Terribly eye opening.
Produced by Paperny Entertainment, "Consumed" season two airs Saturdays at 5 p.m. ET/2 p.m. PT beginning June 1st on HGTV Canada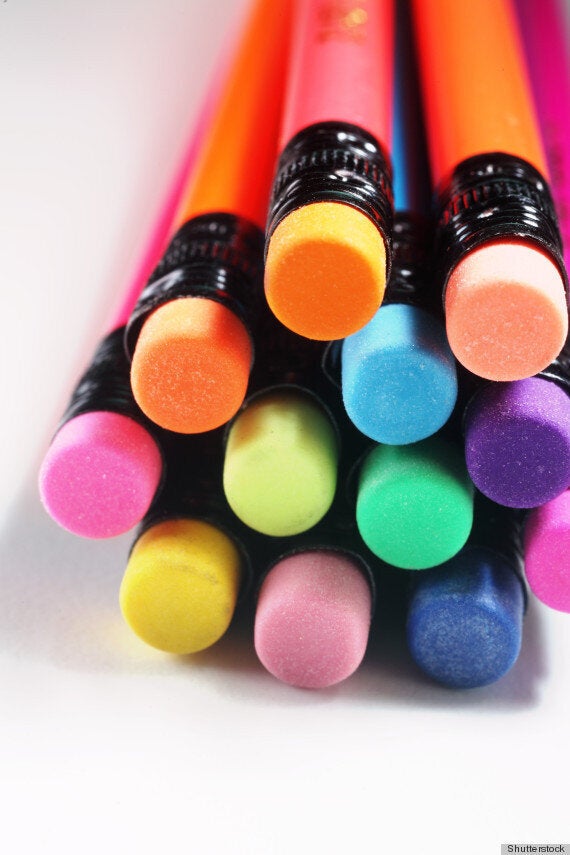 The Best Cleaning & Organizing Tips