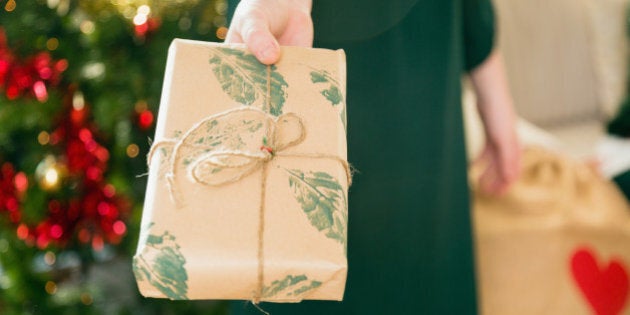 The holidays are a notoriously wasteful time of year with an estimated 300,000 additional tonnes of garbage created by Canadians between mid November and New Years' Day. With an excess of gift wrap, consumer packaging, and food waste, that's not hard to believe. Here are five ways you can give the gift of green this holiday season:
1. Upcycle & DIY: Upcycled items transformed from otherwise unwanted materials make great one-of-a-kind gifts that keep waste out of the landfill.
Get crafty with items you have around the house, check in with local businesses who might have materials to spare (ex. fabric scraps or empty glass jars). Many cities even have an online community of people looking to get rid of unwanted items brimming with potential.
If you're not the creative type, support local upcycling initiatives turning waste into items that are equally beautiful and practical. In Victoria, Island Java Bag has partnered with Oughtred Coffee & Tea to turn burlap and foil bags into sturdy and versatile totes, purses, and growler carriers. Another local company, WildPlay Element Parks is turning retired gear into upcycled dog leashes and donating profits to conservation projects.
2. Cut back on packaging: A huge amount of the waste we create around the holidays is from packaging and wrapping paper made up of hard-to-recycle materials such as cellophane, foil bags, and Styrofoam. Keep waste out of the landfill by choosing gifts with minimal packaging, and wrapping them in old newspaper or recyclable gift wrap (I promise it's just as much fun to tear open on Christmas morning). You can even use a scarf or blanket to give a gift within a gift (check out Furoshiki, the Japanese tradition of wrapping gifts items or even groceries with origami-like techniques).
3. Shop local: Choosing locally-owned businesses helps to create vibrant and walkable communities which reduce vehicle use and pollution! Not only are these companies owned by your friends, family, and neighbours, but when you choose local, a much greater portion of the money spent stays close to home, helping to build a strong local economy.
4. Create a Memory: An abundance of research shows us that experiences bring people more happiness than possessions, so give your loved ones a memory this holiday season. Take your friend out for hot chocolate and a tour of your neighbourhood's Christmas lights, give your parents a night out with a gift certificate to a local restaurant, or give someone some much needed alone time with a yoga-pass or spa services. Here are some more ideas on how to create memories, not garbage.
5. Donate to conservation: For the person who has EVERYTHING (we all have one on our list this year), make a donation under their name to one of many non-profits who are working to conserve the natural environment.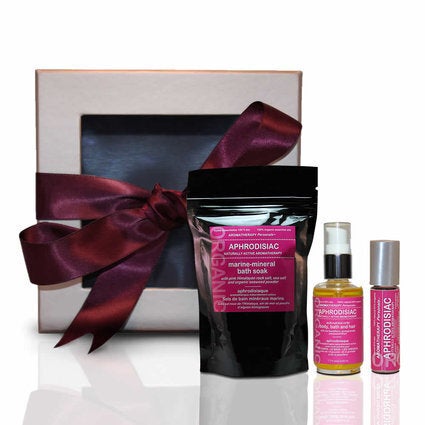 15 Green Gifts For The Holidays