Singer/actor Demi Lovato has been extremely transparent about her struggles with her mental health and addiction growing up and into her adult years. She has said that she has the support of her family, friends and fans to help her maintain her sobriety and manage her mental illness; however, even with this support and extensive financial means, her addiction remains an ongoing challenge that most recently led to her reported overdose on heroin.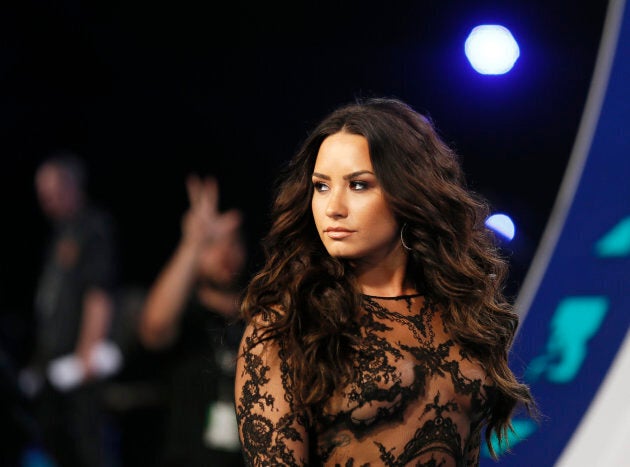 Thankfully she survived, but this incident is a stark reminder for parents about the personal demons their own teens may be facing.
This high-profile overdose is incredibly sad, but it is also a good opportunity to talk to your teen about drugs, addiction and mental illness. Let them know you are always there to hear them out and listen to their challenges without judgement. And you need to truly be available to them — make time and space for these conversations.
These talks need to be frank, open and real to be effective. Empathize with your teen about how hard it is to grow up in such a complicated time and cite relevant examples to show that this is more than just lip service. Show them that you are there for them completely and authentically.
Help them understand that it's best to instead focus on themselves and address the specific issues they are facing.
For anyone who looked up to Lovato as a role model, this relapse can be shocking, confusing and distressing. If she can't overcome her addiction with access to excellent care, what happens to me? How can I possibly manage with less support and wealth to help me in my journey to wellness? These are all fair points you need to discuss with your teen. The key is to remind them that everyone's situation is unique, and while some people may have more resources, their brains, bodies and circumstances are very different, so it's an unfair comparison. Help them understand that it's best to instead focus on themselves and address the specific issues they are facing.
I believe that many addictions begin as self-medication. Young people struggle with mental illness — eating disorders, anxiety and depression. They cannot easily get the help they need. It takes months and months on a wait list to see a psychiatrist in Canada. Psychologists in private practice are — unlike psychiatrists — not covered by our universal health care plan. So, what do young people do to manage their mental health challenges? They escape with drugs and alcohol.
Drug addiction is particularly dangerous in this age of fentanyl, when the risks of dying from a single dose have increased. Yet people continue doing drugs despite the risk. While it seems irrational to those who are not facing addiction themselves, people who are addicted have brains that are addicted and tell them to do unwise things.
They often do not have the capacity to make well-reasoned choices. So the knowledge or fear of these risks isn't enough to keep them safe. Open dialogue with your teen, and letting them know they can call you to come help them ANY TIME they are in a tough spot, are your best protection against them falling into addiction.
Have you been affected personally by this or another issue? Share your story on HuffPost Canada blogs. We feature the best of Canadian opinion and perspectives. Find out how to contribute here.