Famed right-wing intellectual Dinesh D'Souza once quipped that the easiest way to understand the difference between libertarians and conservatives was that only the former would be comfortable with a pornography-based economy. A conservative himself, D'Souza's point was that the market should never provide our sole standard of right and wrong; something can be very good for business yet still ugly and immoral.
That's basically my view of unpaid internships, corporate Canada's common-yet-controversial practice of offering young people brief stints of high-status work for zero status pay that's only now beginning to spark national debate.
Following a recent string of much-publicized internship crackdowns by the Ontario government against some of this country's top magazines, the Canadian Press suggested the tradition may be on its "death bed."
Since so much of the case for and against internships is bound up in personal experience, I may as well share my story.
In the winter of 2011, shortly after I left university, I spent a couple months in an unpaid internship at one of Vancouver's free daily newspapers (I won't name names, but there are only two possibilities).
Whilst there, I worked as a reporter. There was no ambiguity about this. I went places and observed things and wrote stories and they were published the next morning. I did the exact same work as the paper's other three reporters -- except I didn't get money.
I got the gig because one of my friends held the internship prior, and the guy in charge of hiring interns liked word-of-mouth endorsements. So when I left I offered a word-of-mouth endorsement for another friend, and when he left he endorsed someone else, and through this little daisy chain my social clique was able to hog five internships in a row.
By around intern three, it became clear that the paper had worked out a clever little racket in which they could permanently retain an unpaid, full-time employee so long as said employee was designated an "intern," and rotated every three months or so. And since all my friends were former editors from the same campus newspaper, we all got picked because we already knew how to be a reporter, and required little training or hand-holding. Contrary to the popular cliché that internships exist to give under-qualified young people a taste of professional life above their pay grade, the internship experience of J.J. and friends was working full-time at precisely our pay grade, just without... well, pay.
It should go without saying that none of us work at that paper today. None of us are even reporters.
Assuming my gang's experience was in any way typical -- and based on the endless blog essays of other 20-somethings, it certainly appears to be -- we can fairly easily demolish the claims of intern apologists like Andrew Coyne at the National Post. Coyne is one of those people eager to repeat the truism that while interns rarely make a living, they do earn plenty of "pay in experience." And experience is the currency that buys long-term employment. But like all currencies it can be devalued through inflation.
Today's educated youths live lives defined by inflation. From a young age, we've been over-praised and over-pressured, and subjected to a sort of "expectations inflation," wherein the pursuit of high status work is emphasized over that which we're actually good at, or which anyone needs.
This, in turn, fosters educational inflation, in which way more people go to university than really should. Which begets tuition inflation, care of supply and demand. Overburdened instructors then award inflated grades, and the result is a staggeringly expensive degree that's distressingly easy to earn -- "the new high school diploma," as the popular millennial folk-saying goes.
Degree inflation then prompts rising youth demand for internships to gain workplace "experience" to top-off their resumes in the eyes of employers unmoved by their overproduced BAs. And employers are happy to play along. To a point.
Here's another anecdote from my internship adventure. While I was there, a vacancy opened for one of the paid reporter spots. A former intern applied (not for the first time) but didn't get it (ditto); management poached a reporter from a competitor paper instead.
The logic was obvious: experience mattered, but real experience -- not intern experience. The unemployment paradox Coyne cites as the cycle internships are supposed to break -- "can't get a job because they don't have experience, can't get experience because they don't have a job" -- lives on, through the fresh phenomena of "experience inflation."
Should unpaid internships be illegal? Well, some time ago I recall society came to an agreement that unpaid labor was not something we were interested in, and I think it's not unreasonable to stick with that conclusion barring any persuasive new arguments to the contrary.
CEO cries that they can't "afford" to pay even minimum wage to full-time employees helping run their businesses don't meet that criteria. Such logic merely puts internships in the dubious company of tipping -- a backdoor way to subsidize a flawed business model by inventing a social convention to make it someone else's problem.
Robyn Urback wrote an excellent column the other day, also in the National Post, outlining the toll internships take on our economy in general. Among other things, she noted that unpaid labor keeps young people poor, and thus unable to participate in economically useful activities like having children and buying property, while simultaneously encouraging them to develop useless skills to chase jobs for which there is little market demand. I think here of my friend David, one of the many interns of the aforementioned paper, who recently decided to abandon his pursuit of journalism in favor of computer programming.
Assuming one defines capitalism simply as an economic system based around "mutually consensual transactions," there's really no capitalist case to make against internships per se, since, as the apologists note, no one's putting any guns to any heads. But in the sense capitalism's also a system designed to incentivize activities which generate economic growth and prosperity, neither is there a strong capitalist case to be made in favor.
Canada became one of the richest, most comfortably middle-class countries on earth by employing a simple economic model in which individuals were given paid jobs based on their ability to meet the expectations of their employers, with those employers, in turn, making their money based on their ability to produce goods and services the public wanted.
How about we go back to that?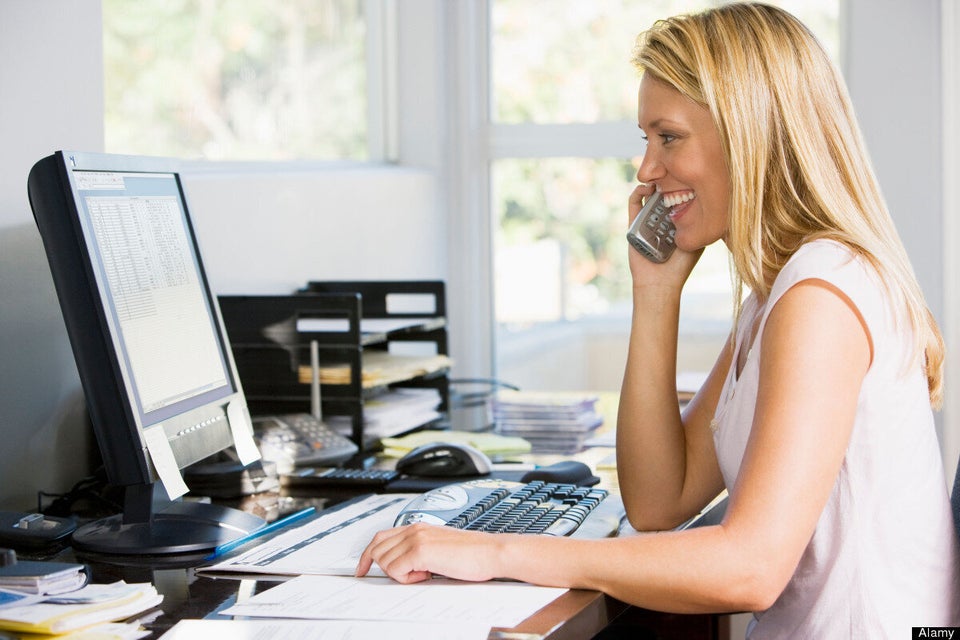 9 Tips For Ending Your Internship On A Positive Note