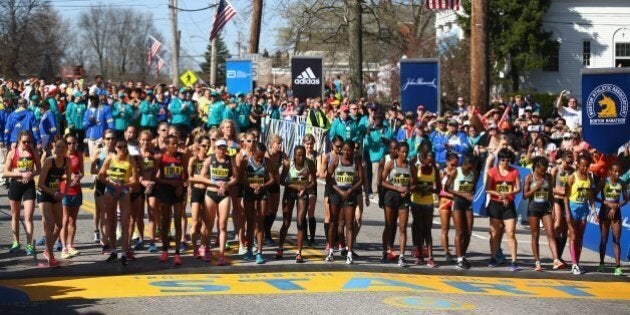 The Boston Marathon has always been one of the most prestigious of the major marathons since it began, April 19, 1897. This year, runners from all over the world stepped their way along the same winding, 42.2km course the marathon has followed for many decades.
Race day April 18 was filled with powerful memories because of bombings at the finish line three years ago. This year, security was extensive with police from several towns and the National Guard patrolling the course.
Spirits were high and the energy was thick for the 30,000 runners. One of them was Caitlin McKay, whom I caught up with.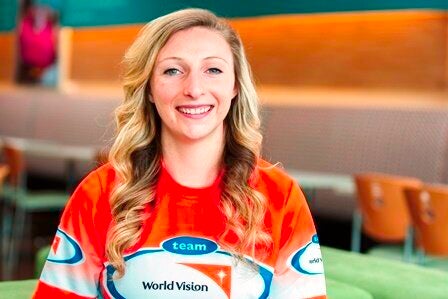 Joan: The Boston marathon is the BIG one! How much of a challenge did you expect this to be?
Caitlin: To tell the truth, I didn't really think about the challenge of Boston until I was running it! Then I realized what they meant by Heartbreak Hill, which should really be renamed to Heartbreak Hills (plural). It's a notorious part of the race, right towards the end of the course.
I remember running up this very steep hill and feeling relieved. I asked one of the volunteers at a water station about 100 metres past the crest if that was Heartbreak Hill, she gave me a look of sympathy and replied, "You're just at the bottom of it."
Joan: What was your motivation to do this? Was it a personal goal or to raise money and awareness for World Vision?
Caitlin: Honestly, for me, qualifying for Boston was a huge milestone so I didn't feel I had anything left to prove to myself. So that left it open for me to focus on raising money to help others.
Joan: Why did you choose to focus the money you raised towards World Vision's water projects?
Caitlin: World Vision is an organization known for its amazing work with children in developing countries, and as someone who works there, I'm really impressed with the work they are doing in water. We know that water is essential to life, and it is a cause that is important to me.
Clean water projects are also a focus of Team World Vision, which I am part of. This is a running program that helps train people through supportive groups and provides a common goal for us to run, for clean water for kids.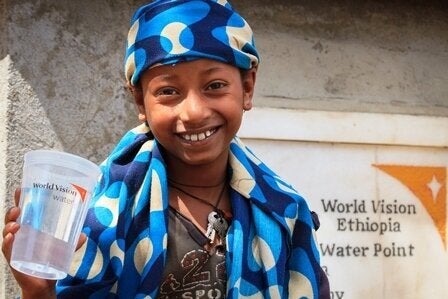 Adeba tries out the clean water from a new well in his Ethiopian community. It's this kind of life-giving work that Caitlin's run will help fund. Photo/World Vision
Water fundraising also makes a lot of sense to me as a runner. Runners are so aware of how much they depend on water, so it seemed like a natural fit. Every time I took a water break it was a reminder of what I was running for.
Joan: Why did you think a marathon was a good way to support World Vision?
Caitlin: Running a marathon and raising money is something that I can do -- I can't go over to a Rwandan village and build a well, but I can run! So it felt like a practical and tangible thing to do. Using something that I'm excited about already, to help make the world a better place.
Joan: Did you reach your goals?
Caitlin: I had two goals going into the Boston Marathon. I wanted to raise more than $4,000 and I wanted to run the marathon in less than 3 hours and 10 minutes. I surpassed my fundraising goal, but my time goal was way off.
I entered the race thinking I would finish in about the same time it took me to qualify, but the day was very hot (about 20 degrees Celsius) and I had been training in the winter. I had also qualified in Toronto on a notoriously flat course.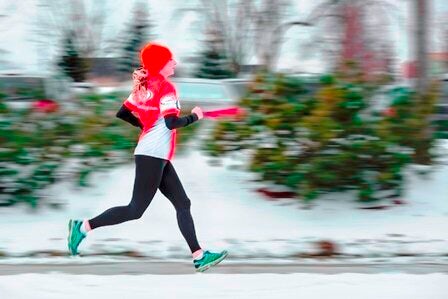 In Boston, a combination of heat and hills meant that my time was nearly an hour slower than my goal. However, I think Boston is the type of course that needs experience so now I'm more prepared for next year and will incorporate a lot of hills into my long practice runs.
Around the 10km mark I was really struggling to hydrate myself and, with 32km left to go, I decided to adjust my expectations. I slowed right down, turned off my music and just enjoyed my first Boston Marathon experience. There is nothing like having a million spectators cheering you on. They really made the experience for me!
Joan: What was the feeling like from the crowd and in the city?
Caitlin: Boston loves its marathon, and the people were amazing! A million Bostonians came out to watch. There were people encouraging me, loudly, along the entire course, and it was a really festive atmosphere. After the race, complete strangers came up to me and congratulated me. It was really heartwarming to see how the marathon brought people together.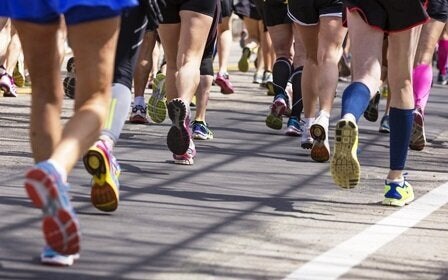 Joan: Who were your cheerleaders?
Caitlin: Everyone! I was really overwhelmed by the love and support I received from my friends, family and my World Vision colleagues. People were tracking me online the whole time. I felt very supported.
As for those in Boston, my parents and two sisters came down. T-shirts were made that included a not-so-flattering photo of me and a declaration of how much I love to run.
I think that everyone is most proud of my fundraising. I was $1,000 over my goal, which is pretty exciting. The $5,000 I raised will help bring clean water to 100 people.
Joan: What were you feeling and thinking when you crossed the finish line?
Caitlin: Honestly, in the moment all I could think was, "It's over!" By that time I was in quite a bit of pain, so I was ready to be done.
Joan: Congratulations and thank you, Caitlin! Keep doing what you love and bringing good to the world!
Follow HuffPost Canada Blogs on Facebook