I know that when I first became a parent I was so excited to begin creating traditions for our new little one, particularly when it came to Christmas. Some of these traditions have since become very special parts of our Advent season. If you are just starting out as a parent, or even if you have older kids, here are some cool Christmas traditions that you could add to your list. Some are well known, but there are some hidden gems, too.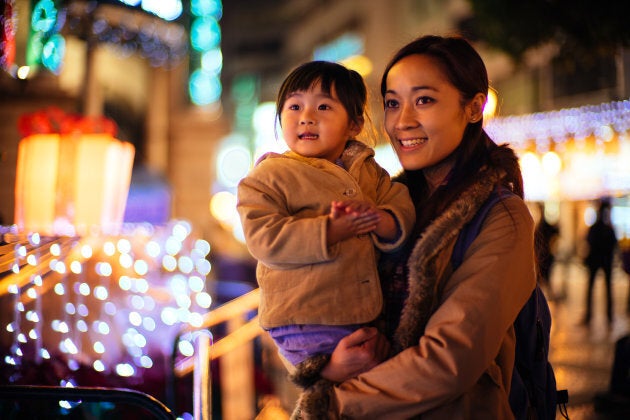 1. "Christmas lights!"
A game: the object being that every time you see festive lights on a house or building, you and your kids try to be the first to call out "Christmas lights!" It's super fun in mid-November, but by Dec. 24 it can leave your voice a bit hoarse.
2. Hors d'oeuvres for supper
If you are home on Christmas Eve, rather than cooking supper, throw a bunch of your favourite hors d'oeuvres in the oven. It creates a holiday feel even if it's just you and the kids. My kids love it! Plus, less mess. It's a parent perk.
3. Mark your house for Santa
On Christmas Eve, the kids can sprinkle a mixture of glitter and oats outside your house in the snow. This will guide the big man in red to your house.
4. Adding a special ornament to the tree each year for your child
Our "elf" usually leaves ours on Christmas Eve as a parting gift. Sometimes they are personalized with their name, sometimes they are a representation of an activity they like to do. They can be anything, really. Kids love having their own special ornaments. The only issue here is that you might eventually need a separate tree to hold them all.
Personalize it to your own family if it's a tradition you want to adopt.
5. Opening one gift on Christmas Eve
Sometimes people use special boxes and call them their Christmas Eve box. They might fill it with new pajamas, a Christmas movie and some special snacks. Basically everything a person needs to have a cozy Christmas Eve. But you can definitely get creative with this and personalize it to your own family if it's a tradition you want to adopt.
6. Candy canes on the tree
What more magical way to wake up on Christmas morning than to find that the big man in red has decorated your tree with candy canes? It sure is fun to try to find them all amidst the ornaments!
7. A giving envelope
The idea behind the giving envelope is that each year the parents (or possibly parents and kids together) decide on some sort of cause to support. An envelope containing the donation or volunteering details is found on the tree Christmas morning. Finding it on the tree and opening it as a family is a great way to create excitement about giving to others — and reminding us that Christmas is about more that just presents.
8. Gifting 'experiences'
A new trend has been popping up to give experiences as gifts. These can be things like lessons or extracurricular activities, membership to a zoo or museum, tickets to a concert or play... your imagination is the limit! Parents are finding that rather than accumulating more stuff, it's nice to accumulate memories together.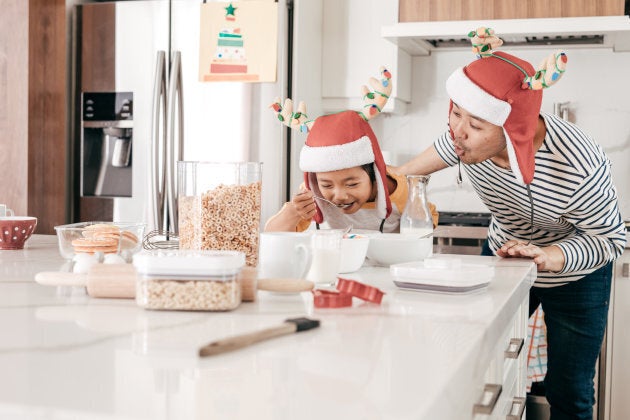 9. Wrapping up their favourite cereal
I knew a family that did this and it sounded really cool. Do your kids have a favourite cereal? Maybe one that's a bit on the sugary side that you don't normally get them? Well, buy it, wrap it up and after they open it Christmas morning, call it breakfast. You'd be surprised how excited a kid can get over their favourite coveted cereal.
10. Fruit in the stocking toe
Have "Santa" put a piece of fruit into each stocking, particularly a piece of fruit that is new to the kids (pomegranate, dragon fruit...). It's exciting for the kids to see what kind of fruit they might get every year. And a great way for them to try new fruits, too.
11. Make your own Advent calendar
You could have each day contain a special Christmas activity to do together, or a new ornament. You could also make it about others and have each day contain a way to be kind that day, like "compliment someone today," "do a random act of kindness for a stranger" or something similar. The kids will lap it up and it's a great way to count down the days until the big day.
12. Stockings at the end of the bed
This is a great idea that someone shared with me. Have "Santa" leave the stockings at the end of the kids' beds. It's fun for them to wake up to and worth at least 20 minutes of extra sleep for you before they start begging to go open presents.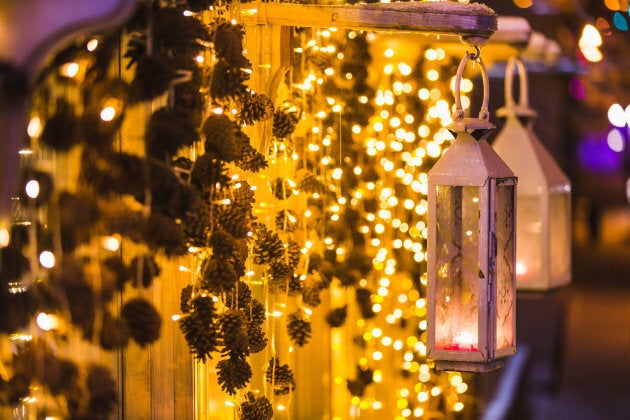 13. Lights on
I know people who have made it a tradition to keep their Christmas lights on from dusk Christmas Eve right through to Christmas Day. Provided your hydro bill won't make you faint.
14. The classics
Then there are always the standards: the Elf on the Shelf, gingerbread houses, baking cookies, going to a Christmas Eve candlelight service, caroling, going to a parade and giving to charity.
This is certainly not an exhaustive list of traditions that parents can adopt with their children, but it's a place to start. So now that it's almost Christmas, it's your time to pick and choose your traditions, piecing together the holiday experience that will be best for your family. I know that when I was first starting out as a parent, I had no idea what kinds of a traditions I wanted for the holidays aside from a few left over from my own childhood. So it was nice to have other parents share some of the things they enjoyed doing with their kids. Any cool holiday traditions that you can share?
Follow HuffPost Canada Blogs on Facebook