We've all had teachers who have made an impact on our lives. Teachers we remember fondly who gave us a boost of confidence when it was most needed. As we round out another school year, I can't help but marvel over the many ways that teachers impact the lives they touch; the way that a really good teacher can take a child who doesn't like school and turn them into a student that's excited to be there.
So, I just wanted to say to teachers, on behalf of parents everywhere, that I "see" you. I see all that you've done, all the sacrifices you make and all the time you spend on making learning fun. I see you and I want to say thank you for so, so many things.
I see you answer emails that I send you on the weekend or at 9 p.m. on a weekday night. I send them thinking you'll see it in the morning.I would never presume to interrupt your evening with my question, but you see my email and reply to me. On your own time. Don't think I don't notice and appreciate it because I do. I really do.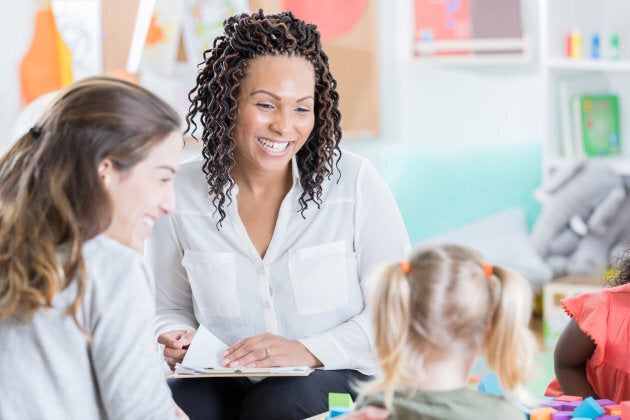 I see that you care, you really care. You want the best for my child and will do anything that you can to make sure that she is meeting her potential.
I see you taking extra time explaining a concept to kids that struggle to understand it the first time through. I see you sit by their desks and go over it again and again in different ways, with oodles of patience, never getting frustrated with the lack of understanding. Or at least you never show it.
I see you taking every opportunity to build up the children in your class, whether it be using their math answer as an example at a math night or writing them an encouraging note to say that they've done well at something. Helping children to feel competent is so much more important than the marks they get, and you make sure they get what they need so they know they are capable of great things.
I see you spending your own money on supplies. I see you making sure the classroom is well stocked, and know you probably don't always submit receipts to be reimbursed. There may not be money in the budget, but you don't want your students to go without.
I see you agonizing over children who learn differently
I see you making learning fun. Is that even possible? Well, you've shown me it is, time and time again. I don't even want to stop to think how many extra hours you put in to come up with games and fun ways to learn a new math concept or to cement the social studies or science unit.
I see you using your lunch break to call a venue about booking a field trip.
I see you staying after school to get ready for the next day, and I see you coming in early too.
I see you keeping your eyes open at dollar stores throughout the summer. Your head is constantly brought back to your classroom and you're always thinking of ways to better it and new supplies to add.
I see you agonizing over children who learn differently and how best to present new material so it will make sense to them.< I see you never making my daughter feel different while at the same time making sure to meet her needs within the classroom.
I see you spending your evening marking math tests. Well not actually see, because that would be creepy, but I'm sure you likely do.Where would you find the time otherwise? Doing work at home likely means that you have limited time to do homework with your own child(ren). But it has to get done.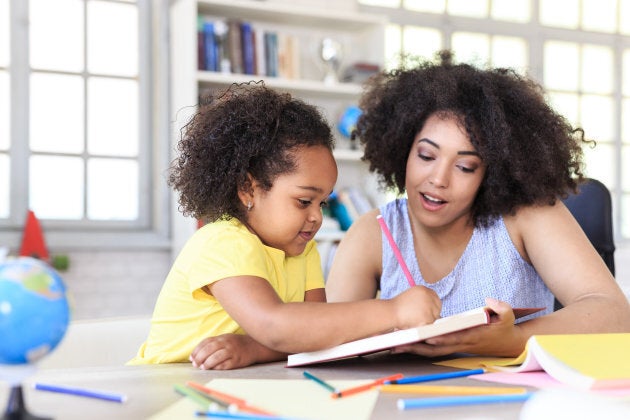 I see you plan amazing fun field trips that are relevant and bring learning alive for the children. I see you notice that my child hasn't gotten to experience a bird eating out of her hand on one of the field trips and not only do you give her your birdseed, but you give her your own gloves to wear because the birds seem to like them.
I see you stay late for parent nights, parent teacher interviews, staff meetings and extracurricular activities.
I see your sympathetic look as I shed a tear when I find out that you think my daughter learns differently and needs extra help. I see understanding in your eyes and no judgement at all.
I see you leading assemblies with enthusiasm, engaging the children in whatever the topic is and helping them to really feel part of the school community to which they belong.
I see you push through your cold and come into work because you don't want the children to fall behind in math. You feel a heavy responsibility towards them.
I see how it must hurt when people say it's a cushy job where you get summers off, when really it's a 24/7 job the rest of the year. If teachers didn't have the summer to recuperate, I really don't think all of the rest of this would even be possible.
I see that you love what you do and pour so much of your time and energy into helping each child to blossom and grow.
I see you working at a sometimes thankless job, and I want to say thank you. You are making a difference, in our lives and the life of every student you teach.
Take time to thank a teacher today!
Have you been affected personally by this or another issue? Share your story on HuffPost Canada blogs. We feature the best of Canadian opinion and perspectives. Find out how to contribute here.