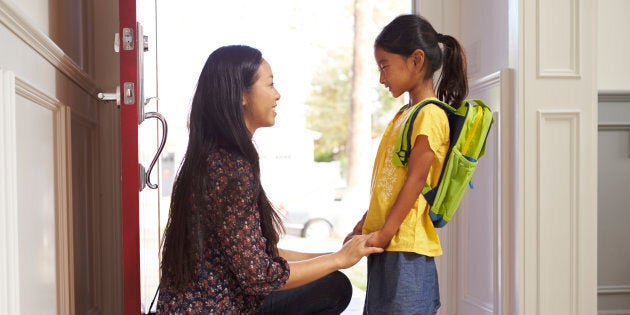 As you begin a new school year, I want you to know that there are many things that I want for you more than I want straight As. Way more. I believe effort is important and whatever mark you get with your best effort is fine by me. I promise. So here is a list of the things that I really want for you as you start your new year:
It can be a dark world we live in sometimes, but a little bit of kindness goes a long way. When you see someone eating lunch on their own, I want you to be the one to stick your neck out and invite them over. It can be uncomfortable to do such things. I know. I remember being in school, too. But it's important to try to put yourself in someone else's shoes and feel how they are feeling and hopefully help someone to not feel so alone.
2. I want you to stick up for people
You will meet all kinds of different people in school. Some will stand out as being different, and sometimes different scares people. Here's where you come in. Come alongside them — if they need a friend or a moment of understanding, be that moment for them. Be that friend. This world would be a better place if we all stuck up for each other.
What I really want you to be on the lookout for are the big life lessons that you can learn at school.
3. I want you to show respect
Your teachers are there for a reason, as well as the principal and all of the staff. They work really hard every day to give you and your classmates a good education. Listen to them, learn from them and and by golly, give them respect.
4. I want you to listen, really listen for the big life lessons
Seven times eight is important and the square root of 64 is good to know. But what I really want you to be on the lookout for are the big life lessons that you can learn at school. Lessons like pushing through even when things get tough. Or how to work well with someone that you don't really "click" with. Look for the lessons, kids.
5. I want you to enjoy learning new things
I don't want you just to learn because that's what you have to do when you are at school. I want you to learn to love learning. Believe me, when you are done school and you can pick and choose what you want to learn about, then it ceases to be a chore, but a joy. Grasp this lesson early and you will fall in love with school. Well maybe not all of it, but it will be a start.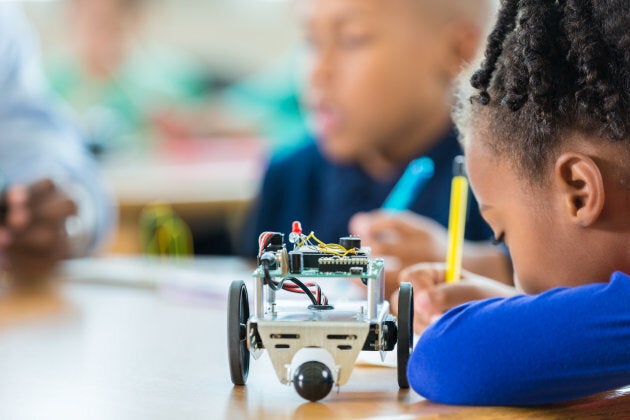 6. I want you to use your imagination and be creative
You don't just need to save this for art class or creative writing. You can foster your imagination and creativity at recess, in science, social studies, gym... anywhere you go you can bring elements of creativity into the task you are assigned. If you grow this skill it will be something that will bring you great joy all the way through adulthood.
7. I want you to learn to think outside the box
I want you to learn to think for yourself, solve problems on your own, use critical thinking and think bigger than we even dare to believe we can think.
8. I want you to be courteous
Manners go along way in this world. Use your manners and be courteous as you go about your day. Everyone that you meet deserves courtesy, right from the smallest kindergarten kid all the way up to the principal. So be courteous.
I'd a million times rather that you spend your energy concentrating on becoming your best self.
9. I want you to be confident in who you are
You are a great, kid! Believe that! Hold tight to it in moments of doubt. Use those moments of doubt to learn and grow and become a stronger, more understanding person.
10. In all these things I want you to lead
To be an example. It doesn't even matter if you are a "leader" type. That's not what I'm wishing for you necessarily. We can lead quietly in the background, too, by being an example of all these other things. Sometimes it's the quiet leader who garners the most respect because they are not in people's faces, they are just being — and leading — by example.
So while marks are society's way of measuring success in school, I tell you now that if you work hard and put your best effort in, then no matter what the mark I promise I'll be proud. I'd a million times rather that you spend your energy concentrating on becoming your best self, on being kind, a critical thinker, courteous, a champion for people who are sidelined... all of those things.
These are the things that will help you to become a successful adult and to shine your light in a very dark world. So go ahead and shine kids. Go ahead and shine!
Follow HuffPost Canada Blogs on Facebook