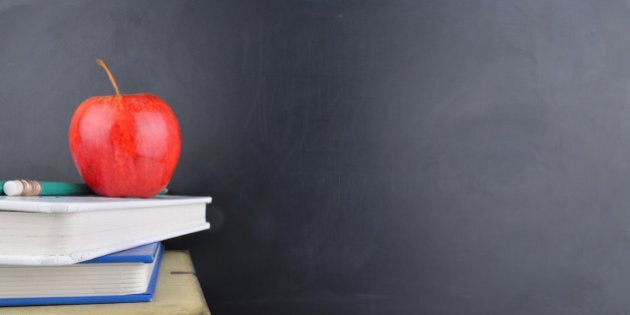 Well, it looks like we are at that time of year again, the Parent/Teacher Interview where you see how your child did over the course of the semester and where they are going next year. For parents of children with special needs, this can be both an exciting and terrifying visit. You hope they have improved, and if not so much, did you maybe do something wrong, did your child, did the teacher not reach them?
Or on the flip side, they have made so many improvements, are you acknowledging them with their teachers and support professionals? It may feel like going on a job interview all over again, but it doesn't have to. I personally look forward to going to my son's parent/teacher interviews, particularly the last one of the year. I am always reminded how far he has come, and in way, I have too.
What has helped me over the years is having a very good school and supportive teachers and staff who give great feedback to me and my son. I also make sure to do 6 things below in order to prepare to get the most out of my parent/teacher experience. I would like to share them with you so that if you are nervous as a parent, you now have some strategies to use:
6 Ways Parents of Special Needs Kids Can Have A Successful Parent/Teacher Interview:
1) Read the report in its entirety two times: Why two times? You may miss something the first time around and don't be afraid to ask questions on clarification if you are unsure about a comment or mark as long as it is done in a respectful manner.
2) Prepare your questions in advance on paper or laptop or phone: This could be anything on your mind, how you can help improve their handwriting, math skills, are they good listeners etc.
3) Make sure to go in calm, smiling and speak from that place: I really adhere to the philosophy that teachers and parents need to work together as a team to help the child. Even if you are angry or concerned, speak politely, diplomatically and choose your words carefully. Teachers are doing their best, and they will want to help clarify confusion if you are non-confrontational. Think how much your appreciate respect from them. It works both ways.
4) Bring Reports from Support Staff or meet with them if your child is in an adapted school: Regardless of where your child is getting therapy, therapists and teachers are part of yours and your child's team for success. If they can't all be present on the same day, have reports that each can get a copy of to ask or clarify any information.
5) Share your child's progress at home: I always make sure to share with each of my son's teachers the progress I have seen in him since he has been in their class. It is true that he has learned new and different things from all of them, and I want them to know they have made a positive impact on him.
6) Ask what kind of program/IEP your child have into next year: This is good so if there are any inconsistencies with where you think your child should be, you could ask why. Also, you can ask for tips on what to work on over the summer to keep up what they have learned.
You'll know the meeting went well when you come out feeling more informed and appreciative of all the hard work your child, their teacher/s, and you put in as a parent in helping them grow and learn. Good luck on your parent/teacher interviews!
Follow HuffPost Canada Blogs on Facebook