Jose Luis Pelaez Inc via Getty Images
Are you searching for a holiday gift for your little one? I recommend educational presents that foster a love of learning!
To connect to popular themes in the scholastic space, try looking for gifts that tie in to Canada's 150th birthday coming up in 2017, reading, and giving to others in need.
Gifts connected to STEM (Science, Technology, Engineering and Mathematics) are also very popular this season. Many modern tech toys help kids interact with technology without losing hands-on play. These gadgets can come at higher price points, so family members may want to pool their resources for one big present.
Here are 10 gift ideas to keep little learners stimulated over the winter break and all year-round.
Available at Tuck Shop Trading Co. & online, and select retailers
For ages: Infant, toddler, kid, and adult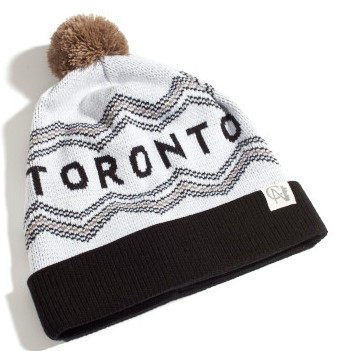 Do you love your city? Check out toques customized by community neighbourhoods across Canada. These toques are not only a practical winter item, they are a lesson in geography at the same time. They are quite niche and showcase the actual area where you are from. For example, Torontonians have many locales to choose from with the Annex, Leaside, and Parkdale as popular choices.
Not to worry, grown-ups! They have adult sizes too.
By Magnet Tree Books, available online
For Ages: 2-7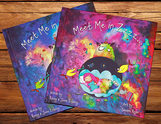 Meet Me in Zzzz... can be described with one word: magnetic. This personalized board book will not only pull in your little child, but it's actually magnetic. The purchaser follows an online link and creates nine customized magnets that include one photo of the child and eight additional photos. Together these magnets of family, friends, and even pets, will create a cast of characters that are all central figures in the life of the little reader. It's the perfect holiday gift to feel connected to family, especially if you have loved ones who are far away.
Available at Indigo Bookstores
For ages: 3-6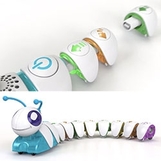 Is your little one a budding tech genius? Coding is a big trend, and many children are learning programming logic at very young ages. If your child is too young for coding class, get a head start with Code-A-Pillar. Children will learn about programming, sequencing, and problem solving with this techy toy. This little critter has 9 separate segments that children can assemble and direct with the goal of reaching a target. Warning: adults could play with this toy for hours.
Smart Numbers Interactive Wooden Blocks by Marbotic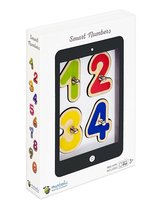 Available at Indigo Bookstores
For ages 3-6
Smart Numbers are a merger of traditional and technological toys. At first glance it appears to be 10 wooden numbers. However, this game is far more sophisticated than it looks. It is used in conjunction with your iPad or tablet after you download three free apps. Children will learn about numbers, counting, and calculating with this smart toy, letting parents feel a bit less guilty about screen time.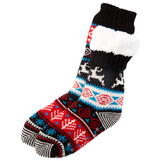 Available at Indigo Bookstores
Sizes: 5-8 years, 9-12 years, adult
For all the kids who love to cozy up with a good book, consider reading socks, the ultimate accessory for little bookworms! They come in a variety of colours, sizes and styles. Adults, consider adding a pair to your cart to model your love of reading.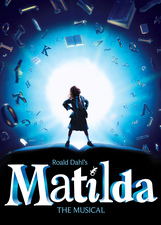 Performances at Ed Mirvish Theatre
For ages: 6+ to adult
For a wonderful family field trip over the break or a class trip with school, I highly recommend tickets to the musical based on Roald Dahl's classic novel. It's a special experience to share with your theatre-loving tot. The historic theatre that houses the performance only adds to the educational experience. Matilda the Musical presents an empowering youth message with children in starring roles. It's on stage until January 7th, so get your tickets while they last.
By Redwood Classics, available through select retailers
For ages: child to adult, sizes XS - XXXL
For little hockey lovers, check out a cozy sweatshirt named for the hometown of Wayne Gretzky. Canada's 150th birthday is around the corner, and the made-in-Canada factor is a great message for students. The quality on this piece will make you proud to be a Canadian. There are teachable moments in everything, even in fashion.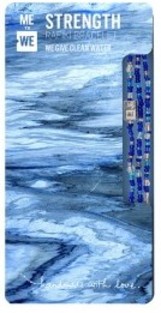 Available online, WE store, and select retail partners
For ages: 12 and up
For philanthropic-minded children, consider a gift from a social enterprise with a mission to help developing communities. Students who attend We Day events and are involved in school initiatives will appreciate these products and experiences. There are many gift items to choose from. Check out Rafiki jewellery at a starting price point of $10. WE gift cards are another cool stocking-stuffer option. Your kids can use them to either shop merchandise or make a donation to a WE charity. As an added bonus, every product has an impact overseas that can be tracked with an 8 digit code. Look up your code to see the effect your donation is having!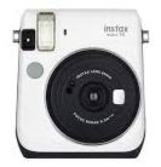 Available at Staples
For ages: 13 and up
A good, old-fashioned picture is hard to replace in our hearts. Some may fondly remember Polaroid photos. The great news is, there's a new instant photo camera in town! Fujifilm Instax Mini Cameras are trending this season, and come in a variety of cool colours. They even have a selfie option. It's a great present to capture holiday memories with family and friends.
Available at Staples
For ages: 14 and up
Drones are a popular item this season for kids interested in robotics. They come in a variety of price points, from small units with simple maneuvering, to more advanced features available on the higher-priced drones. Some have built-in cameras that take photos; others are more along the lines of battle drones.
For the ultimate big ticket item, there is even a pocket selfie drone. While it will likely exceed most budgets, it is definitely worth mentioning for the wow factor.
What item will you add to your holiday list?
Follow HuffPost Canada Blogs on Facebook
Also on HuffPost: