Emrah Turudu via Getty Images
Winter break is here! It provides extra time to spend with loved ones and opportunities to shop for all the things we want and need for the year ahead. It's widely agreed that raising children can be very expensive. That's why prudent parents know to stock up on items while prices are marked down.
Boxing week sales present good opportunities to snap up the coolest games, gadgets and gizmos of 2015. The discounts have already started, so it's time to search for the best deals.
Here are 10 educational toys that encourage learning opportunities and growth through play. Students will develop vital skills and have a great time in the process!
VTech Storytime Rhyme Books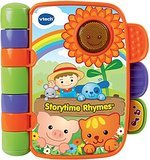 For all the brainy babies who love books, this electronic story collection is a great addition to the library. Classic nursery rhymes from Three Little Kittens to Hickory, Dickory, Dock will come to life through song. Little ones will love learning to read with these interactive and musical books.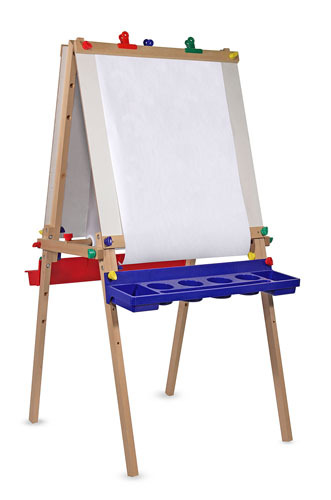 Melissa & Doug Deluxe Standing Art Easel
For all the aspiring artists, this is a must-have item. The double-sided easel has multiple educational possibilities and boasts both a chalkboard and dry-erase board. Students can draw, paint, or simply play school. Loaded with long-term potential, children can grow and learn with this adjustable-height, kid-sized easel. Get ready for some mini masterpieces.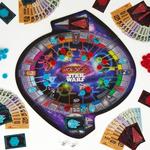 Tap into the thrill of the new Star Wars movie with some great educational games. There is an entire suite of themed items to choose from. To pick just one, try this nostalgic board game with an intergalactic twist where players compete to own planets. The perfect present for the budding real estate tycoon!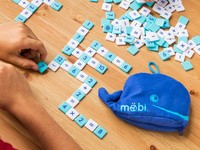 This whale of a game has a goal to make math fun. The creators believe that no matter what path you take in life, numbers will meet you at the door. So they decided to create a game that would bring math to life. For all the kids who feel discouraged by numbers, Mobi is a great option because it can start out with simple math and become more advanced based on the abilities of the players. Fans of Scrabble and Bananagrams will delight in this numerical game.
For all doll lovers, this niche line promotes Canada's geography, heritage, and culture. Students can learn about their country through this collection of Canadian dolls that come along with journals and accessories to capture the spirit of each girl's home. Students can select a doll from their very own province or learn about a new part of the country - from Alexi from Toronto, ON to Charlsea from Salt Spring Island, BC.
Fans of matching games will enjoy this collection. Students can practice important skills in a variety of games with a reading or math focus. Super Genius matching games pair words with their corresponding images, addition equations with their sums, and multiplication equations with their products. There is only one match between any two cards. Kids will have a lot of fun while developing linguistic and problem-solving skills.
For all the techie kids out there, Toymail is something to snap up. With the help of an adorable mailman toy and utilizing free app technology, voice messages are sent directly to Toymail and back. Messages are delivered in your voice or a funny alternative. Children can choose from an adorable cast of characters - Rochester, Fairfax, and Buck just to name a few. It's a fun way for the entire family to communicate.
Money Savvy Piggy Banks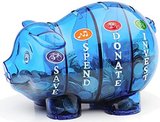 Not your average piggy bank, this award-winner is the perfect present to hold allowance, money earned and holiday loot. It has four compartments for spending, saving, investing and donating. There is an entire collection to choose from, including sports themed piggy banks for athletic enthusiasts. After all, teaching children about money from a young age makes good "cents".

Drink in the Box
For the students who care about a healthier planet, give them Drink in the Box. While it's not a toy, it's certainly a lunch box item that eco-friendly kids will appreciate. Going litter-free is cool, because students are more environmentally conscious than ever before. For grown-ups on the go who like this item, check out the adult alternative Multi Flask.
For little entrepreneurs, this market stand by IKEA is a great item to teach them about business at an attractive price to boot. Now that's a good return on investment. It's the perfect vehicle for role play for a lemonade stand, cupcake shop, or restaurant. Warning: adults should come prepared to visit with coins as these financially savvy kids will be looking to collect.
ALSO ON HUFFPOST: