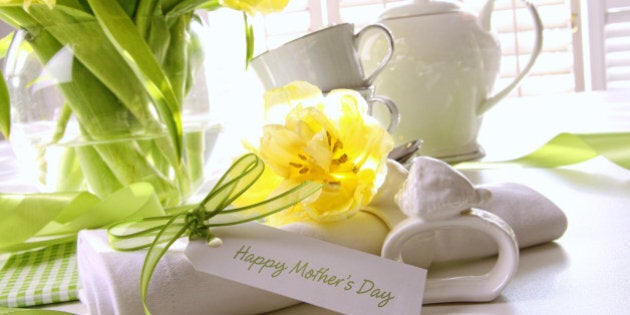 Mother's Day is the perfect opportunity to express appreciation for the special women in our lives by spoiling them with love and trinkets. With time ticking away, you may still be looking for that coveted perfect gift. While flowers, accessories and beauty products may seem like obvious choices, in my opinion, experiences and items that can be shared are the most special.
This will be my second year celebrating as a new mother myself, which has inspired even more reflection on the topic. Since many gifts for Mom are purchased by Dad, this holiday presents the perfect opportunity for men to pick out presents they quietly have their eye on. It's also an occasion for children to present something unique for both parents to enjoy together.
While moms are more forthcoming about their wish lists, dads may not admit or even realize what they want for next month's Father's Day. Don't worry, guys, no one needs to know the truth. Your secret is safe -- Mother's Day is the perfect disguise. Spoiler alert: I'll be singling out my husband and blowing his cover in revealing some inspiration.
Here are five gift ideas for Mother's Day that fathers will quietly want.
It's no secret that moms adore chocolate. But dads may just love it even more. The entire family can enjoy a specialty box from your favourite household brand or specialty chocolatier. For ideas, check out Purdy's Mother's Day Collection, which hits a variety of price points for high-quality treats. My family's personal favourite is the Himalayan Pink Salt Caramels. I guarantee they won't last until Father's Day.
Moms love to decompress with a cup of tea or host a tea party with the people they love. Mother's Day is a great occasion to skip the regular options and seek out some quality loose-leaf blends. If you are looking for something different, check out Steeped Tea. It was started by a husband/wife tea and famously featured on Dragon's Den. While my hubbie would not go out of his way to purchase tea, he definitely enjoys it after dinner with some dessert. One of the best parts about this idea are the fun names like Meet Your Matcha.
This suggestion can cover a variety of areas that match the interests of Mom (and Dad) -- language, fitness or culinary related. My family recently took a cooking class together with Chef Julian Pancer at The Chef Upstairs and it was a delicious experience. The men in the class appeared to have just as much fun preparing and devouring the meal as the ladies (if not more). Vino paired with yummy food can't hurt either.
For the theatregoer Mom, consider a gift certificate or tickets to the current line-up of shows. This can be local community theatre or a professional production. My husband and I recently went to see Kinky Boots together at the Royal Alexandra Theatre and he was definitely singing along to Cyndi Lauper's Broadway hit. The run has been extended until May 15th, so there is still time to book seats.
For the crème de la crème of Mother's Day gifts, I recommend a couples' spa experience. It's definitely more fun to go with a companion. While this option can have a higher price tag as an overnight getaway, it can be saved for a special milestone, or customized to fit your budget with a day spa option. For a location that truly has it all, check out Ste. Anne's Spa in Grafton, Ontario. My husband and I recently went to escape the stress and routine of our everyday lives. He was so relaxed and content once he shut off his phone, put on a robe and comfy slippers. We took a fitness stretch class, enjoyed lunch, high tea and a massage, too. By the end of the day he was transformed and glowing. For me this was the best present of all. After all, who doesn't like some pampering?
Follow HuffPost Canada Blogs on Facebook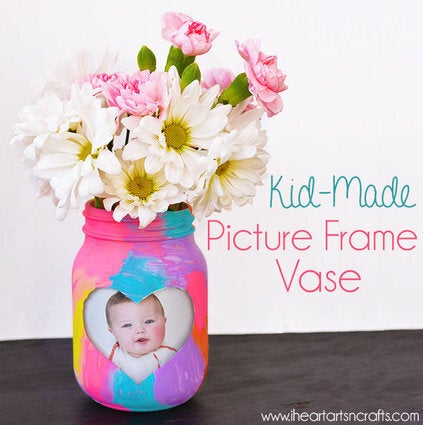 15 Mother's Day Crafts That Will Melt Your Heart