Book clubs are a time-honoured tradition among friends and a literary rite of passage. They can be comprised of young professionals that like to meet over wine and cheese to discuss their favourite books (among other topics), or mommies looking for a well-deserved break. My personal book club, dubbed The Ladies Literary Society, is transitioning to the second scenario.
So with this change in my own literary circle, I became intrigued with the topic of family book clubs -- finding good reads for kiddies of all ages that their families will love equally. Why not expand the club and share the love of reading from a young age? Since this story time will be minus the vino and cheese, my quest was to find books that parents will enjoy just as much (if not more) than their little ones.
Here is a shortlist of some books that stand out as hits across all the age fronts: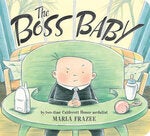 The Boss Baby by Marla Frazee,
Illustrated by Marla Frazee (For ages: baby and up)
Laugh out loud funny, The Boss Baby is a charming board book deserving a place in baby's first library. This story will answer the question of who in the family is truly in charge once the new baby arrives on the scene. New parents will especially enjoy this one, as it's sure to bring on some smiles and chuckles. A great shower or welcome baby gift that will stick around the book shelf for many years to come.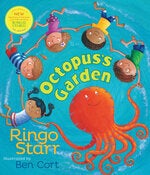 Octopus's Garden by Ringo Starr, Illustrated by Ben Cort (For ages: 4 and up)
Attention all Beatles fans: this interactive picture book is based on the famous song with stunning illustrations bright with colour. As an added bonus it is accompanied by a CD with a new recording featuring Ringo Starr himself. In his words, "A great song turned into a great story". It is known that kids enjoy books that integrate music, and parents and grandparents in this case will definitely be singing, "I'd like to be under the sea, in an octopus's garden in the shade" right along with the kids.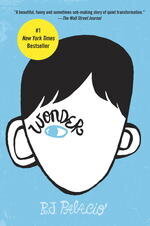 Wonder by R.J. Palacio (For ages: 8 and up)
Written in the voices of children, this chapter book tells the tale of fifth grader Auggie Pullman, born with a facial deformity and his quest to fit in to his new school as a regular kid. Although it can be found in the young readers' section of your local bookstore, what's special about Wonder is that it can be shared and appreciated by multiple audiences including book clubs, parents and educators. Centered on themes of bullying, compassion and kindness, it will touch your soul and stimulate meaningful dialogue and conversation at the same time. One of the best birthday gifts I have ever received (thank you, Janet), you will want to share it with everyone you love!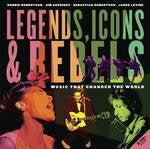 Legends, Icons & Rebels: Music that Changed the World by Robbie Robertson, Jim Guerinot, Sebastian Robertson and Jared Levine (For ages: 9 and up)
A wonderful coffee-table-style book described as "part memoir, part tribute, and all great storytelling", this piece serves as an introduction to musical literacy and history. Parents, grandparents, aunts and uncles alike will enjoy taking a stroll down memory lane sharing their musical favourites with young readers from Aretha Franklin, the Queen of Soul to Johnny Cash, the Man in Black. The combination of artistic illustrations, interesting quotes and stories, and CDs featuring hits from the legends themselves makes this a rockin' book.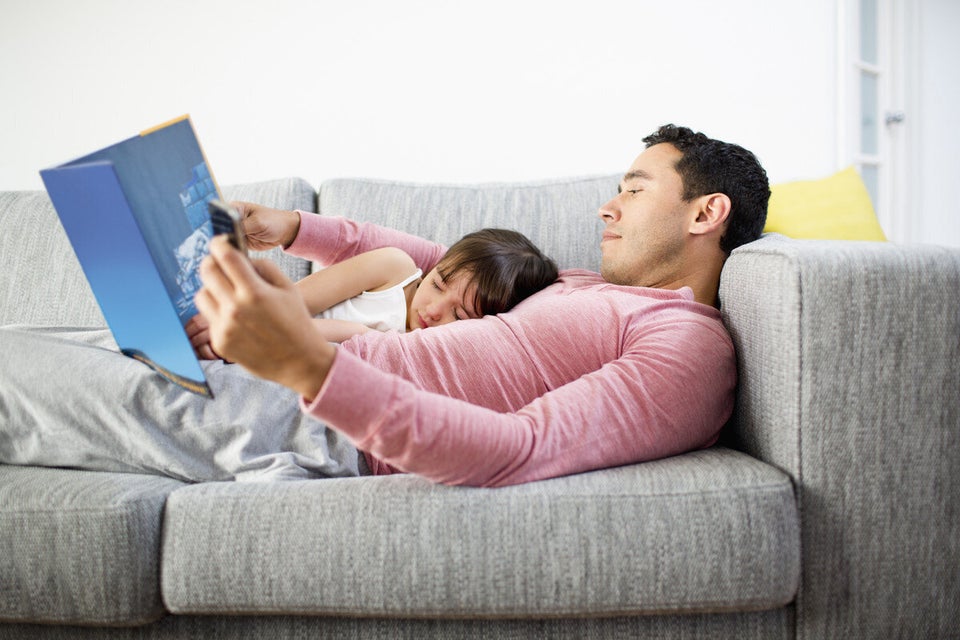 Summer Of Reading: How To Keep Your Kids Reading Once School's Out