With every passing day, Canadians are becoming more open about discussing mental health problems and illnesses. Olympic athletes, business leaders, journalists and other prominent people are helping to dispel the stigma surrounding the issue.
So now we need to use this momentum to tackle the serious economic ramifications caused by mental health, not only for the benefit of the individual with mental health problems, but for the Canadian economy as a whole.
Louise Bradley, President and CEO of the Mental Health Commission of Canada, in a piece published in The Globe and Mail on Jan. 16 points out that "[t]he total economic burden tied to mental health problems or illness in Canada adds up to approximately $51-billion per year. Nearly half of this amount -- $20-billion -- comes directly from workplace losses."
This is a staggering amount. That's why it's so commendable and helpful that the Commission launched the National Standard for Psychological Health and Safety in the Workplace in partnership with CSA Group (CSA) and Bureau de Nomalisation du Quebec (BNQ). By launching the Standard, which is celebrating its first anniversary this month, the Commission has made an important and strategic investment in seeking to increase productivity in the workplace, to prevent the onset of mental health problems or illness and to make workplaces healthier. The Standard does this by providing a set of guidelines, tools and resources focused on promoting employees' psychological health and preventing psychological harm due to workplace factors.
It is an enormous and important achievement that we are openly discussing mental health and its costs to the economy but what if the investments we are making are not enough because they are based on yesterday's economy rather than the economy of the future?
Today's economy is very different from the one that existed 50 years ago. The jobs in the manufacturing sector with large companies which helped propel the economy for the post-war generation no longer exist. Today in Canada 98 per cent of businesses have fewer than 100 employees. Governments are developing economic growth plans based on boosting small business and entrepreneurs.
There is also a dramatic increase in the number of independent workers in the economy such as those with fixed-term contracts, those working through temporary agencies, workers on an on-call arrangement, independent consultants, and those who own a business with less than five employees. According to MBO Partners' 2012 independent work preview, more than half of the U.S. workforce will be or will have worked at some point as independent workers by 2020. These individuals as well as entrepreneurs may never form a constant or meaningful connection to any of the workplaces touched by the Standard.
As a result investments must also be made to ensure that those with mental health challenges have the skills and supports necessary to engage in self-employment and entrepreneurship as a means of generating their livelihoods.
And even if self-employment models didn't seem to be the future of work why wouldn't we encourage self-employment and entrepreneurship in any event?
While not all those working independently do so by choice, those who do cite the ability to control schedule and more flexibility generally as being the key reasons for choosing this path. Further, according to the Global Entrepreneurship Monitor 2013 Global Report, entrepreneurs are among the happiest individuals across the globe when it comes to individual well-being and satisfaction with their work conditions. While not a complete solution to mental illness prevention, this data points to self-employment and entrepreneurship as useful and productive options for those with mental health challenges and perhaps for those seeking to avoid them.
For those who require more flex in their environment, for the entrepreneurially spirited and inclined, for those who rise to the challenges of small business more than those presented by the traditional workplace, let's remember entrepreneurship in the discussion. For those who have not been able to participate in a traditional workplace and are now simply job seekers, let's prepare them for the work that is going to be the most available. Equity, financial inclusion and the very basic and urgent need to gain ground on $51-billion in economic losses demands that our economy be as accessible and healthy as our workplaces. We can't afford otherwise.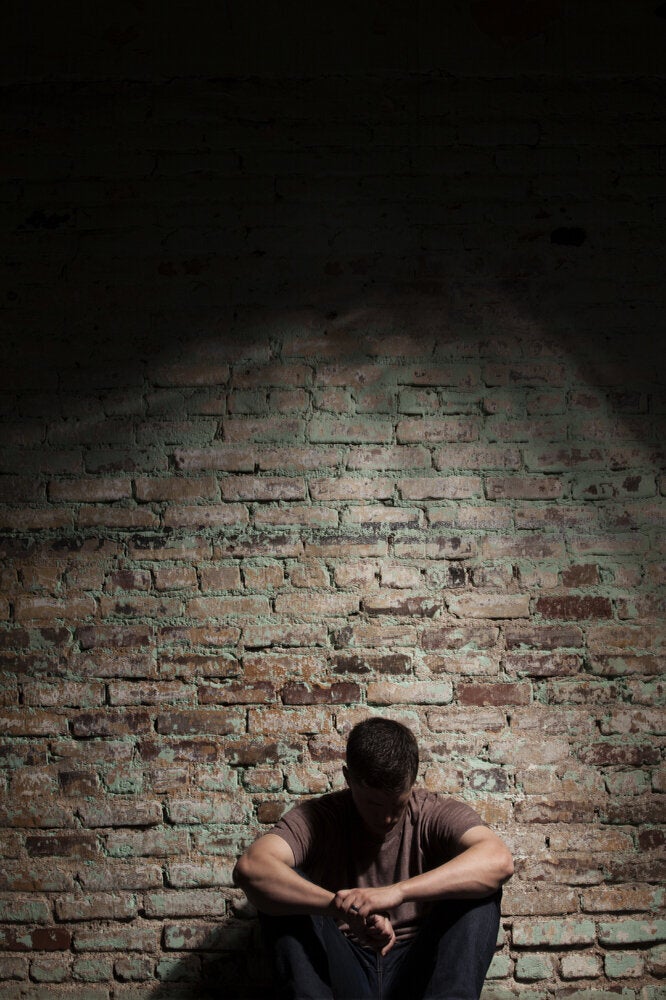 Facts About Mental Health in Canada