You've just lost a brother.
Perhaps, in the case of Dayna Brons, you've lost a sister.
Everyone has been touched by the tragedy involving the Humboldt Broncos. Being from Saskatchewan, I've heard story after story about each of the victims — everyone has a connection, everyone is weeping. My partner is from Nipawin, Sask. He trained one of the survivors, Xavier. My sister's good friend is Dayna's cousin. She was with her when she got the terrible news. The best friend of our Saskatoon landlords' son died in the crash.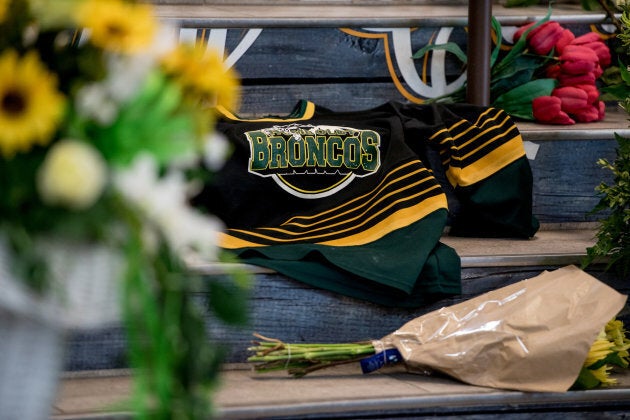 Saskatchewan just got a whole lot smaller.
Since the bus crash that changed the course of so many lives, I've seen much of this:
"I can't imagine what their family is going through."
"No parent should ever have to bury their child."
They are right. You can't imagine it, unless you a part of this club — a club of people who have had their heart torn out, have had someone they love taken far too soon, are unable to come up for one gasp of air. "The Grief Club," as coined by author Melody Beattie.
Death is inevitable. We know this. But an early death, a shocking death, an unexpected one — nothing can equip you for this. When someone has their life stolen from them, their promise snuffed out, there are no answers. There are no words.
To the siblings that just lost a brother, I know. My heart hurts for you.
There is no word that can encompass this pain.
My brother was 25 when I got the call that he had died. I collapsed. Physically and emotionally. I laid on the floor in my condo and screamed. I thought I would never get up. I was picked up off the ground by some of my closest friends in fetal position.
Confusion, anger, denial, hurt... to this day, I have never been able to properly describe what the feeling is. There is no word that can encompass this pain. I was aching so bad that I vomited. I feel like it now, writing this.
I want to reach out to the siblings. You are in so much pain. Right now, there is an incredible outpouring of support. Canada has you in our thoughts. The world is honouring your brother, your sister.
"Thoughts and prayers." Messages. Food. Hugs. People telling you that you are "strong."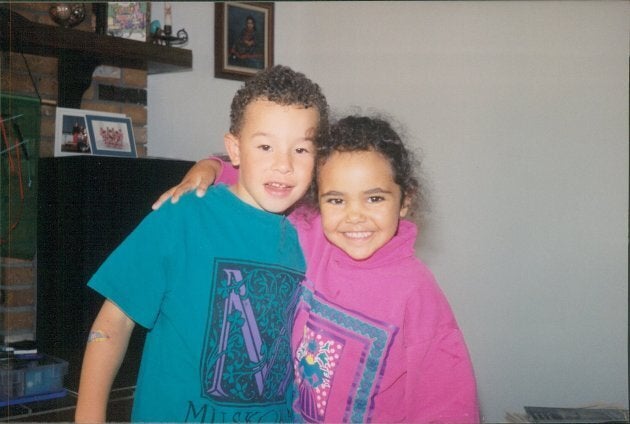 And in this moment, your protectors — your parents, they are broken, too. Sometimes, you feel like you have to hold it together just for them. Please know that is the last thing they want. I refused to cry in front of my parents. I only let it happen twice. Once, the day of Stefan's death. The second time, at his funeral.
"They have been through enough," I thought. "They don't need to worry about their other kids."
Instead, I hid in my brother's former room and cried into his sheets every day, crying so much that my body ached for days. I asked God how he could be so cruel, what purpose this could serve. I hadn't spoken to him in years, and now, I reached out and just asked, "Why?"
I beg of you: please do not belittle your grief. While I have seen so many tributes and messages of support for the parents — please remember you, brother or sister, you are in our thoughts, too. You lost a best friend, someone who was supposed to be a lifelong companion. Everyone is hurting, and the thing you need most is your family's arms wrapped around you.
Don't hold anything back. Feel what you are feeling. Nothing has to make sense. Don't do what I did and hide your pain behind a smile — deciding your strength will be a defining moment of this tragedy. Nobody expects you to be strong. To be honest, many people just don't know what to say. We are in collective shock for the Broncos family.
You've been through the worst thing anyone can imagine. You're allowed to break down. And if you want to talk, I am here. I won't tell you it gets easier. It doesn't. But I am in your corner — and so many people are. We will be your siblings. Welcome to our family.
We love you, brothers and sisters.