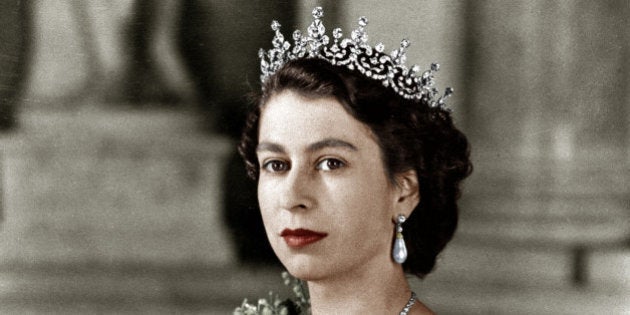 During a Montreal citizenship ceremony in the autumn of 2011, an American friend of mine surreptitiously snuck up the aisle to snap pictures as -- hand over heart -- I became a citizen of the country I had lived in since 2002. A bright history major, he had no problem paying tribute to a ritual not his own. Until, that is, it was time to pledge allegiance to the Queen, Canada's constitutional monarch and head of state.
My American friend loved the themes of multiculturalism, immigrant success stories, and general tolerance not always found so generously in his own country. Yet swearing loyalty to an unelected elderly lady was too much for even his open mind. And until a year before my ceremony, it might've been too much for me as well.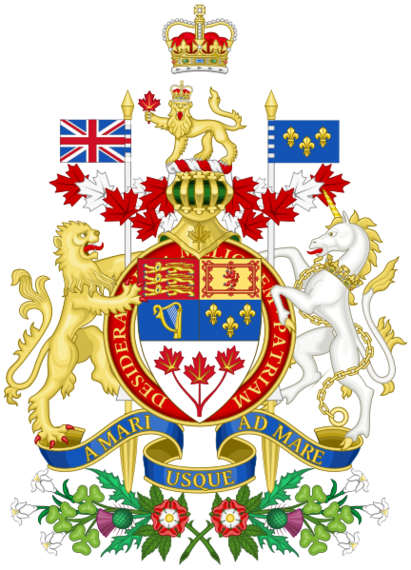 I grew up a very Afrikaans kid in a South African town that was very Afrikaans. This meant being raised on the horrors of British dominance over Afrikaners, with Boer War concentration camps described in vivid detail (the horrors of Afrikaner dominance over Africans were conveniently glossed over). Despite the more moderate and politically tentative English friends at school, my young perspective on the British Crown was remarkably similar to that still etched into the American political consciousness -- the Crown was something to be constantly rejected and thrown off in order to maintain a sense of freedom.
What happened to my perspective in Canada after my family moved here was something that has happened in this country since the Fathers of Confederation themselves came to it as a mere colony: I moved from a republic to a monarchy and found more real freedom in the latter. In the early 19th century Irish nationalist Thomas D'arcy McGee fled his homeland to trumpet expansive republicanism in the young United States. Indeed, this founder to be of Canadian confederation declared that "either by purchase, conquest, or stipulation, Canada must be yielded by Great Britain to this Republic [the United States]."
The best kind of political fervour, however, requires tangible improvement in peoples' lives, and he therefore quickly grew disheartened by Boston and New York. Richard Gwyn writes that
"McGee grew restive in [the United States]. Its practice of slavery disgusted him, as did, more personally, the anti-Irish bigotry of the anti-immigrant Know Nothing movement. McGee came north to Montreal in 1857 and to his astonishment found there, after all his years fighting the English, 'far more liberty and tolerance enjoyed by those in Canada than in the U.S.'"
Similarly, I found in 21st century Canada a political arrangement with an incredible capacity to accommodate differences. It paradoxically accepted separatist elected representatives in the national House of Commons, its immigration policy actively supported the identity with which immigrants arrived, its social policies were decidedly more progressive than its freedom-trumpeting southern neighbour, and its relationship with First Nations -- while fraught with elements of dysfunction -- had a history of treaty negotiations that provided glimmers of hope for the future.
What role, if any, does the monarchy play in all of this? First, a head of state not directly elected by 'the people' tends to avoid the sort of populist impulses that can so heavily flirt with xenophobic nationalism. Second, a non-partisan head of state embodies the hopes, dreams, and security of person for every citizen, and is not just representative of the group that votes for him or her (a Presidential Office may in the abstract represent all, but it is always occupied by a partisan politician).
Third, the steady distancing between the monarch and policy-making (versus revolution) has produced a political culture quite comfortable using the tools of government should it yield better policy outcomes. The United States, in contrast, has a curiously adversarial relationship with its democratic government, as if it constantly needs to be fought rather than instrumentalized. This has led to some of the most ineffective policies -- see health care and gun control -- among developed countries, and -- ironically -- it hasn't led to a lean, efficient bureaucracy.
And fourth, the relationship between First Nations and the Crown has often been healthier than that between First Nations and the Canadian state. Indeed, when I contacted a PhD student studying Canadian-Indigenous relations to get his thoughts on this blog he noted that one of the concerns of a Canadian republic is that it will handle treaties in the historical manner of the federal government and not the Crown, the latter being perceived as more just.
The question Canadians should ask as they continue to debate the monarchy in this country is: how to square the institutional benefits of a non-partisan Head of State with the monarchy's obvious democratic deficit? The discourse often focuses on the value of taxpayer's money versus the historical importance of the Queen or old school affection for the individual royal personalities versus grassroots democrats. While these are important debates to have, the institutional contribution of non-partisan governmental machinery should be carefully assessed when contemplating the monarchy's abolishment.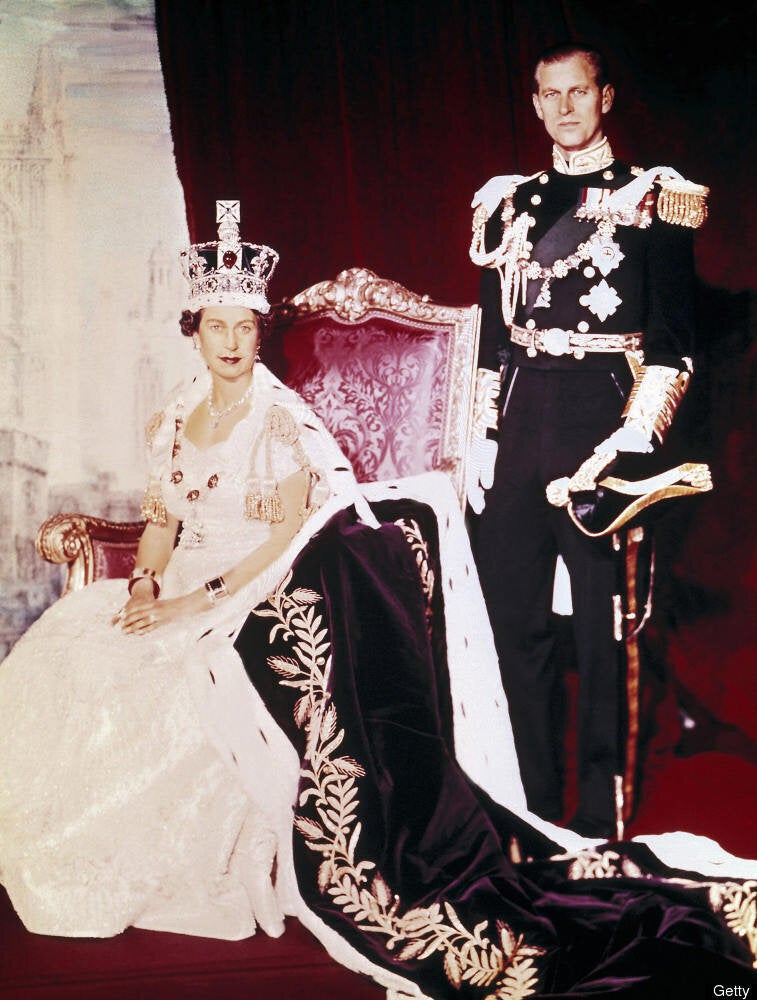 Queen Elizabeth II's Crowns