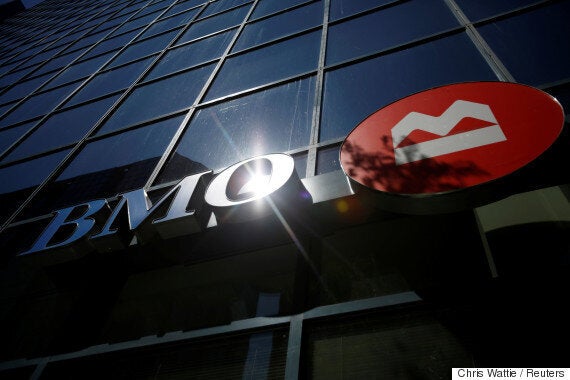 The Bank of Montreal was one of three banks a Globe and Mail investigation found favoured foreign buyers over Canadians. (Photo: REUTERS/Chris Wattie)
During the financial crisis in 2008, Canadian banks were the envy of the world. So well regulated, our schedule A banks steered clear of the sub-prime mortgage crisis that led to the collapse of Lehman Brothers and almost took down the American economy. Others did much of the same. The U.K. had a similar meltdown with giant Bank of Scotland needing government bailout funds to stay in business.
All told, the U.S. banks drained almost $1 trillion dollars of taxpayer funds to prevent a complete shutdown of the American economy. House prices tanked. Foreclosures spread like a virus. People lost homes. Families were uprooted.
At the time, Canadians proudly declared that this could never happen here. We have strict regulations. Our selective schedule A banks cannot lend to sub-prime clients. All this was true -- many of us know that getting a first-time mortgage from a Canadian bank is like getting security clearance to work at NORAD.
B.C. NDP MLA David Eby has been looking into real estate transactions in Vancouver. (Photo: John Lehmann/Globe and Mail via CP)
Income, credit history, source of down payment funds, work history and debt service ratios are all key measurements to qualifying for a mortgage with a Canadian bank. If even one of these criteria can't be met, good luck buying your first home. Being self-employed is worse, and brings grovelling and hoop jumping to a new level. These rules, of course, only apply to Canadians. Foreign buyers, some have speculated this week, may be receiving preferential treatment.
As NDP housing critic David Eby said in the Globe and Mail that no less than four incomeless students, who cannot be called foreigners with certainty, purchased nine multimillion-dollar homes in Vancouver in the past two years. Mortgages in these homes were underwritten by the BMO, CIBC and HSBC. Mr. Eby correctly asks, "How did they qualify for these mortgages?"
Here, according to the original Globe and Mail article, is how it worked: The students were wired a down payment at 35 to 50 per cent of the purchase price of the home. Who knows what the source of those funds were, as they came from foreign banks. In addition to the 35 to 50 per cent down payment, the students also had to have one year's worth of payments in the bank. I ran some numbers on this scheme and here is what it looks like.
It explains all the empty speculation homes. It explains the housing crisis.
Student A makes an offer on a house on the West side of Vancouver for $2,000,000 (reasonable assumption, as many are worth much more). The student puts $700,000 down, plus banks around $90,000 for the mortgage payments for one year on $1,300,000. The house doubles in value in two years and now is worth $4,000,000 (not at all a stretch in the bubble of Vancouver).
The house is sold for its new worth, less $400,000 for realtor fees and costs. Then pay back the $1,300,000 mortgage, subtract the two years of payments and property taxes, and you are left with around $1,500,000 in pure profit. That's a 114 per cent return on investment in two years!
Any seasoned investor will tell you that doubling your money in two years is almost impossible. Many of these investors did better than this example for sure. It's too good to resist, and that accounts for the flood of money into the Vancouver real estate market this past few years. If these were foreign buyers, it explains all the empty speculation homes with investors waiting for prices to hit their acceptable profit level before they sell. It explains the housing crisis.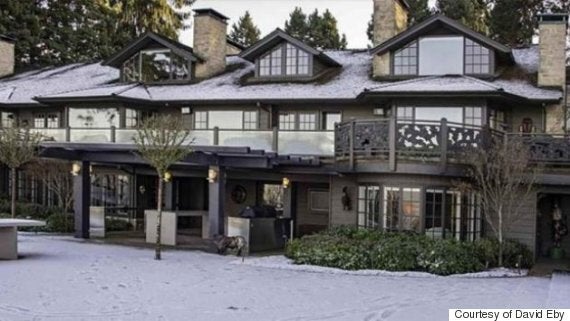 A student owns this $31.1 million house at 4833 Belmont Ave., a street that is home to some of Vancouver's most valuable properties. (Photo courtesy David Eby)
The possibility that this scheme financed by Canadian banks and rigged to keep Canadians out is an outrage. We, the tax payers of this country, the ones who have built this country deserve far better. Who wouldn't want the opportunity to double our RRSP investments/defined contribution pension plans in two years?
We were bamboozled. Treated like second-class citizens by the big banks so they would not lose out on the real estate bubble bath party in Vancouver. Who knows what the interest rate was on these student loans. I would bet much higher than prime. It is time for us to take action. We have to let our MPs and prime minister know that this rigged system is not going to be tolerated.
Our Canadian banks are not as clean as we were led to believe. They have contributed to the housing bubbles in Vancouver and Toronto. Bubbles burst. Maybe what happened down south can indeed happen here.
Follow HuffPost Canada Blogs on Facebook