We're spoiled. Face it, when the days monumental decision is about which foamy coffee to order, which patio has the best WiFi, or choosing a playlist for a run around False Creek, we're really agonizing over a collection of serious first world problems.
Three levels of government can spend billions of dollars on the Downtown Eastside and make seemingly little difference. Taking time to think about really big social problems can be such a buzzkill anyhow.
In 2009 it's estimated that Official Development Assistance (ODA) allocated to deal with global social issues was $120 billion. Seems like the world still has lot's of unresolved social problems despite the torrent of billions.
There's also no shortage of individuals or organizations who have the best of intentions about trying to make people live better. Like money, does giving "stuff" like t-shirts or shoes to people in developing countries make an impact? How is that sustainable? Such largess creates nothing of value. You also don't have to look very far to find examples of development projects that started with grand plans, yet ultimately failed to deliver on it's promise. People and their communities being let down is a theme that plays on.
Giving away money and trinkets seems more about appeasing some kind of guilt than making a meaningful difference. Building communities, and supporting the people directly takes boots on the ground, a willingness to get your hands dirty, and a get-it-done attitude. With the debate between guilt appeasement vs. making a difference front and centre, GoVoluntouring's Founder and Managing Director Aaron Smith was happy to share his insights.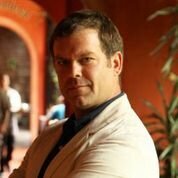 From humble East Vancouver roots GoVoluntouring launched in January 2010, bent on a mission to change the tourism industry. Smith's own challenges of combining global travel and volunteerism proved to be the spark for him to find the "connective tissue" between the two.
Smith's team has connected over 10,000 "new" volunteers to projects in 102 countries. They focus on providing humanitarian and conservation based agencies with the support they need. Ranging from medical aid, community infrastructure development, social empowerment, environmental and wildlife conservation Smith shares that his core objective revolves around always asking himself, "How can I make the planet a better place?"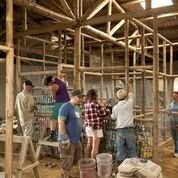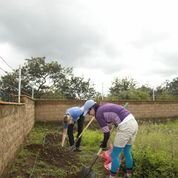 Smith described the process of making things better and creating change as "applied travel." He points out that "change happens on the ground, in destination, through local economies, through cultures, through infrastructure and community development, and through environmental stewardship."
He sees travelling volunteers who come back from places like Sri Lanka, Cambodia, Guatemala or Kenya as "global citizens."
"They're better for this trip, more sensitive and aware from the exposure, and better for choosing to give back to a community rather than sitting back at an all-inclusive. They come back and make Vancouver a better place, the planet a better place believing this also helps people become more philanthropic in their day-to-day living," he said.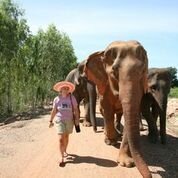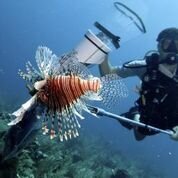 Addressing the issue of impact, sustainability, displacement, or volunteers taking away jobs, and being a negative force in a community where a school is being built, for instance, Smith raised the question, "Would that school be built anyhow?" He points out that the volunteers are helping fund, and lending what's often much needed extra muscle behind getting important projects completed. As well, "nine times out of ten these projects are happening in communities that most tourists would never have the chance to visit"
Furthermore, Smith sees the combination of travel and volunteerism as "creating a net economic legacy. There's the housing needs of approximately 12 volunteers in that community for at least two weeks or the duration of the project, plus their meals and transport. These projects also create employment opportunities for the host community."
Local community members are still very involved in making these projects happen, and it's a bonus that volunteers help facilitate something that might otherwise never come to fruition.
Instead of throwing money at issues, Smith is asking people to consider changing their travel patterns, choices. "Think about giving up the resort beach cabanas, in return for enjoying a rich cultural experience, building a school, and leave an economic legacy," he said. From offering you the chance to learn about Elephant care in Thailand, or art restoration in Puglia, Italy, to participating in a sea turtle conservation project in Costa Rica or volunteering to help with an education and community project in Zanzibar, Tanzania, seeing the world and making a difference is a few mouse clicks away.
Smith isn't looking to appease any guilt, he's simply looking at extending the reach of global citizenry by turning one million travellers into one million volunteers in order to bridge cultures, create new friendships, and broker change one person at at time.