Train wreck is a term used by medical professionals in both the literal and figurative sense. There's literally treating the injured survivors of a real train wreck. Then there's treating those people who are simply a walking train wreck of personal neglect. Inactivity, obesity, smoking, alcohol and drugs, poor diet are the health care system's apocalypse.
The numbers (from 2010) don't lie according the Public Health Agency of Canada: "More than half (58 per cent) of all annual health care spending in Canada is for chronic diseases, at a cost of $68 billion a year. Chronic diseases cost Canadians at least $190 billion annually (2010). More Canadian adults of working age (34-64) are living with chronic diseases which are affecting their health and wellbeing. Chronic diseases can increase income inequities, deplete household wealth, increase health spending and lower labour productivity."
The founders and clinical directors of Vancouver's Connect Health, Dr. Ashley Riskin and Dr. Lawrence Cheng have witnessed countless preventable train wrecks as ER physicians.
"By the time things reach me in the ER it's already too late. I'm dealing with the end stages. Yes we could do some heroic things like save part of someone's heart muscle from a massive heart attack. But the more I thought about it, if we could have intervened much earlier and much more upstream in the persons life, we could have changed the trajectory of how their life had been. They wouldn't be in the ER department at 2 a.m.," says Cheng. This experience is pushing them into forefront of practicing medicine in a new way.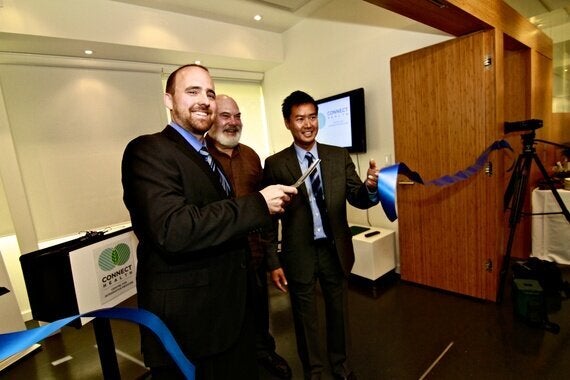 This is not a two-man show, this is a team of professionals who have a new vision for health care. Wellness is leading the conversation. The seven-minute discussion along with a prescription in hand is replaced with the doctor and patient becoming equal partners. Healing is a very fine and delicate art form. Connect Health is delivering an integrative and functional medicine approach, that's rationally combining western and non-western modes of healing.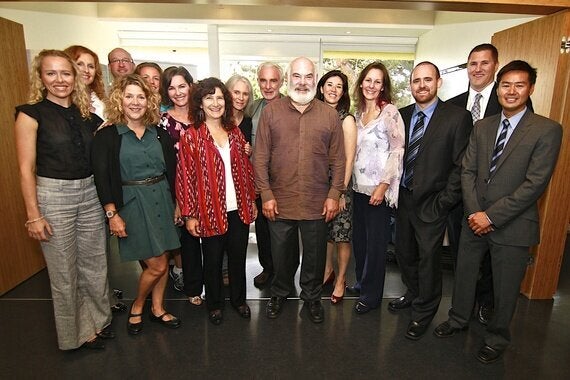 The doors officially opened in June 2011. The journey hasn't been easy. The regulatory environment was not an encouraging one for physicians to work with non-physicians. It's proven to be a big jump for these two groups of professionals and practitioners to work together. Albeit slowly, the regulatory situation is improving, making for a more positive climate to operate this type of clinic.
It was an introduction to each other by Andrew Weil in 2008 that laid the foundation for Connect Health.
"We call it a health care system, but it's really a disease care system. We know, that even by conservative estimates 50 per cent, maybe even 70 per cent of most chronic diseases, which are largely responsible for clogging our already overcrowded emergency departments everywhere, are largely preventable," says Cheng. "I needed to think about how I was going to practice, and how I could be more effective in helping people."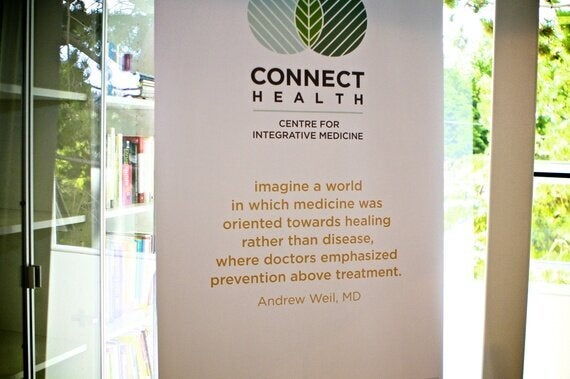 Connect Health is a non-profit clinic with a proactive approach to address complex chronic conditions. It's comprehensive, holistic and empowering. This model represents the potential future of healthcare.
There's an illusion that health care in Canada is free. It's not. Just because there isn't a bill for every visit or every treatment doesn't mean it's a free service. Every single treatment, procedure or prescription drug doesn't come with guaranteed coverage. A visit to Connect Health does come with a bill. But maybe it's time we start putting a value on our good health.
Riskin points out they spend at least a full hour with each patient. "Our intake form is 27 pages long. It goes through everything, and we actually get a chance to know the patient even before we meet them," he says.
"These visits aren't covered by MSP. Even though we charge for that hour, and the public perception may be that we're making tons of money, the reality is that we'd be better off doing walk-in medicine. Ultimately the goal is to come up with a sustainable model where physicians aren't having to take a pay cut to work in a clinic like this. That's how it's been up to now, but we're all interested in making a model like this work."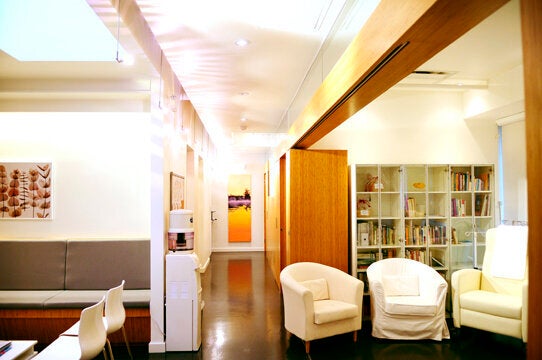 Think about the stuff we don't hesitate to buy: toys, gadgets, devices, distracting experiences. We don't hesitate investing in extended warranties for big ticket items, insurance or investments to secure our financial futures. Yet, investing in changing behaviours and investing in good health doesn't resonate with many people.
Shifting the conversation as Dr. Riskin offers is about offering positive reinforcements: "As Dr. Dean Ornish says, if someone with heart disease is sitting in their wheelchair and choking down a cigarette, telling them to stop smoking because they'll die, quickly ends the conversation. They likely reply 'I'd rather die than stop smoking.' It's much more powerful suggesting that they'll be able to hold their grandkids, and walk again."