Alamy
There's an estimated 200 plus startup accelerator programs worldwide. These business boot-camp programs are enormously popular. It's not uncommon for programs such as Y Combinator or Techstars to have over 1,500 applicants for a dozen spots.
Vancouver's technology startup accelerator GrowLab recently accepted five companies into their third cohort, from over 300 very eager-to-learn companies.
There's nothing new about entrepreneurship and innovation -- for instance the discovery of fire might count as slightly innovative. The topic seems more newsworthy and relevant as we work ourselves out of the financial meltdown, and the lingering economic malaise.
On Tuesday, Startup Canada shared their "Blueprints", and the message that "entrepreneurship empowers everyone."
With GrowLab hosting and Institute B's Darrell Kopke emceeing, the event was an opportunity to consider entrepreneurship in a bigger context.
The entrepreneurial conversation was about the Canadian challenge, not just Vancouver's challenges. More importantly the conversation was about entrepreneurship, and startups beyond just technology. There's much more to our business startup community than people developing the next cool web app.
'PURVEYORS OF UNREASONABLE BUSINESS'
Positioning themselves as "the purveyors of unreasonable business" Vancouver's Institute B is about as far from the typical accelerator as one can imagine. Far from espousing the traditional business school playbook, everything about this team is unreasonable:
They're unabashed in saying they stand for a new way of being in business.
They're committed to changing the business landscape -- not from how business operates -- but WHY business operate.
They'll only consider their mission a success when business schools around the world redefine the mandate of business as "adding positive societal value while delivering profit to shareholders."
Institute B's core message is about creating abundance through generosity. With a mandate of proving to the world that by incorporating societal benefits as an equal priority to generating profits, more abundance will be created for shareholders and stakeholders alike -- they're a team assured of flunking out of any MBA school.
The prevailing business model that's based on scarcity is decaying. The "I Win - You Lose" mentality had led us to financial, social and environmental disaster. Institute B is adamant in their belief that corporations should be measured equally based on their positive contribution to society, as well as their profit to shareholders.
It shouldn't be difficult imagining the need for a new kind of corporation in a new economy. It shouldn't be unreasonable to expect corporate leaders to actually lead. Corporate leaders should be at the forefront of solving social and environmental problems.
B FOR BENEFIT
Institute B considers their vision to be simple yet ambitious: to create a new sector of the economy comprised of B (for benefit) corporations that meets rigorous and independent standards of social and environmental performance, accountability, and transparency.
Making no apologies for using the word indoctrination, all Institute B partner companies are being schooled as the philosophy of unreasonable business. Each company being incubated is committed to becoming a Certified B Corp. which also happens to be a non-negotiable requirement. Currently the companies making the Institute B commitment to making a difference, and playing by a new set of rules include:
Alterrus is significantly changing the agricultural industry by creating and operating environmentally responsible urban farming systems. Heralded by TIME Magazine as one of the World's Greatest Inventions, (referring to their proprietary VertiCrop™ system) Alterrus recently launched their first North American urban farming system in November under the brand name Local Garden to worldwide curiosity.
Karma is a Canadian yoga apparel company that is committed to empowering women on and off the mat. Inspired by Institute B's unreasonable business ethic, Karma has taken the bold step in declaring they will only use factories in Canada and the U.S. for manufacturing. By investing in their local communities, and keeping local women employed, Karma is proving that manufacturing companies can prosper without having to go overseas.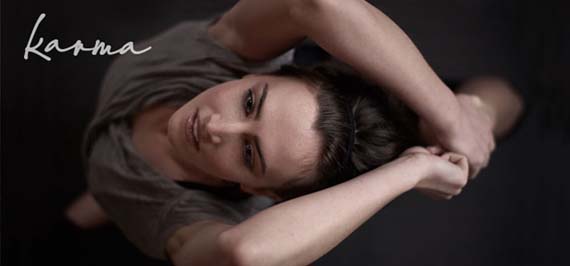 (Courtesy Institute B)
Like surfing in the '50s, skateboarding in the '70s and snowboarding in the '80s, Freeride Mountain Biking is a counter-cultural movement that is rapidly evolving into a global phenomenon. The founders of Sombrio also happen to be the riders who pioneered the sport. With a world-wide following, Sombrio is the definition of the Freeride culture and is influencing a mainstream cultural movement towards active health and wellness lifestyles through cycling.
Sirewall is the most durable and environmentally friendly wall system in the world. Their mission is to have North America's buildings be sustainable over their lifecycle, while encouraging mainstream living environments to be free of toxic materials. They are also trying to influence the durability conversation in construction to be measured in centuries and millennia rather than decades and to develop mainstream construction standards throughout North America that do not require heating or cooling systems.
The Fan Zoo is connecting athletes with their communities of fans while enabling children to reach their full potential through sport. Passionately committed to connecting kids with sport, The Fan Zoo is leveraging Institute B's culture building expertise to provide underprivileged kids with athletic opportunities in order to inspire and enable them to reach their full potential in life, no matter what their personal or family circumstances may be.
More business leaders need to become change makers and to begin interpreting the laws of business through the lens of generosity. Institute B is transcending words into actions. They know firsthand that driving generosity through the entire supply chain is a profitable exercise for the many.
Think about the change you can make by being generous with your, time, suppliers, community, genius, customers, employees, and yourself. Take some time to appreciate Darrell Kopke's TEDx Edmonton talk, and message: