It's an invasion. Don't panic. This one is all goodness. It's the foodies taking over the Coast Capital Savings Innovation Hub based in Vancouver. Five social enterprises have been accepted to the program, and now have an opportunity to grow their resources, reach and success.
This is the iHub's second year in business. It's part of at the ISIS Research Centre at the University of British Columbia's Sauder School of Business. The program is about social innovation and using business models to create a positive social impact. It's an accelerator that's bringing together early stage social ventures with B.C.'s social innovators, seasoned entrepreneurs, investors, faculty, alumni, and students.
Executive director Prof. James Tansey says the biggest difference between year one and year two "is not scrambling to get up and running.... This year I think we've come up with something a little more structured, front-end loaded in terms of the the training, and focusing on the needs of the ventures. We can then focus during the summer to make sure we have students matching up to what the ventures requirements really are."
At this point, the Innovation Hub is definitely reinforcing Vancouver's food culture. The fact all of the new teams are food-related is a "complete coincidence," says Jana Svedova, iHub's manager of social economy & innovation. Five teams with the strongest business models were chosen from 25 applications, she says.
'Having five food-related ventures wasn't intentional," says Svedova. "It seems to really be a reflection of some important issues in Vancouver. If you look at different areas geographically they have different social and environmental issues. I think food is something that people in Vancouver are concerned about, and there's something they can do about it."
Here's an overview of the five social ventures that you'll be interested in potentially supporting.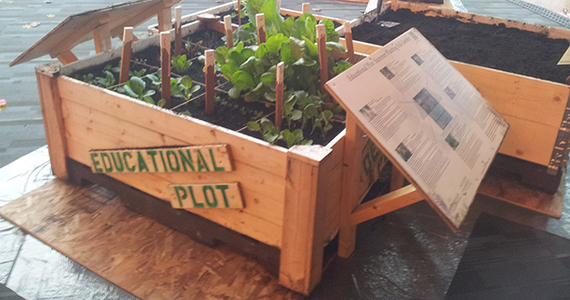 The Innovation Hub suggets that social ventures are the fastest growing part of the non-profit sector in North America. The most recent survey in B.C. reported that social ventures provide paid employment to 4,500. The survey also reported annual revenues of $46 million, training to 10,450, and services to 678,000 British Columbians.
Business can succeed, and are succeeding with a model focusing on the quadruple bottom line that's based on people, purpose, planet, and profit. It's only by being profitable, that real and scalable social impact is made.
"When the world wearies, and society ceases to satisfy, there is always the garden." - Minnie Aumonier