 The idea that accused murderer Luka Magnotta would be selected as Canada's Newsmaker of the Year paints a bleak picture about how the Canadian Press saw our country in 2012.
The sensationalizing of the details of grisly crimes, whether mass shootings in the U.S. or bizarre cases like Magnotta's, only serves to immortalize those accused of committing such heinous acts, and denies their victims the dignity they deserve. It also takes precious media resources away from covering other news, burying a lot of compelling stories along the way.
This idea that the public needs to or wants to know the blow by blow of how a heinous crime was committed, by whom and why, blurs the line between news and infotainment.
Ultimately the decision of what news becomes readily available to Canadians is in the hands of editors and journalists across our country, and the backlash that the Canadian Press is receiving for their selection of Magnotta is important, because it shows Canadians are standing up and saying we want better than that.
As a country, we become a better place when our news reflects some of the more weighty or meaningful contributions individual Canadians are making to create a better country for all of us.
There are a number of other worthy Canadian newsmakers who better deserve the title over Magnotta. Below I summarize three Canadians whose contributions to Canadian life are worthy of notice as we reflect on 2012.
Mark Carney has received a lot of positive media attention as head of the Bank of Canada, in addition to his status as a sought after potential candidate to salvage the Liberal Party of Canada. He is also the newly selected Governor of the Bank of England.
Carney is credited with steering Canada's economy through the stubborn global recession that we find ourselves in. He would have raised the quality of the economic debate in the House of Commons and provided Canadians with an experienced alternative to the current government in 2015 had he decided to run for the Liberals. Instead, he becomes the first 'foreigner' to lead the Bank of England, which in itself is no small feat, and something all Canadians should be proud of.
Although Ashley Smith died tragically in 2007, her name continues to repeatedly be in the news as coverage of the inquest into her death exposes more troubling information about how Canada's justice system fails to address the mental health issues of inmates in a dignified manner. Smith's death and the ongoing inquest that has followed, present the opportunity for Canadians to create a better, fairer justice system for all Canadians.
She may not be a newsmaker herself, but her story certainly is, and it is difficult one that Canadians need to hear if we are to improve our justice system for everyone.
The person I would personally select as Newsmaker of the Year would be double lung transplant recipient Hélène Campbell who at 20 was able to put a face on a very worthy, but difficult to discuss cause. Hélène's social media efforts chronicled her own journey and encouraged Ontarians to register their consent to donate their organs in the event of their own death.
By humanizing this very important cause, with the assistance from star power like Justin Bieber, Don Cherry and Ellen DeGeneres, Campbell has had a hand in increasing organ donation consent registrations significantly. Undoubtedly, more Canadians will survive serious illnesses because Campbell gave a voice to a critical cause, while waiting for a transplant that would allow hers to continue.
No one can control what events will shape our world in any given year, but collectively we can choose what stories we allow to shape our memory of that year. Magnotta is the wrong way to remember 2012, especially when there are so many alternative choices that will allow Canadians to reflect positively on the past as we seek to shape the present and the future.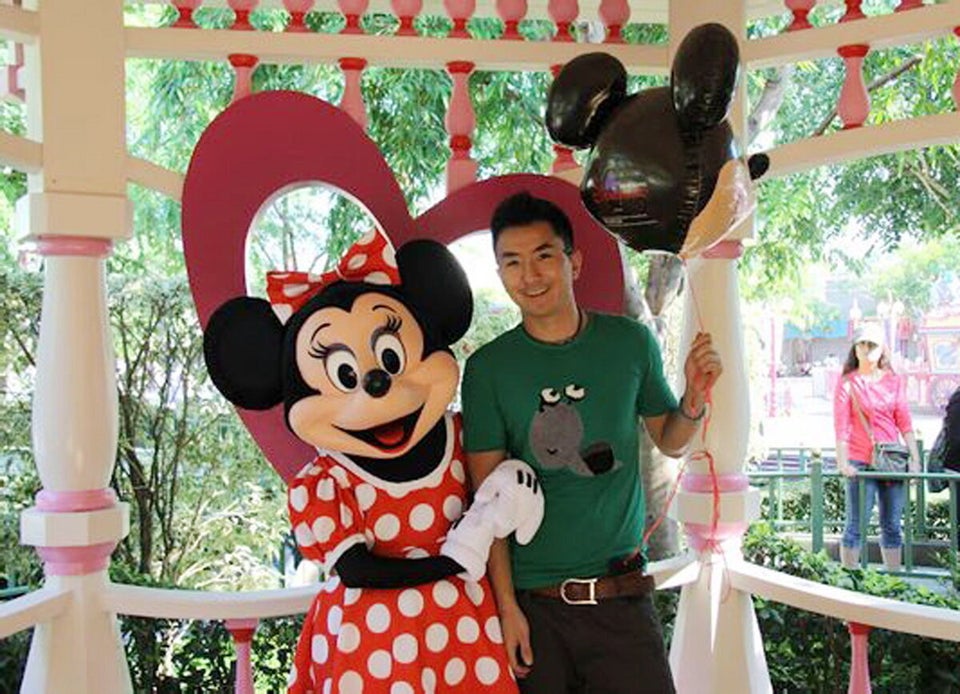 The Luka Rocco Magnotta Case