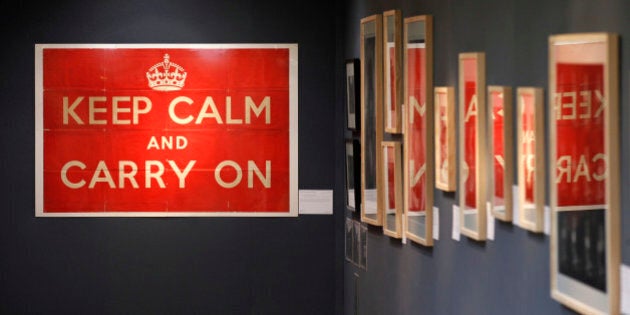 There are few more tired phrases out there than "Keep Calm and Carry On." The wartime slogan of stiff-upper-lip resolve has morphed into a million dispiriting flavours and even got flipped on its head to "Now Panic and Freak Out."
But today those two memes seem to describe the state of the public discourse in the UK, certainly as it's playing out on my Facebook feed right now.
As a British immigrant to Canada, I am insulated from the worst of it because Canada is my home now. I got to watch the horror play out in prime time rather than staying up all night.
I got to marvel at the extraordinary graphics the BBC deploys at times like this, and I got to enjoy the avuncular, urbane style of legendary anchor David Dimbleby as he pulled another all-nighter, as effortlessly commanding as the pink sharks on his tie. These are the familiar framework upon which British political events unfold, but what is familiar now? That Britain ended last night.
The economic maelstrom that everyone predicted is raging. I imagine that will subside and people will find a way to make money again.
My biggest fear is what happens to the United Kingdom. Scotland had its own in-out referendum two years ago. A majority voted to stay in the UK because for many "Independence in Europe" was not worth the hassle when they were in Europe already.
On Thursday night, Scotland voted Remain, while England, outside of London, and Wales (what the hell Wales!) voted overwhelmingly to Leave.
Nicola Sturgeon, leader of the Scottish National Party, is already making noises about a second independence referendum. This time, I can't blame her.
We need to offer solutions based on our best traditions not our worst instincts.
The future of the peace process in Northern Ireland also seems bleak. The fragile peace has been based on the open borders between two EU member states. Ulster voted to Remain but now faces the prospect of new controls, new bureaucracy and new opportunities for friction between the communities.
The Leave campaign was powered by a heady brew of immigrant bashing, "getting our country back" and vague rosy-tinted economic utopianism. Does that remind you of anyone?
What truly scares me is that if Trumpism can make the unthinkable happen in the UK, could the unthinkable happen in the U.S. too?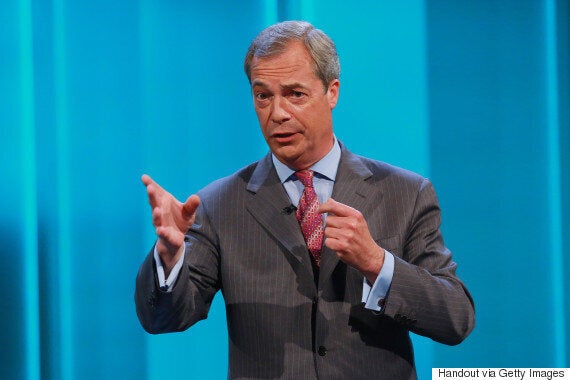 Nigel Farage is seen earlier in June during a referendum debate. (Photo: Matt Frost/ITV via Getty Images)
Britain's low-rent Trump, Nigel Farage, has sought to tap the same forces as The Donald; resentment of social change, xenophobia and working-class dissatisfaction at neo-liberal economics. And it worked, when all the experts, markets and political orthodoxy said it wouldn't.
For the 48 per cent of us who voted to Remain, we need to find common ground with the 52 per cent who voted leave. We need to recognize that mainstream politics is failing to address the issues that matter to many, many people.
We need to offer solutions based on our best traditions not our worst instincts. Above all, we need to remember the words of the great British folk musician, lefty folk hero and all round sensible bloke, Billy Bragg:
"Sweet moderation

Heart of this nation

Desert us not, we are

Between the wars."