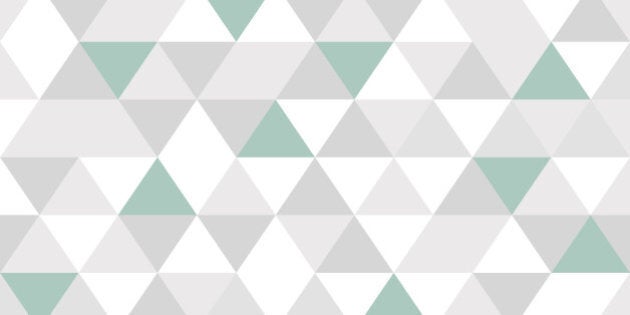 Last September I signed on to teach a class in the post grad corporate communications program at Seneca College in Toronto. Like the first day of school, I had the usual nerves wondering how I would find the classroom, where to sit and how to remember names. Those quickly disappeared as I realized the students and I were in this together.
I've been surprised to discover how the world of work and learning has so much in common. Organizational structure, measuring success, deadlines and the difference between hearing and learning have all come in to play. As my first cohort of students graduate here is snapshot of what I have learned so far:
The Future Is In Good Hands With Millennials
There is much talk about young people coddled by helicopter parents and too distracted by Snapchat and Instagram to pay attention to the world around them. The reality is something different. Students entering the workplace are smart, funny, curious and care very much about a fair society.
For employers, this offers a wealth of knowledge that can be invaluable. Mark Zuckerberg famously founded Facebook in his early 20s and Canadians Marc and Craig Kielburger launched the non-profit ME to WE in their teens. Millennials are outperforming boomers in growing profitable businesses, and employing larger teams too. We'd be fools not to embrace this rich talent pool.
Organizational Structure Is Good, Too Much Is A Bad Thing
For many, a typical workday is spent around structure; in and out of meetings, developing plans, discussing strategies and reviewing timelines.
Student learning is also built around structure; listening, presenting and discussing. Yet the most interesting work happens in the informal chatter in-between and the work that is done outside of class.
I recently challenged student teams to study an international crisis communications issue. The brief was to understand what happened, why and what can we learn. Their findings were insightful and well presented with a refreshing perspective on the nature of corporate social good.
For example; in reporting on the Rana Plaza factory collapse in Bangladesh, and retailer Joe Fresh, whose clothing was made there, they noted the company donated $1m to Save the Children, but little to create long-term economic opportunity for those left without a means of income.
Giving work teams the freedom to explore, even beyond their job descriptions can be inspiring, leading to creative thinking, new ideas and alternative business solutions.
Listening To Outside Voices Is Essential To Growth
I am lucky to count students from Ukraine, Brazil, Netherlands and India among my class. They are hungry to learn, and prepared to work very hard.
As a result, I've discovered a fresh view on the fight for free expression in the Ukraine, the fine line between bribery and doing business in South America, and that we have much to learn from the Dutch about compassion for others.
So it's worth taking time in the office, at conferences and elsewhere to check in and see if you are listening to new voices that can refresh your perspective, and maybe move your business forward.
Knowledge Is A Living, Changing Organism
Student life is foundational in gaining the knowledge, skills and insights to prepare for future career success. The challenge for educators is to keep pace with workplace changes and ensure learnings are relevant, capturing the essence of real-world experiences. It's one reason students enjoy visiting lecturers who share knowledge beyond the pages of a curriculum.
Likewise, in business, what we think we know should always be in flux. As leaders we should challenge teams to always be learning, whether through conferences, workshops, or in conversation. We are in an age of constant learning that is key to personal growth and business success. As Steve Jobs famously said "Stay hungry. Stay foolish".
Deadlines Are A Great Motivator
Remember cramming for a high school test the night before? Probably not the best study ethic, but certainly a lesson in meeting deadlines. I'm impressed how smart my students have been around deadlines. They don't wait to be told, and know to ask the right questions: when is it due; in what format; how will it be graded?
In too many business environments there are implied deadlines that lack clarity, leading to poor outcomes and wasted resources. Push for specifics if you are not sure, but those doing the asking should be clear about what is expected and by when. And a word of caution: "when you get a chance"; "this week"; or "when you are done with what you are doing" will not cut it.
Less Meetings, More Doing
Despite the parties and pub nights, students have an amazing capacity to get stuff done. It might be youthful enthusiasm, but there is an understanding that the work needs to be completed, no matter what. What's more, students will support each other effortlessly to make this happen.
It's easy to be busy at work, but not necessarily productive. Too many meetings are unnecessary. A Verizon report claims the salary cost for unnecessary meetings is approximately $37-billion (U.S.) a year. 45 per cent of attendees feel overwhelmed by all the meetings, and 73 per cent do other work in meetings. So yes, take meetings if you must, but remember that is generally not where the good work happens.
As these students head into the workplace I am encouraged by their keenness to learn, strong work ethic and intent to have fun along the way. It is said that youth is wasted on the young, but from what I observe this is a remarkable generation that has their eyes wide open, see the world around them -- just one of the benefits of globalization -- and are excited for what the future holds. We should consider ourselves in very good hands.
Follow HuffPost Canada Blogs on Facebook